When Donald Judd moved into 101 Spring Street, SoHo in 1968, the neighbourhood was half-derelict and in transition. Industrial spaces recently abandoned by manufacturing businesses were occupied by artists, while some enterprises chugged on, so that most considered the area too dusty and noisy for residential use.
Judd was attracted to the building's cast iron façade, typical of the area, which would be renamed by developers and city planners the "Cast Iron District". The façade's abundant windows framed the details of the street beyond, while their regular grid would soon offset the measured volumes of the art Judd made and displayed there.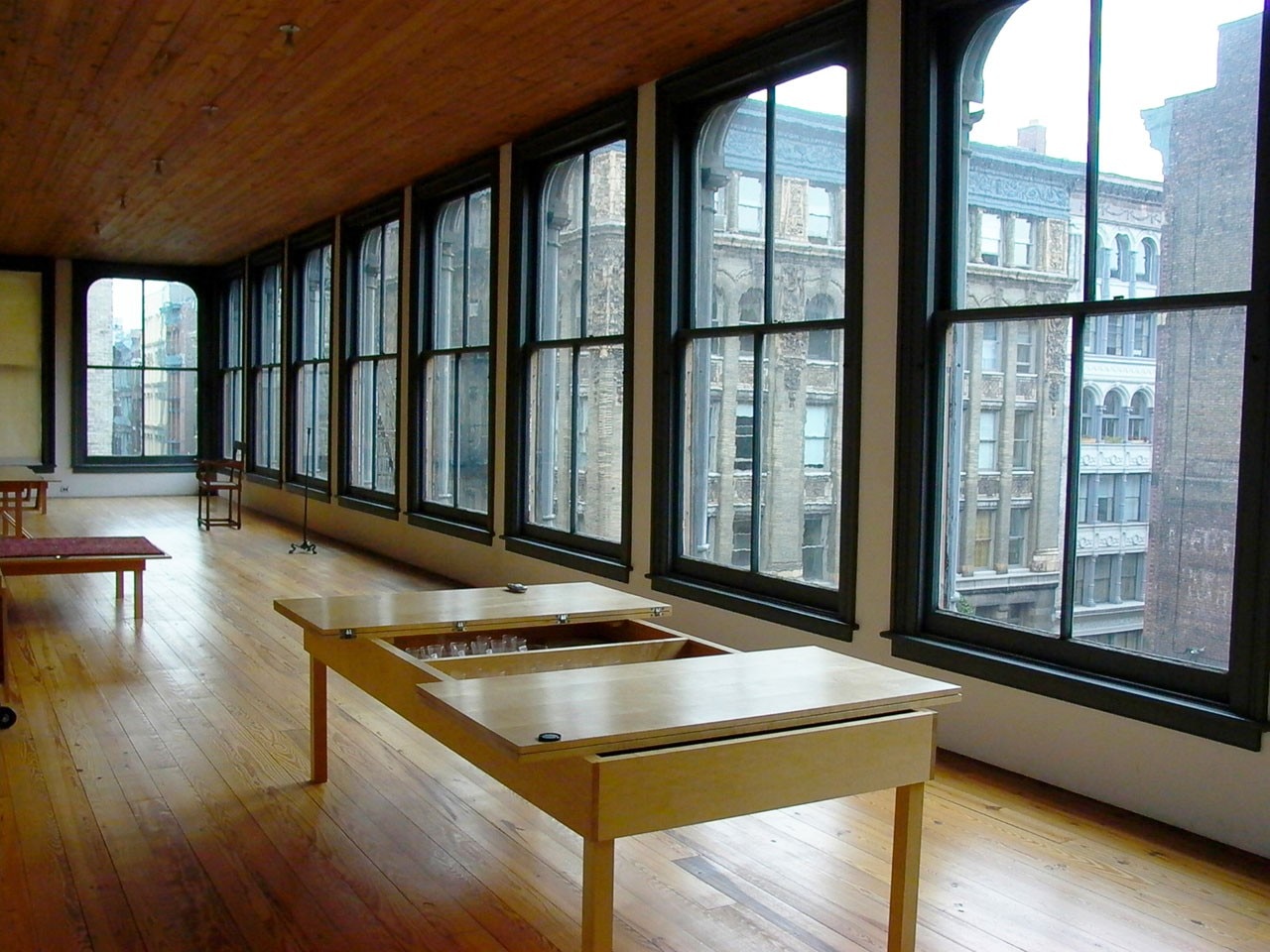 As Judd Foundation opens Spring Street's doors to the public, after three years and 23 million dollars of meticulous restoration, the gentrification cycle of SoHo is complete. Now Spring Street is home to design showrooms, clothes boutiques, pseudo-speakeasies and trend-making bakeries. The polished wood floors and lofty ceilings of the premises, as well as the clean-lined wood and metal pieces which furnish it, have been thoroughly appropriated by "bourgeois chic", as Sharon Zukin puts it in her study of culture, capital and urban change Loft Living. The Minimalist style, whose naming as such Judd refused, appears in interior design shoots in international magazines, across abodes from New York to Zurich.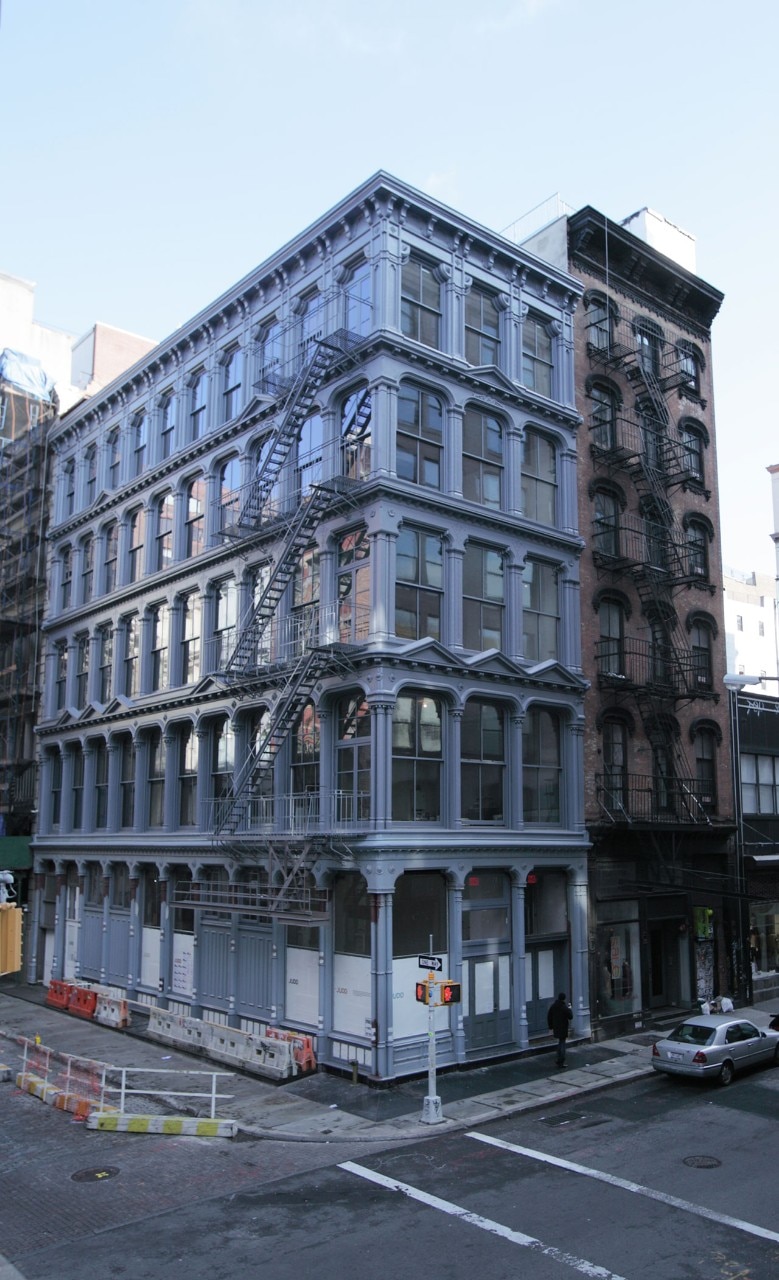 If Minimalism in design has become prevalent, 101 Spring Street bears the mark of an original. Judd maintained the residence until his death, renovating its interior steadily over the decades, though never completing the infrastructural repairs that the former textile building required. Spring St was a crucial context for Judd's practice, as he began to produce objects that engaged the space around them.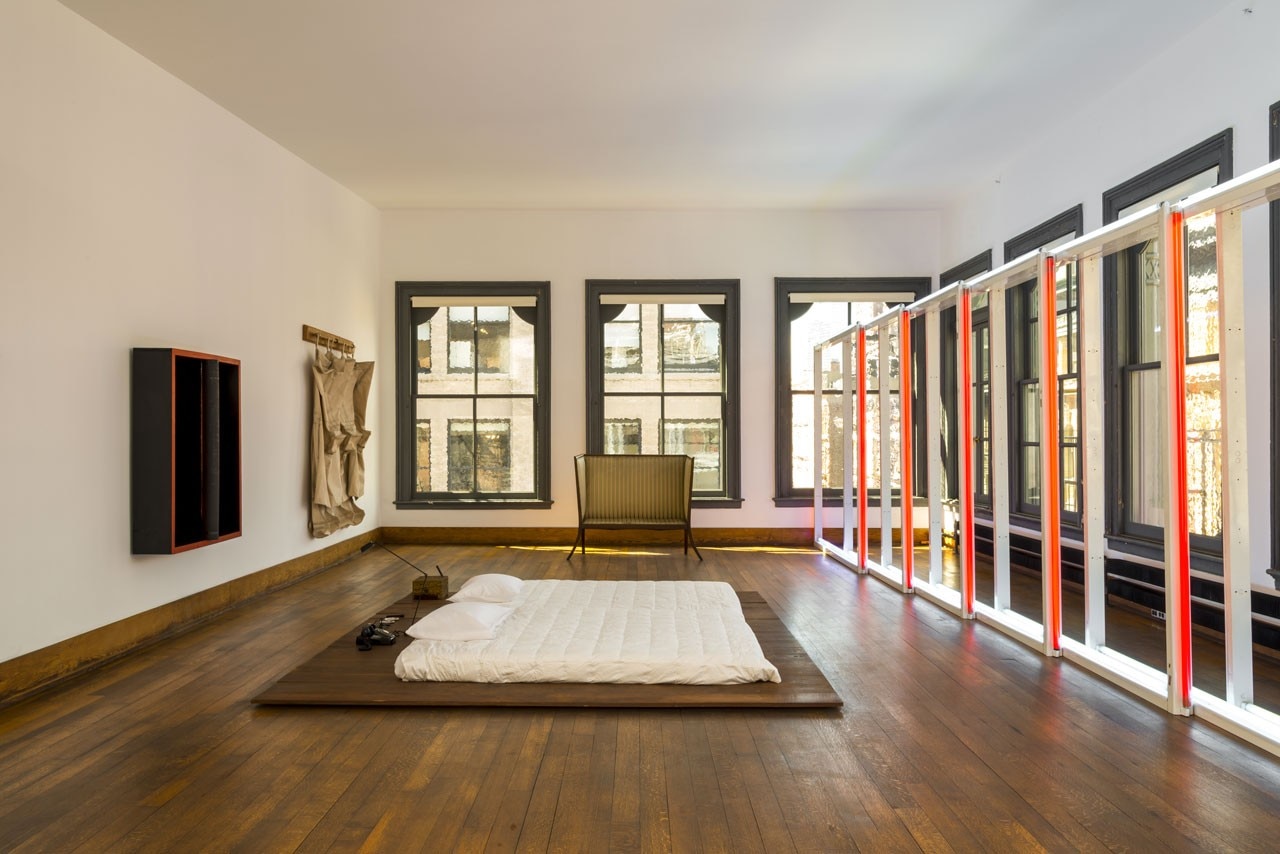 "The interrelation of the architecture of 101 Spring Street, its own and what I've invented, with the pieces installed there, has led to many of my newer, larger pieces, ones involving whole spaces", he wrote in In Defense of my Work (1977).
Spring Street's five levels became strata for making, living – with his two children and wife, the dancer Julie Finch – and entertaining, around Judd's own design dining table and Gerrit Rietveld's zig-zag chairs. In life, as well as in art, Judd supported the unity of a "whole space". He had already begun to arrange works in a "considered, unhurried measure" in his vast complex in Marfa, Texas. He considered the space around the work, and the viewer's movement through this, equally important as its physical substance. This philosophy, a pursuit of "permanent installation", is what makes the Spring Street residence singular.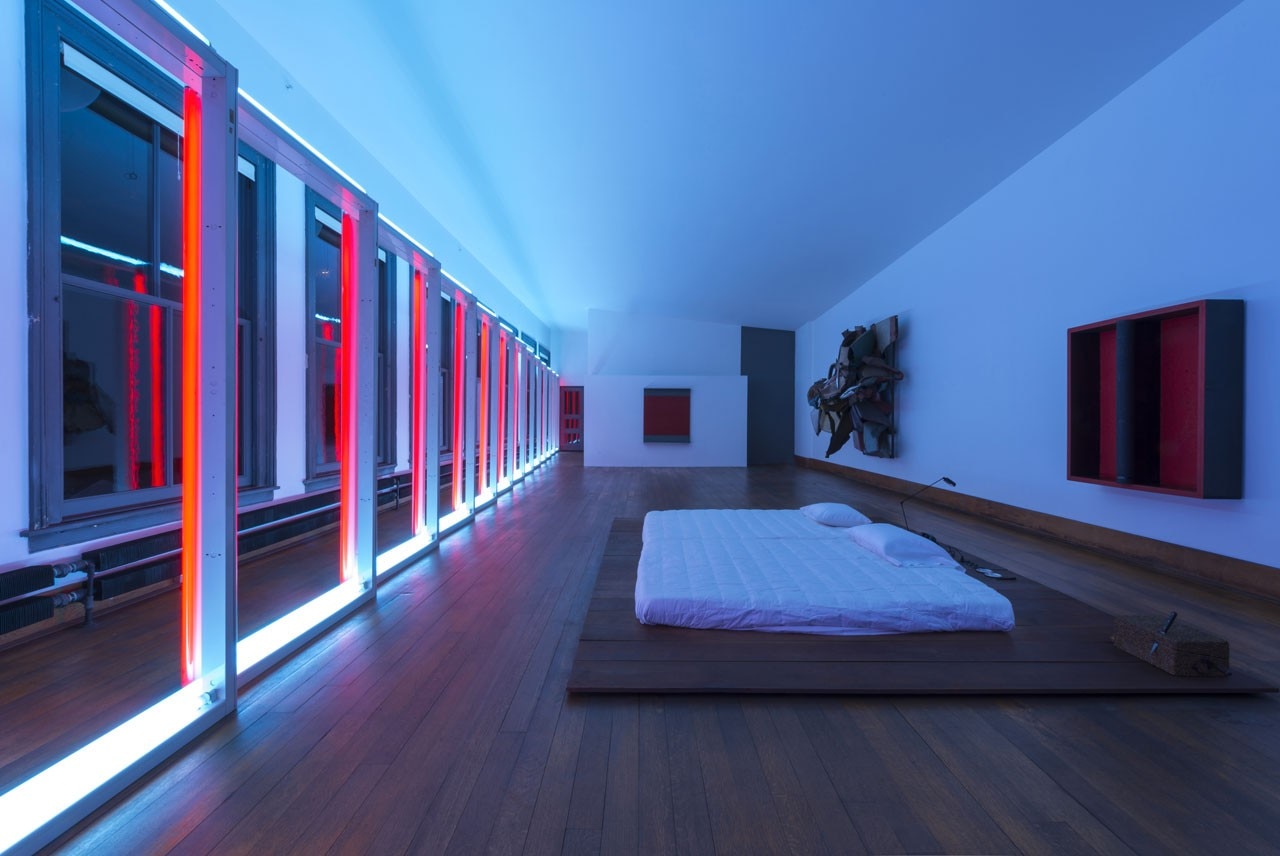 While the careful placement of objects to achieve "pure contemplation" is easily aligned with principles of Japanese Zen, Judd's thinking around spatial perception derives more from his study of empiricism: object as form, experienced through movement. The presence of his object art greets the visitor, with the anodized aluminium Fibonacci sequence progression (1970) and the galvanised steel cubes of a Four-unit Wall Piece (1988) installed on the ground floor. These descriptions of otherwise untitled works remind us how serious Judd was about material: it should be solid, perhaps industrial, and it need not be than more this: a representation of a specific materiality.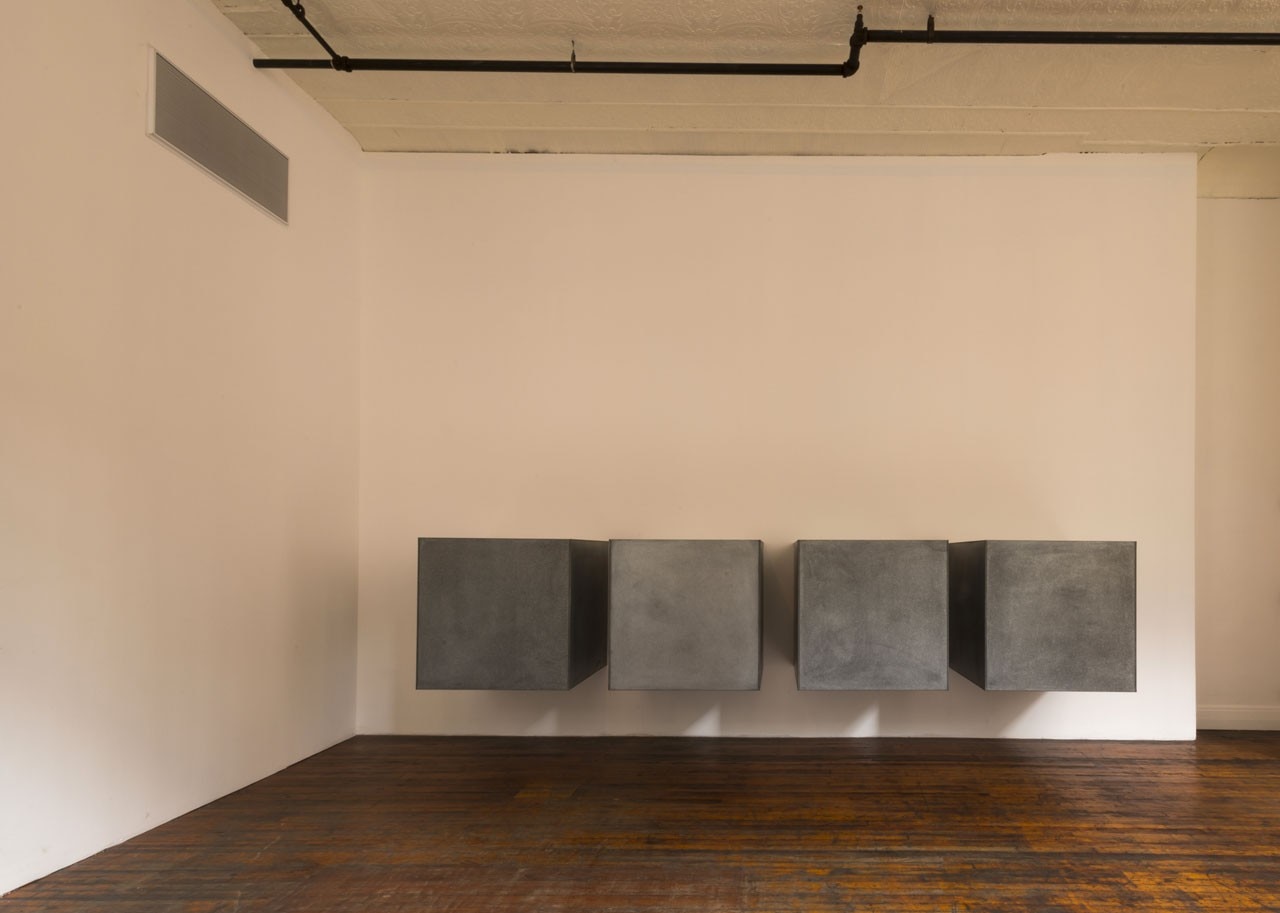 The predominant materials of Spring Street are metal and wood: Douglas fir, mahogany, the pine of Judd's furniture, reconditioned timber floorboards. The team at Judd Foundation lead by the NY-based Architecture Research Office (ARO) have gone to great lengths to maintain the integrity of Judd's vision, from skirting boards to exposed fin radiators. There was the added challenge of meeting modern fire and safety regulations – Arup came up with the smoke-evacuation system, which sits out of sight on the roof. 1,300 pieces of decorative iron façade were removed for repair by preservation architects Walter B. Melvin. The original 1870s panes were replaced with a matching thick float glass containing a slight wave.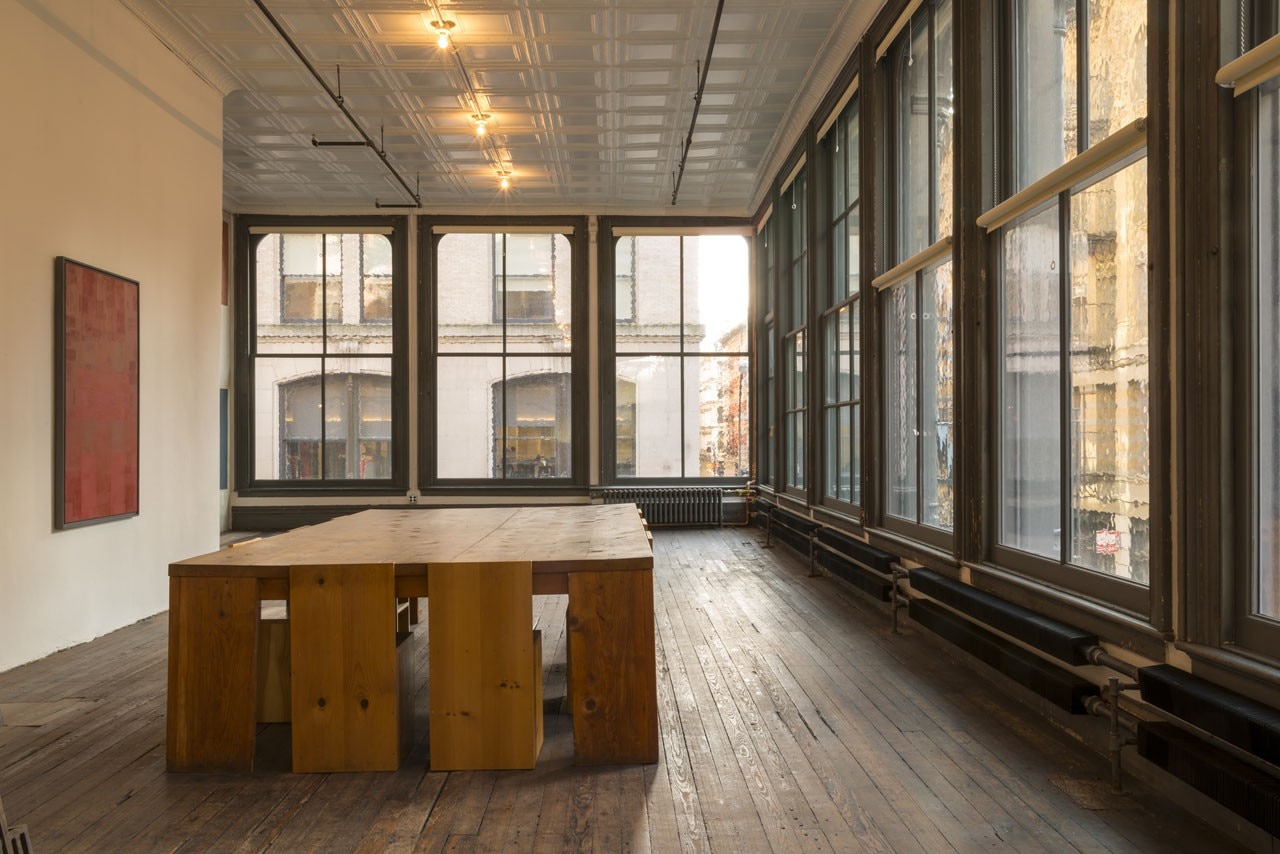 Judd was concerned not only with material specifics, but with the qualities of light and air. The building's "right angle of glass" ensures the former, and an absence of internal walls creates an open-plan space for each floor, with smaller bathrooms and storage constructed along the internal wall of the building. An insulated envelope had to be engineered, in order to preserve the wealth of art works by Judd and by the other notable Minimalists of his collection.
There are geometric crayon drawings by Frank Stella on the landing, a readymade spade signed 'Duchamp' in the bedroom corridor, and Ad Reinhardt's Red Painting in the living area. When I visit, the faded colours of a David Novros fresco are being retouched. In Judd's studio, the empty volume within a steel cuboid frames a pair of Alvar Aalto armchairs against the lines of the windows behind, a slender glass sculpture by Larry Bell standing to the left. The balance of works is as finely attuned as you would expect from an artist who exercised an almost megalomaniacal level of control; Judd's hand still seems to direct the space, although the artist has passed on.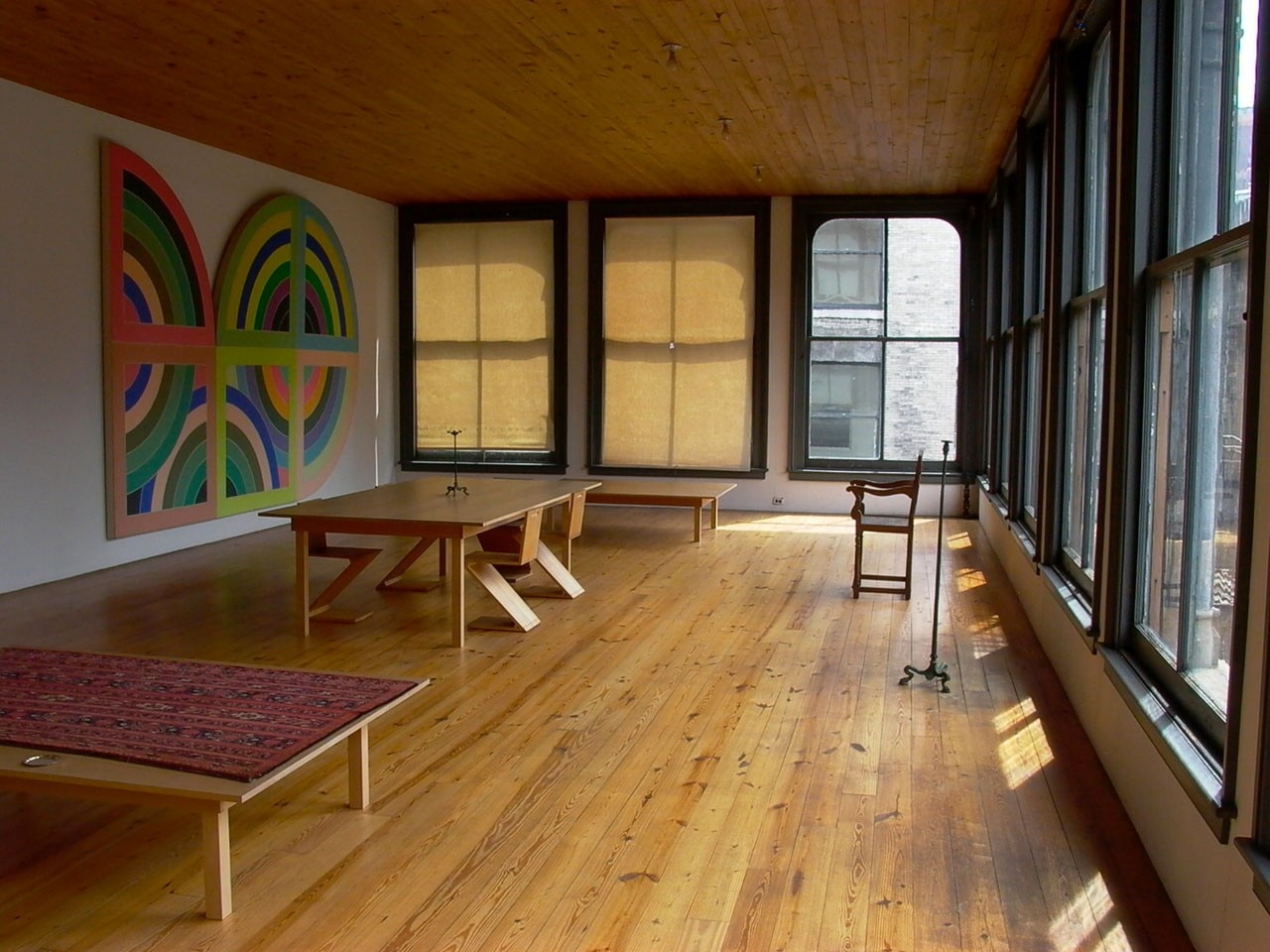 Each object is given equal stature, from sculpture to everyday items; from set squares and yellowing paper on the standing drawing desk, to African masks, rare whisky bottles and packets of Twinings tea. The impressions such details make on the visitor range from the highly personal – a feeling of belated intrusion, upon walking into a wardrobe where striped jackets hang – to the self-staged: did Judd really sleep with only a Lucas Samaras box sculpture and an Italian reading lamp by his pillow, gazing through Flavin's blue and red tubes at the neon lights of downtown? This precise preservation, which Judd supported, "to make my work last – in its first condition", makes you wonder if Judd wasn't staging his own life through the transparent façade of Spring Street.
Or perhaps he just wanted all to be as it should: kitchen shelves gradated to the size of objects, with an inch-high ledge for the cutlery; a tucked-away reading loft; a flap in wood panelling that makes a puppet theatre for the children. Judd's furniture and interior additions are not elegant, but angular, sturdy; designs that strictly hold purpose first. If each floor was a stage for an element of life/work, or work-living, this stage was a functional one, made to last.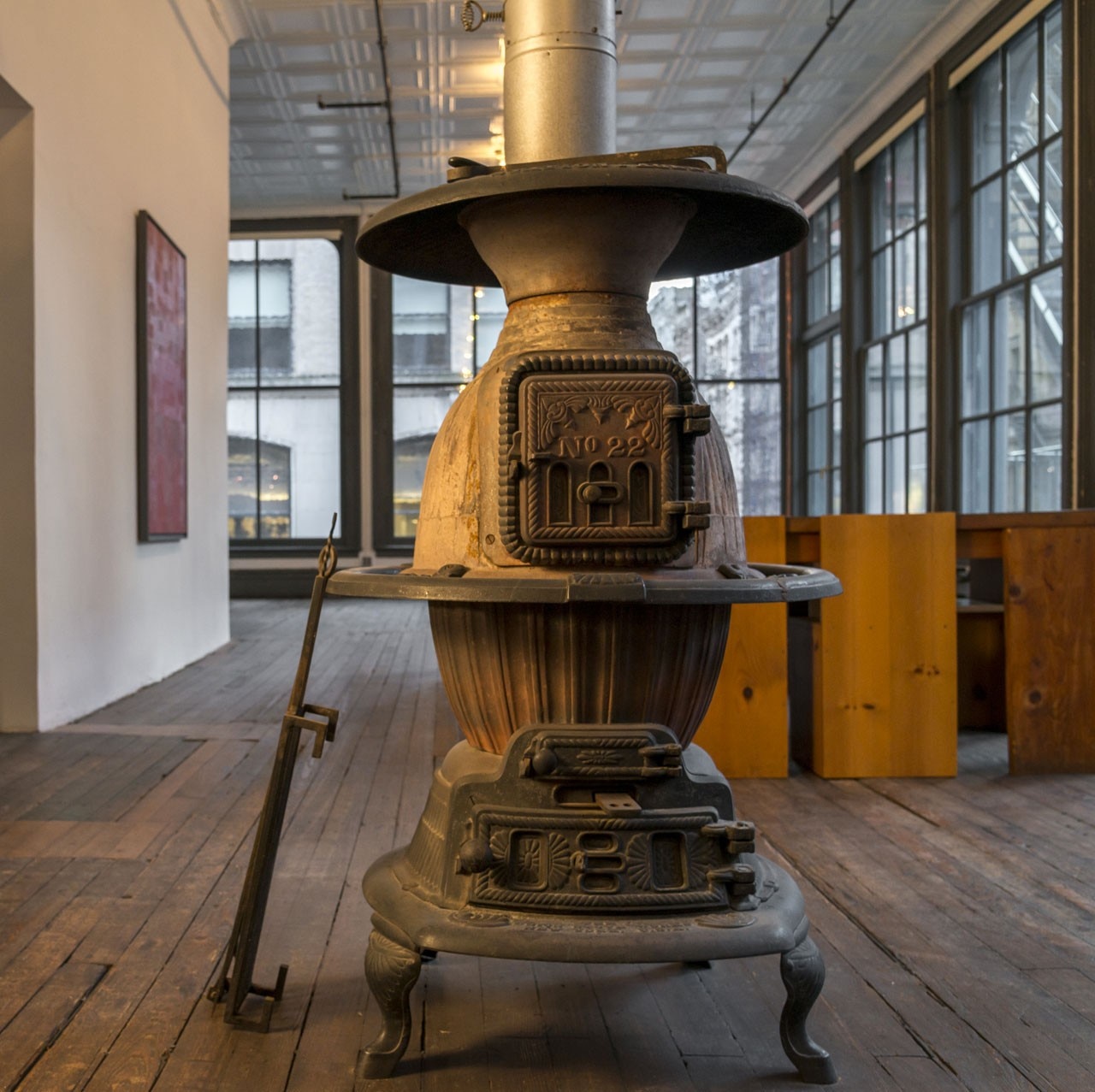 It is as if Judd has been left undisturbed, the ancient elevator waiting for him to exit his workspace on the third floor. Yet in spite of the imposed stasis that such preservation brings, and this restoration that returns the premises to Judd's original vision, today there is nothing especially anachronistic about the building and its fittings. Judd's influence on the tastemakers of interior design, as well as the early wave of gentrification of which this purchase was part, means that No. 101 fits slickly alongside the contemporary storefronts of Spring Street.