An introverted shell: this is how this office building in the Taito - ku district appears, as if to screen from its surroundings - made up of ordinary buildings and congested with traffic from the adjacent railway overpass - an internal microcosm of creativity and ingenuity.
Monospinal by Makoto Yamaguchi Design houses the new office building of a company that designs and makes video games. The complex, spread over eight floors above ground and one basement, houses receptional functions on the ground floor, a theatre and recording rooms on the second and third, and offices above.
The main objective of the project was to guarantee employees optimal working conditions in terms of concentration and well-being, within a technologically high-performance building.
In order to reduce introspection, dampen acoustic impact and control radiation, the façades are punctuated on each floor by inclined surfaces clad with aluminium sheets and completely blind. The oblique planes have varying heights depending on the levels, softening the tight closure of the façades towards the top and allowing a diversified relationship with the outside: if at the lower floors, in direct contact with the surroundings, high screens leave no space for any perception of the outside, at the upper ones the dimensions of the inclined walls are reduced, allowing the gaze to filter through the glass windows onto the urban landscape. The specially designed inclination of the surfaces also allows natural light and ventilation to be captured and diffused.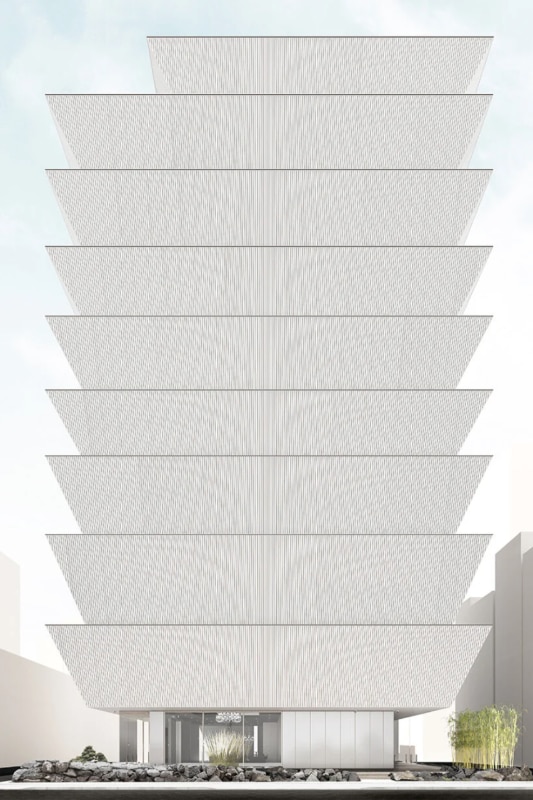 As in a video game animated by a command station, the building's entire operating, control and management system - from microclimate to security - is highly automated and accessible by each user via smartphone or tablet; the systems are configured to allow centralised control of each device through an open protocol with high inter-connectivity. The combination of efficient electrical and mechanical systems and a rainwater harvesting system ensures high environmental performance.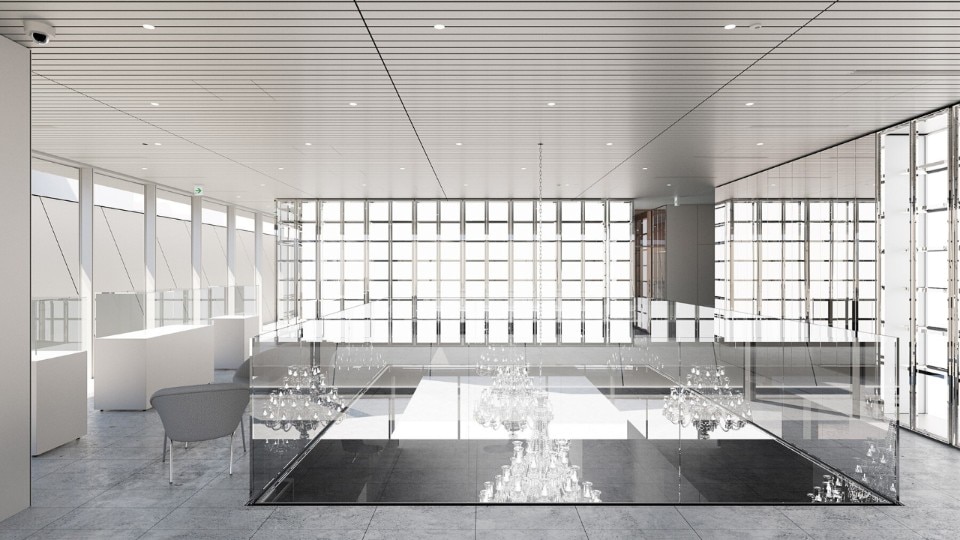 Project:

Monospinal

Location:

Taito-ku, Tokyo, Japan

Architectural project:

Makoto Yamaguchi Design

Structural, facility and electrical design:

Arup

Lighting Design:

Izumi Okayasu Lighting Design

Construction:

Shimizu Corporation

Landscape design:

SOLSO