Immersed in the traditional atmosphere of Cambridge university campuses, the Magdalene College new library, designed by Níall McLaughlin Architects, harmoniously integrates the needs of the present with a sense of history and place. The soaring profiles of the pitched roofs, the tight pace of the chimneys, the brick walls, and the timber structures, made in CLT, are all elements that allude to forms, materials, and constructive characters layered over the centuries, which the project recognizes, appropriates, and reinterprets in a contemporary mood.

Conceived to last "at least 400 years" and also thanks to the great care in the project's executive phases, the building fits into the context with a presence – as Adam Caruso would call it in The feeling of things – that triggers a deep dialogue with the surrounding context.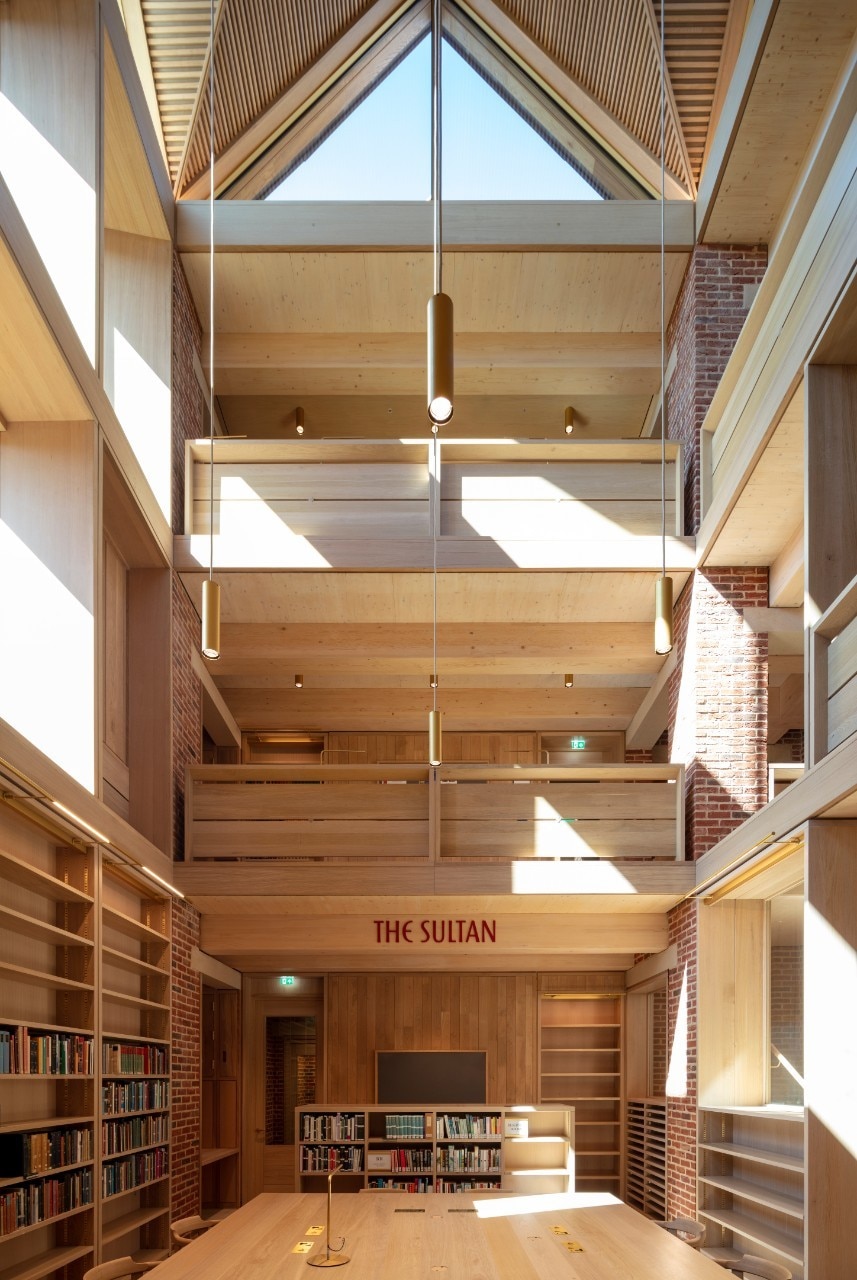 On the outside, the volume appears composed of a regular repetition of square modules set on a tartan-like matrix, while on the inside the space is divided between compressed environments, coinciding with the square spans, and dilated environment, stretching both horizontally or vertically. Moving inside the building, therefore, means moving across spaces that are always different both in proportions, with double and triple heights, and in the diffusion of natural light, which can be zenithal or lateral. Different reading station typologies offer different degrees of intimacy, including bothlarge tables for shared activities and more isolated seats, sometimes facing a double height and sometimes a window.
The apparent rigidity of the system is contrasted by a surprising variety in the architectural experience, a variety that translates into the ability for readers to interact with people and spaces in relation to their own needs and emotional states. A reflection on sustainability perfectly fits the project brief as well; it can be summarized in three points: the strategic choice of construction materials, the adoption of passive ventilation strategies, and the desire to build to last over time.