In the Edsåsdalen ski resort near Åre in northern Sweden, where the landscape for long months of the year fades away under thick blankets of snow, this ski lodge is a comfortable refuge after a dynamic day on the slopes.
The construction is characterised by a sequence of prefabricated triangular structural frames arranged at 5m intervals, which give the volume a simple and traditional "gabled" conformation, with steeply sloping pitches functional to the discharge of snow from the roof.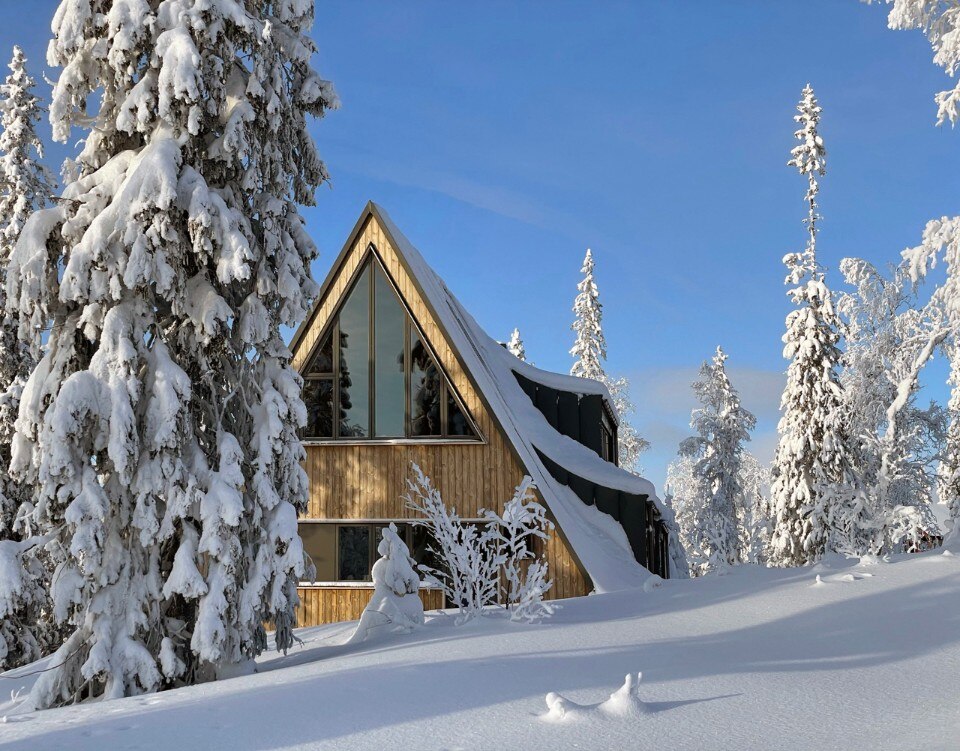 The 25m longitudinal layout is divided into two levels. On the ground floor there are the spaces for communal activities – living room, kitchen, dining area – a bedroom and the services, including the ski storerooms and sauna: all the rooms are interconnected by fluid distribution paths and uninterrupted views, thanks to the presence of concealed sliding doors that favour the unity of the space. On the upper floor there are two suites with five beds each and a common area.
On the outside, the north-west and south-east façades clad in wooden slats open into generous windows that project the view towards the surrounding woods and mountains; the side elevations are clad in sheet metal that softly follow the progression of the volumes, rising like open eyelids near the large dormer windows that greedily capture the northern light.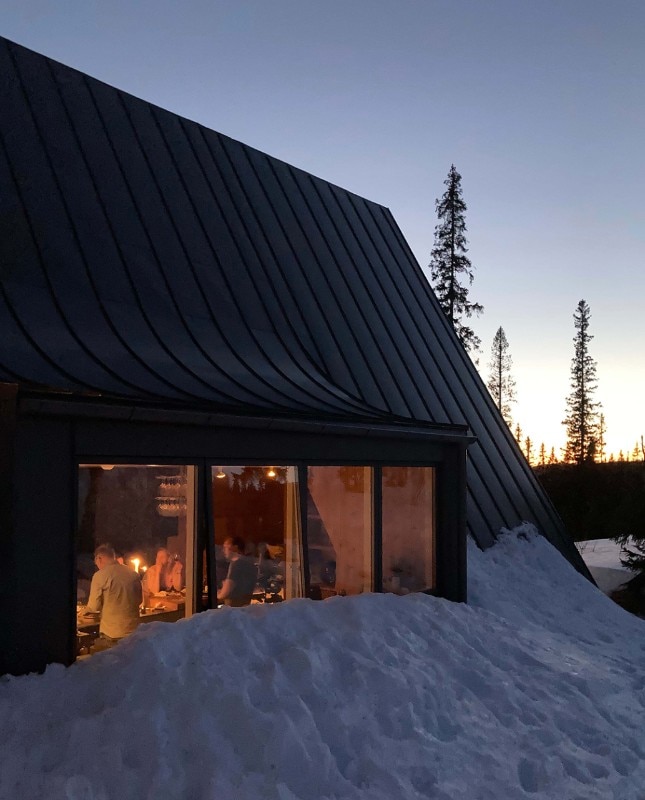 The interiors are characterised by a straightforward, domestic aura, thanks to the dominant use of wood as a cladding material and meticulous attention to the custom-made furniture details: from the large sofa that embraces the entire living area, to the fireplace that towers like a monolithic block of glazed bricks in shades reminiscent of the aurora borealis.
An architecture whose essential forms recall a small mountain peak and which, despite its latitude, exudes a diffuse and enveloping warmth.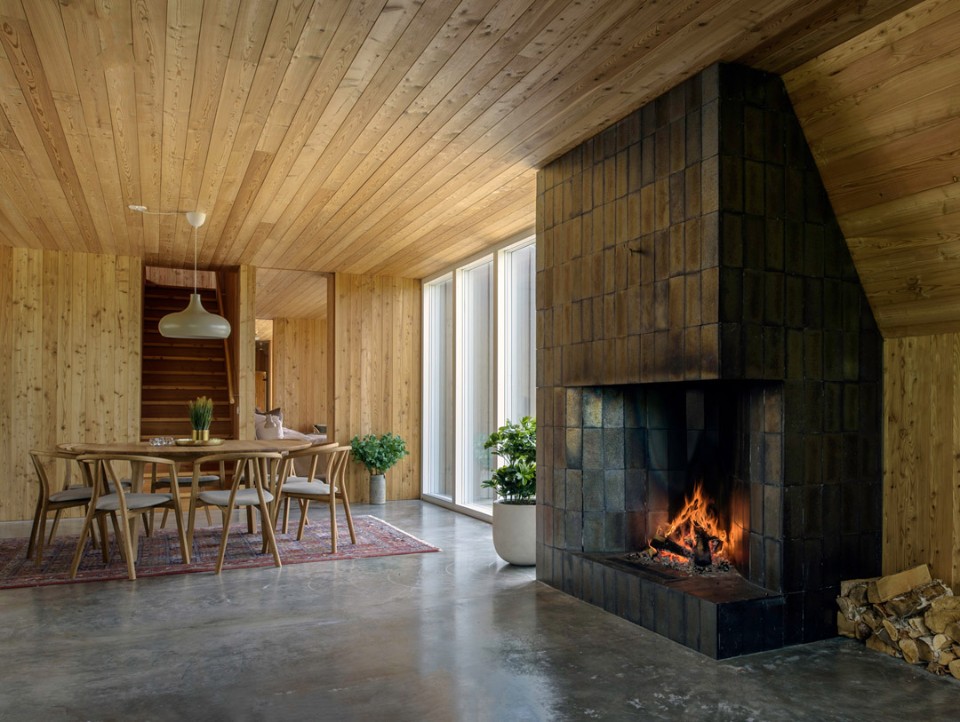 Project:

Frame ski lodge

Architectural project:

Måns Tham Arkitektkontor

Committente:

privato

Project leader:

Måns Tham

Collaborators:

Erik Sjöberg, Erik Lundqvist, Ingrid Westermark

Structural engineer:

Mattias Ehn Projektering

Completion:

2021