Designed by Bratislava-based architecture studio Compass Architekti, Bachledka – Summit Facilities is conceived to enhance the activities of Mala Pol'ana mountain area on the ridge of Spišská Magura, a mountain range in northern Slovakia. The tourist area, which welcomes up to 6,000 visitors a day, offers skiing, hiking and walking on the Treetop Walk, a panoramic walkway suspended over trees.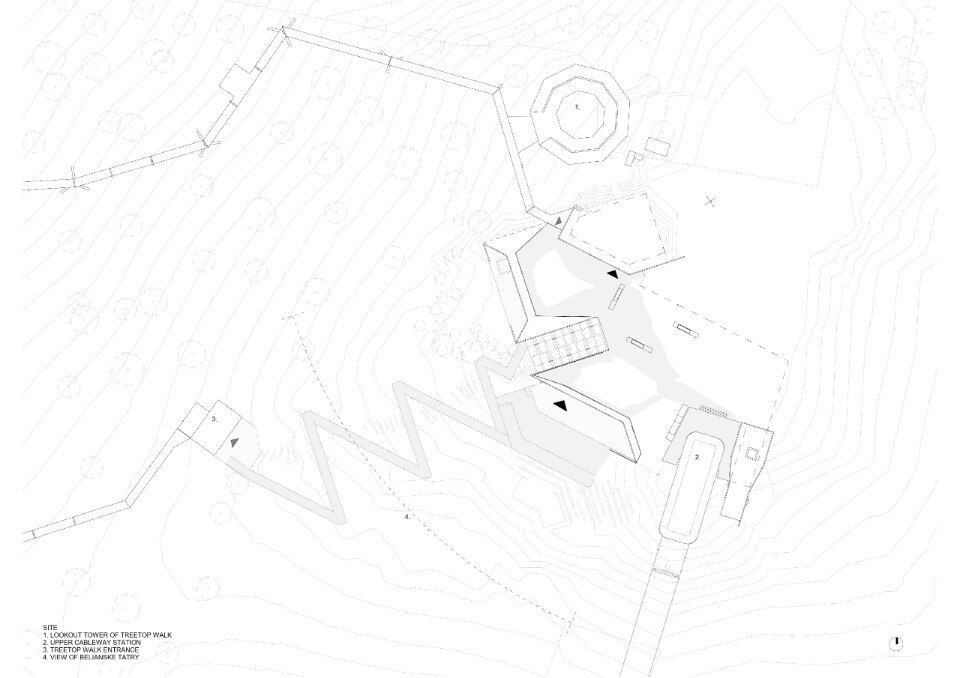 Compass Architekti's structure is a recreational space providing facilities such as bar, restaurant and private flats. The building blends discreetly into the landscape and combines with terrain thanks to a green, sloping roof accessible to visitors, under which large glass facades open up.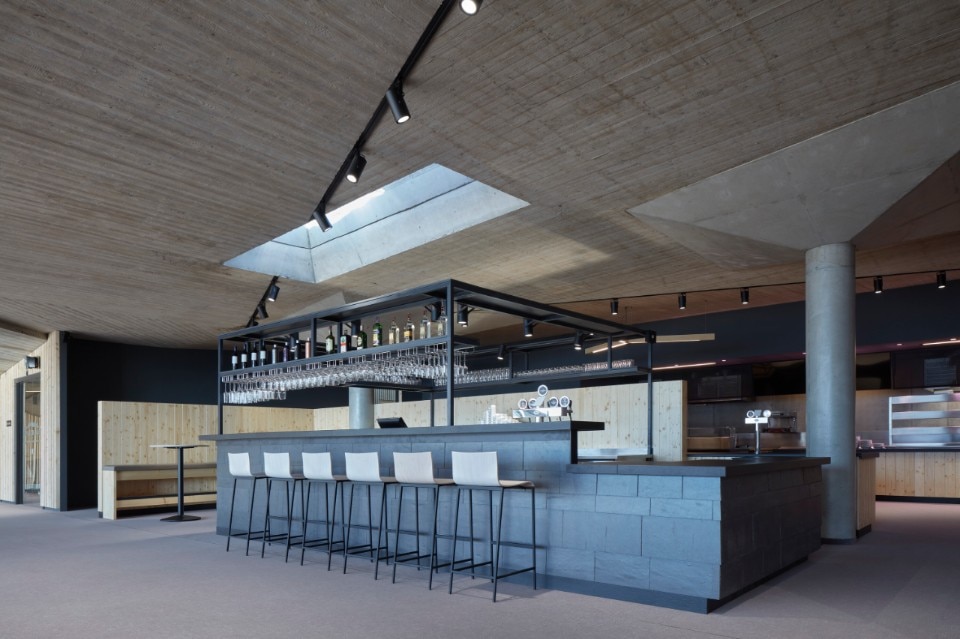 The building, following the course of the ground, consists of three visible volumes arranged on a double level: the first, including the Treetop Walk exit, cableway and a souvenir shop with bar, is connected to the basement through a staircase block and a lift. Three flats are arranged here, preceded by a multifunctional room that can be used for relaxation or conferences, and then a restaurant with a playground and panoramic terrace facing south.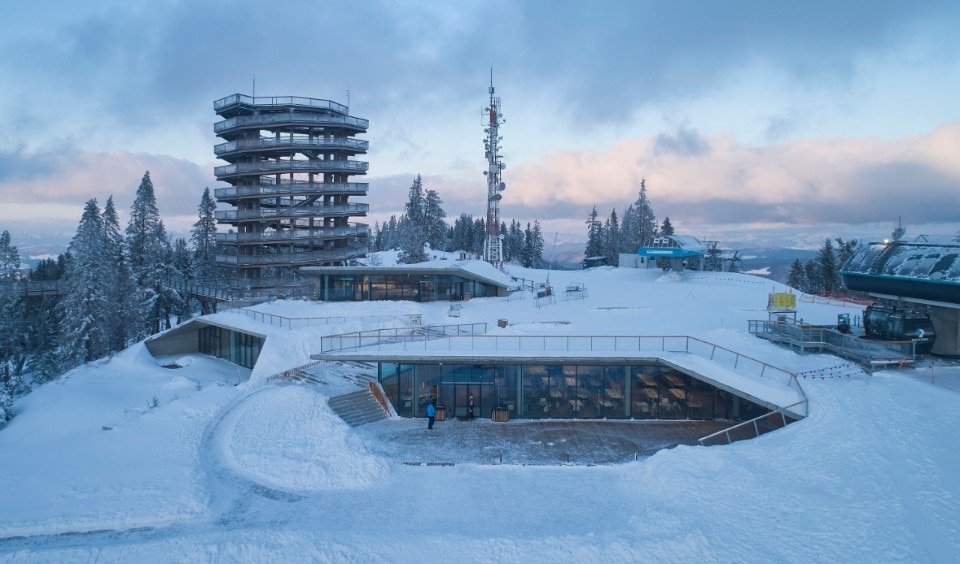 Flats and restaurant are located in two separate volumes in order to achieve a visual and pedestrian connection with the Treetop Walk entrance. Interiors are made of wood and concrete, ceiling and walls are covered with spruce panels.
Project:

Bachledka – Summit Facilities

Location:

Malá Poľana, ridge of the Spišská Magura, Slovakia

Program:

Summit facilities

Architects:

Compass Architekti (Juraj Benetin, Matej Grébert, Roman Janata)

Collaborator:

Miroslava Gašparová, interior designer of apartments

Restaurant interior construction project:

Inar

Statics:

Polivka, Hörmann & Partners,

Client:

BACHLEDKA Ski&Sun

Built-up area:

2,020 sqm

Completion:

2019