Housing Interlomas is a residential project located in the west of Mexico City wich hosts 12 students who share life and study in the same building.

The shape of the building comes from a volumetric experimentation with the site. The initial compact volume was interspersed with four towers containing the students' rooms on the ground floor, characterized by equipped green courtyards and common spaces.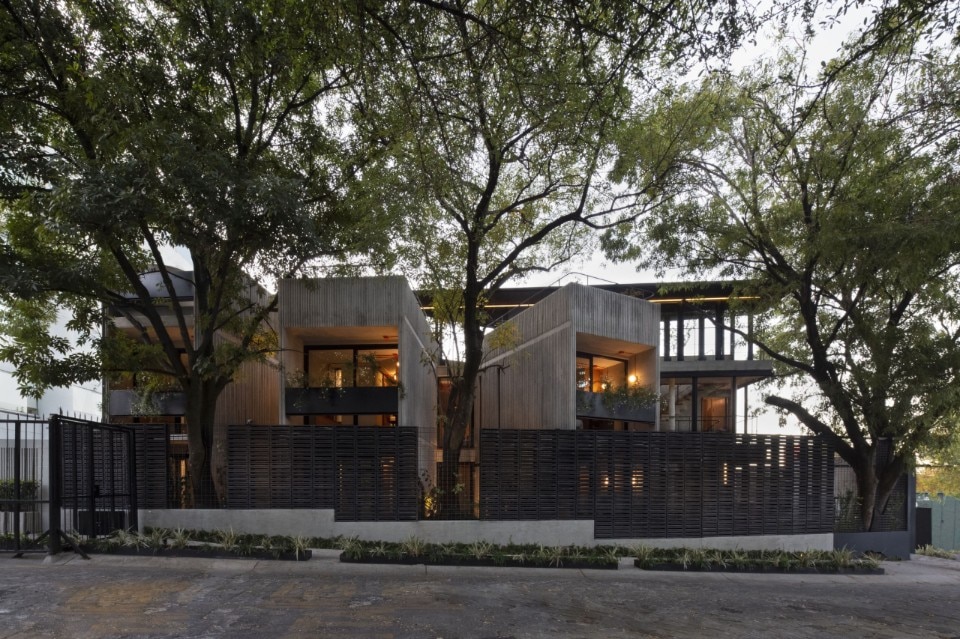 The architects recover the principles of construction of public space and bring it to the micro-scale of the project, giving form to recreational, contemplative and rest areas that encourage the students' community life. The design of the building thus defines different degrees of intimacy and privacy: the bedrooms, their loggias, the internal communal spaces, the roof terrace and the public areas flowing outwards.

The definition of the interiors is the result of a careful study of the spaces and the expressive combination of materials. A-001 Taller de Arquitectura's choice is to play with the graphic line and tactile quality of the horizontal and vertical surfaces sothat the smooth, shiny resin floor is juxtaposed with the rough walls of corrugated cement and the warm texture of the fixed furniture shape the rooms and create new pathways.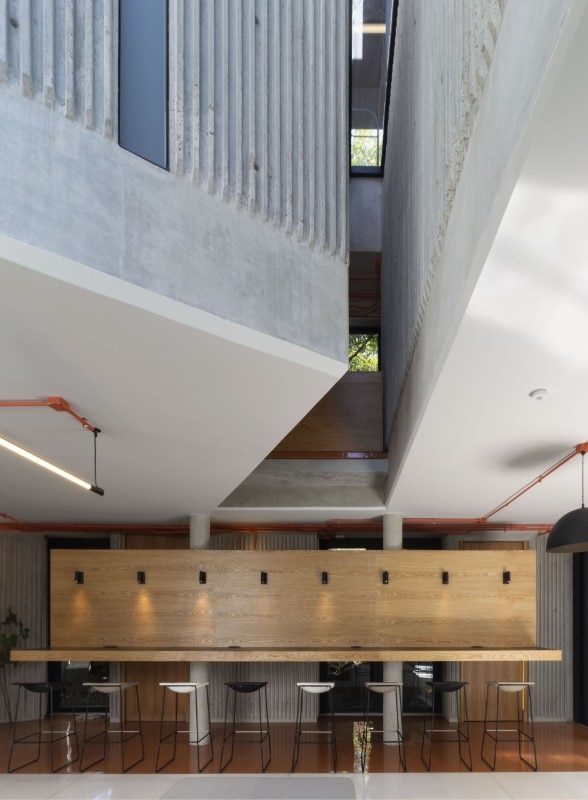 It is in fact the prominent use of corrugated concrete that marks the project. After several trials of formwork in metal and wood slabs, the designers developed a technique in which the corrugation is slightly inclined rather than being at right angles, to avoid breaking the waves. Each wall is thus different from the next and unique in space.
Project:

Housing Interlomas

Architects:

A-001 Taller de Arquitectura

Project team:

Eduardo Gorozpe, Arturo Olavarrieta, Erik Ley, Gustavo Fajardo, Mariluz Arce

Structures:

Fernando Calleja

Location:

Naucalpan, State of Mexico

Completion:

2021