In Patagonia, architecture is almost an intruder: it is not easy to relate to the majestic scenery of the southern hemisphere without feeling inadequate or fragile. And this is even more true for an isolated house designed for a single inhabitant, which was originally intended to be a weekend home but has become a permanent shelter since the pandemic.
The small house is located on the Pichiquillaipe peninsula in the Región de los Lagos, in an indigenous forest on a steep slope extending down to the sea, and seems to have come straight out of Sepúlveda's suggestions. Here, AM Arquitectura has built a project "on tiptoe" so as not to awaken the spirits of the place and to find a peaceful coexistence with a landscape as beautiful as it is harsh.
The main objective of the project is its relationship with nature: the construction stands on stilts to reduce the building's ecological footprint, combat soil humidity and capture views of the sea and mountains more easily from an elevated position.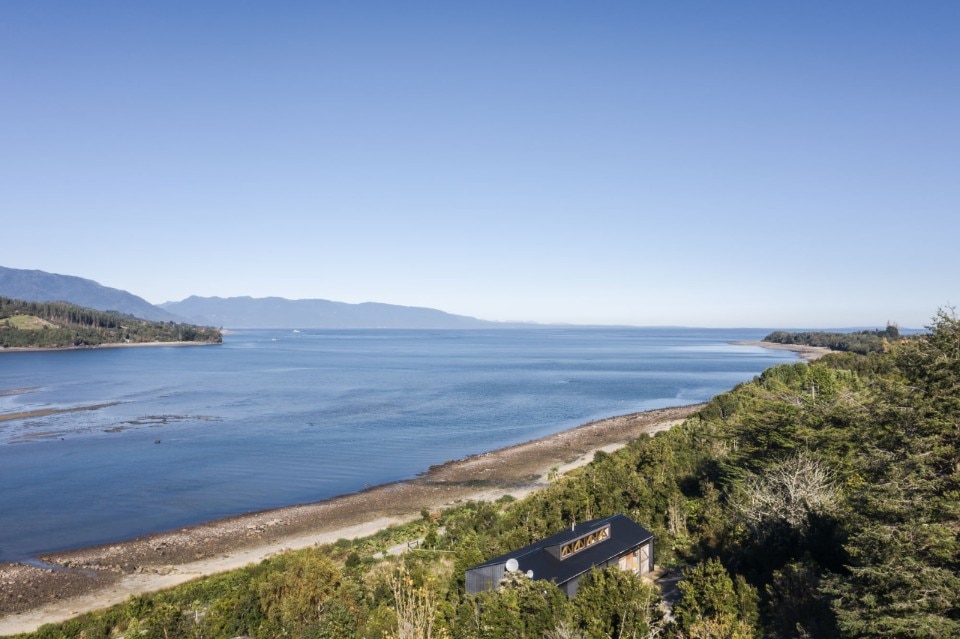 The building is characterised by an essential volume with a double-pitched roof and houses, on a single floor, a living area with a bedroom and bathroom; a skylight on the roof captures the sunlight which is not always plentiful here.
The external façades are dichotomous: the entrance is hermetically sealed to protect against rain and wind, while the one facing the sea is open and frames the surrounding landscape through the terrace, where it is nice to imagine oneself quietly drinking a mate.
Wood is the only construction material and gives the home an aura consistent with its context: the structure is made of traditional carpentry, while on the outside the shell is made of wooden slats stained black to blend the construction with the forest foliage; inside, the sober spaces find in the raw wood the expressive mark of a frugal but warm and welcoming home.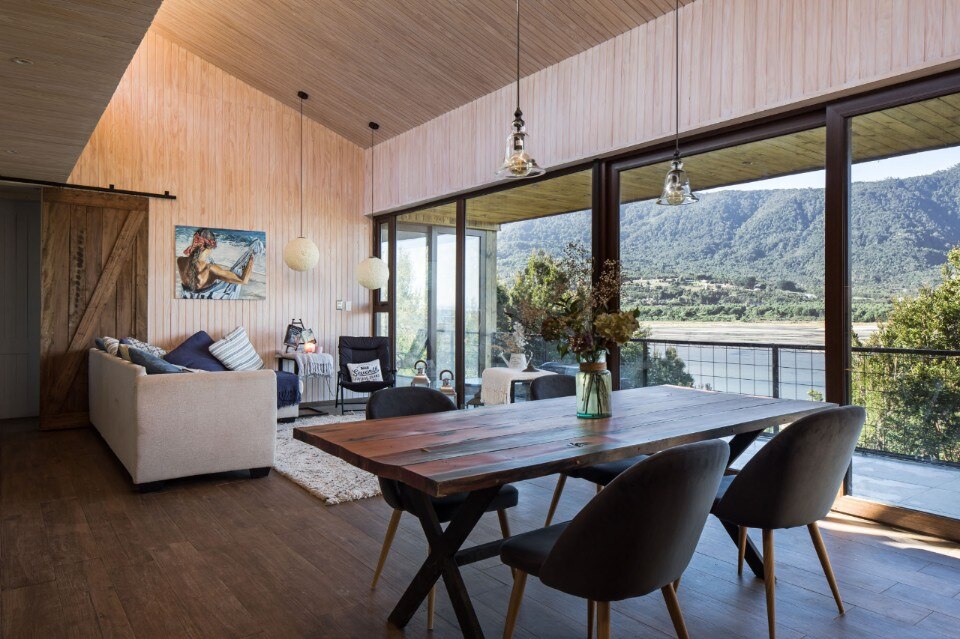 A minimal gesture that refers to the reflection of all time - the relationship between artifice and nature - and to simplicity as an added value in building.
Project:

Casa Pola

Architectural project:

AM Arquitectura

Project leader:

Rodrigo Araya Manzanares

Collaborators:

Alexandra Walzer, Karen Elgueta

Location:

Puerto Montt, Cile

Completion:

2020