On the shore of Lake Rapel, in the O'Higgins region of central Chile, Ignacio Correa designed a minimal 85 square metre home that follows the slope of the site. The main facade, overlooking a park of pine trees and the canal flowing into the centre of the lake, is characterised by a long glazed wall protected by a series of pillars: an external corridor whose function is to protect the structure.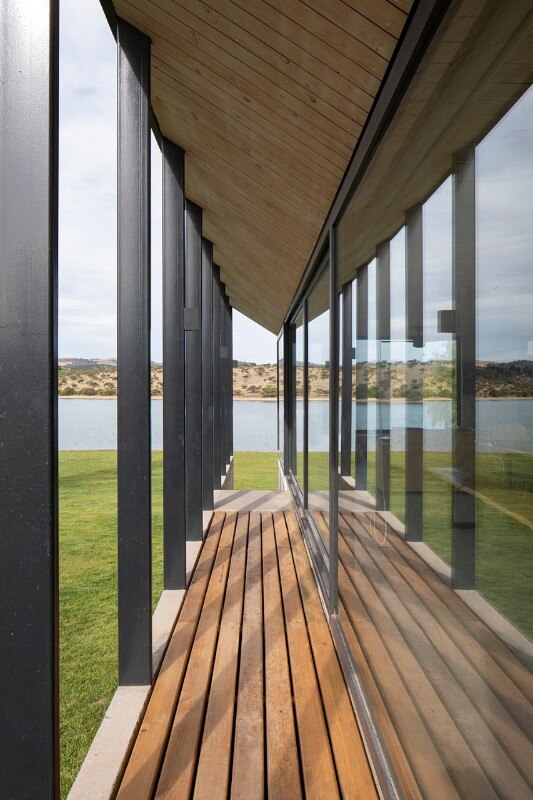 The gallery runs lengthwise through the shelter-pavilion, starting at the top of the site and arriving at the shore, offering access to the dwelling via a small staircase. Concrete, glass and dark metal lines define the architecture, set on a concrete basement built according to the natural slope of the hill.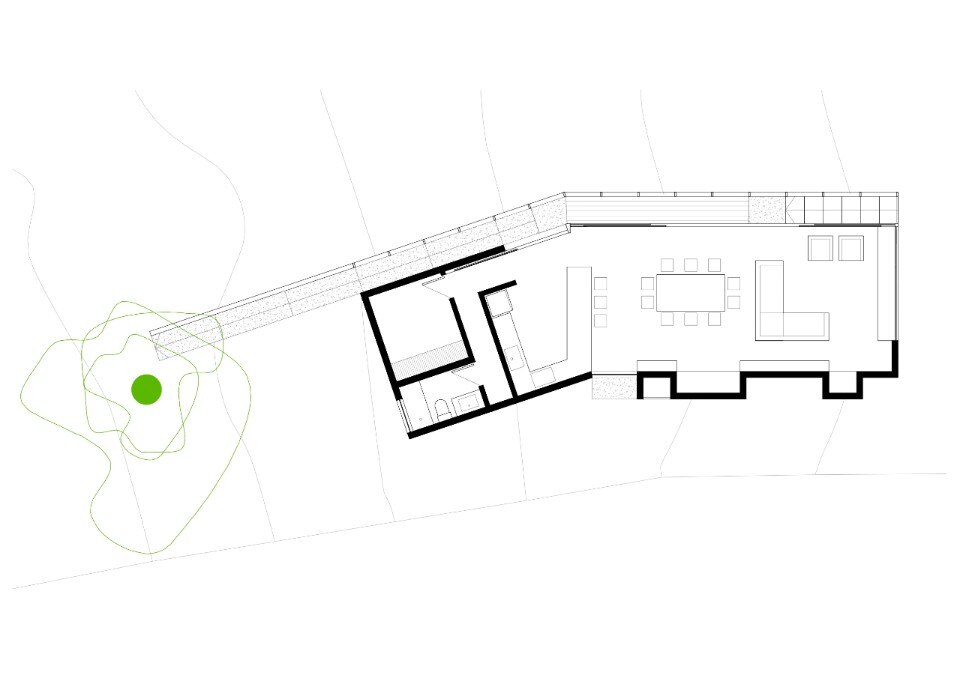 Masonry walls are lightened on all sides by the embrace of glass, while a metal structure, designed for north facade and roof, allows the pillars of the gallery to be moved outwards. On the main side, the covering is raised, allowing the concrete to emerge strongly and giving the home an overall sense of openness and lightness.
Inside, the living and dining area overlooks the park and the lake to the east, while the service area is to the west. 
Project:

Pavillion on Rapel Lake

Location:

Rapel Lake, La Estrella, Chile

Program:

Private apartment

Architects:

Ignacio Correa Arquitecto

Structural engineer:

Alex Pop

Constructor:

Roberto Leyton

Area :

85 sqm

Completion:

2021