The wood and steel pedestrian bridge designed by Volkan Alkanoglu is installed in Fort Worth, Texas. Commissioned by the city's Public Art Program, Drift is an example of plug-and-play urbanism (the design strategy that involves building infrastructures off-site, then installing them in a different place). A site-specific project responding to the need to connect two parts of land separated by a creek, and at the same time intended for multiple contexts thanks to its fabrication techniques.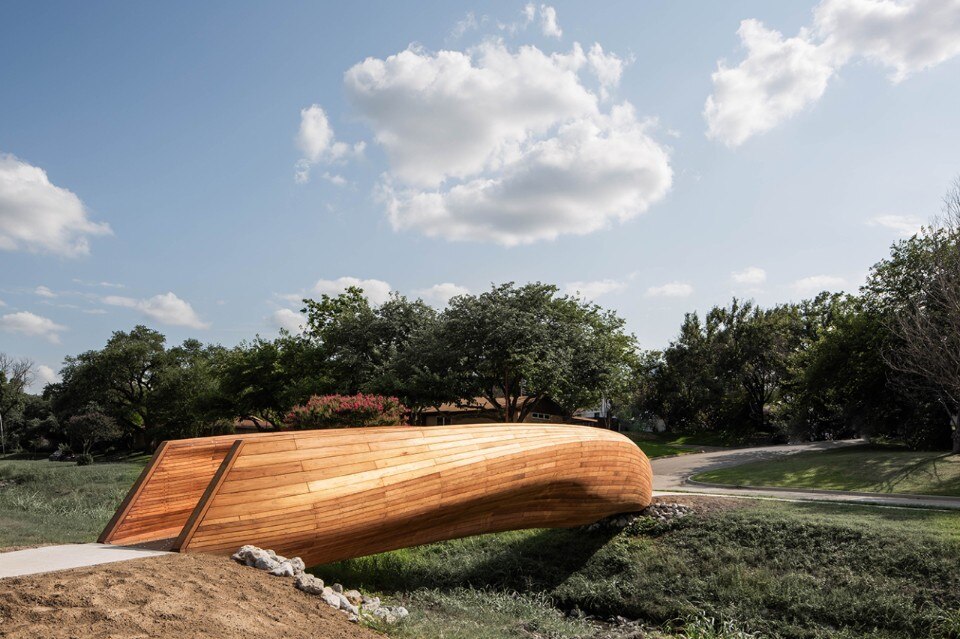 The designer created a bridge that aims at sustainability, cost reduction and connecting the communities along the Trinity River Trail. Shape and materials are inspired by the process of transformation of the river bed during the seasons: full of water or dry, rich in plants and driftwood.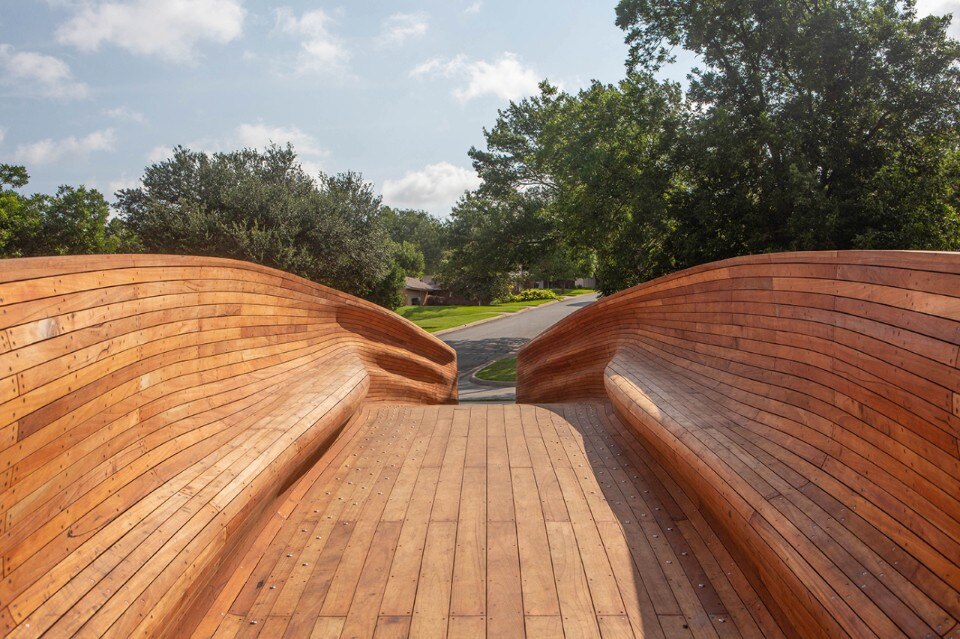 Drift resembles one of the smooth, curved branches floating on the creek or, when viewed from a different angle, the hull of a ship, complete with walkway, benches and balustrades emerging from the irregular curves. "Every function occurs within a single figure", explains Alkanoglu: thus the benches have been incorporated directly into the volume, creating a connecting structure that is also a place for meeting and contemplation.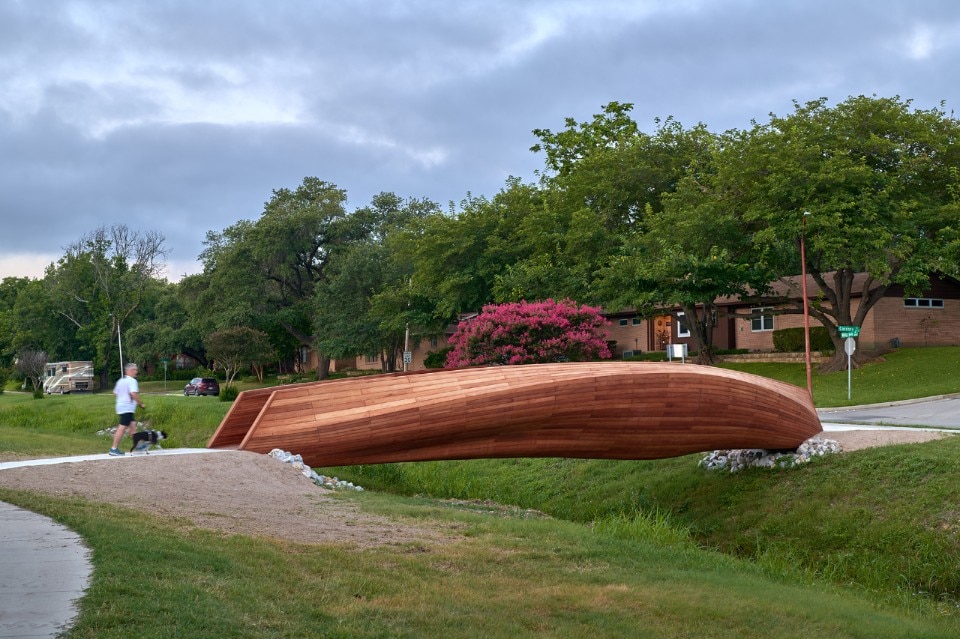 The load-bearing steel construction was inspired by shipbuilding techniques and then clad with wooden planks cut with a numerically controlled machine, which made it possible to obtain made-to-measure boards, build the infrastructure off site and then bring it into the urban context.  
Project:

Drift

Location:

Fort Worth, Texas, USA

Program:

Pedestrian bridge

Designer:

Volkan Alkanoglu

Budget :

318,000 euros

Completion:

2021