Known as the land of a thousand hills, Rwanda is a land of mountains surrounded by volcanoes which offers incredible views but poses a challenge for planning buildings.
To accommodate the use of the 10-hectare hillside site, ALU is spread over 6,500 square metres terraced over six levels. The campus is designed to accommodate 1,200 university students and meet the educational needs of Africa's growing population, which is expected to double by 2050.
"We want to break down the barrier between teachers and students," says Fred Swaniker, founder of African Leadership Group. "These spaces will help make the academic community fluid and encourage the exchange of ideas. Designing a place is our way of rethinking learning".
This precise notion of education led MASS to think of the building as a cluster, stacking and nesting learning labs and work hives, and linking them together around shared common areas and open spaces that allow for flexibility of use.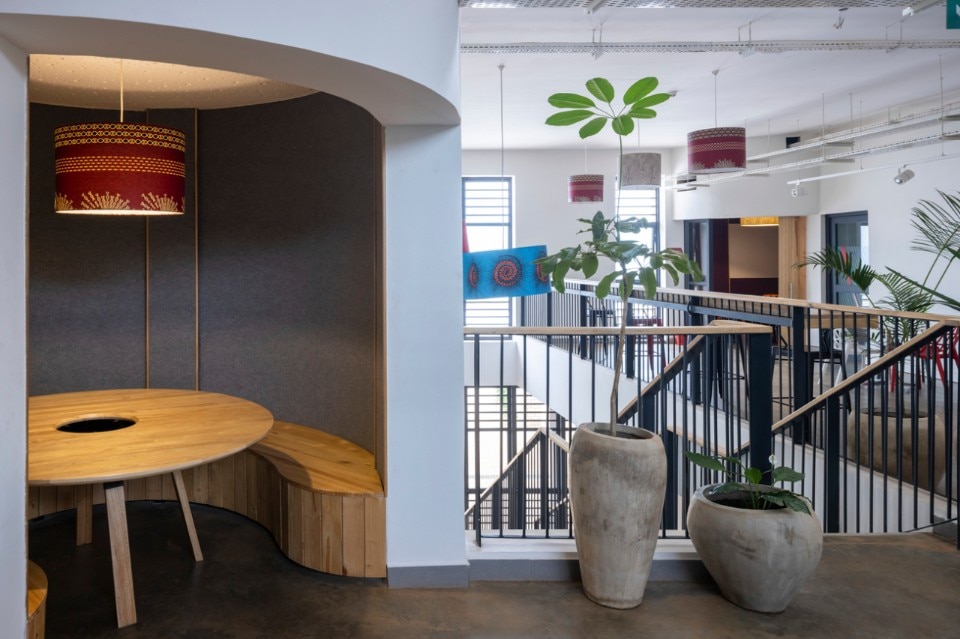 The building is designed to take advantage of shaded areas to the east and west , with views of the hill to the south, while interior spaces are interwoven with courtyards and terraces that exploit the temperate climate of Kigali throughout the year.
As with the external structure and cladding - made of concrete and filled with locally manufactured compressed stabilized earth blocks, with a façade of clay bricks produced in Kigali itself - for the interior, MASS employs a locally manufactured design (Lo-Fab), in order to support local craftsmanship and labour, investing in building skills and vocational training.
The office's philosophy rests on the concept that architecture must go beyond mere construction, to achieving a broad-ranging social impact rooted in the specifics of a place and its community.
Project:

ALU, African Leadership University

Program:

Campus Universitario

Architects:

MASS Design Group

Project team:

Michael Murphy, Patricia Gruits, Nicki Reckziegel, Emily Goldenberg, Bethel Abate, Lysette Niragira, Aziz Farid Shyaka, Symphorien Gasana

Interior:

Lo-Fab

Structural and Civil Engineering:

Arup

Landscape Architecture:

The Landscape Studio

Location:

Kigali, Rwanda

Completion:

2019