Carolina University is located on a hill near the urban center of Satillo, the capital and largest city of the Mexican state of Coahuila, close to Monterrey. The project by Taller Arquitectónico with Roma 212 and Yolanda Ceballos is strongly connected to the landscape: the layout of the architecture follows the surrounding environment and preserves the almost 100-year-old trees of the area.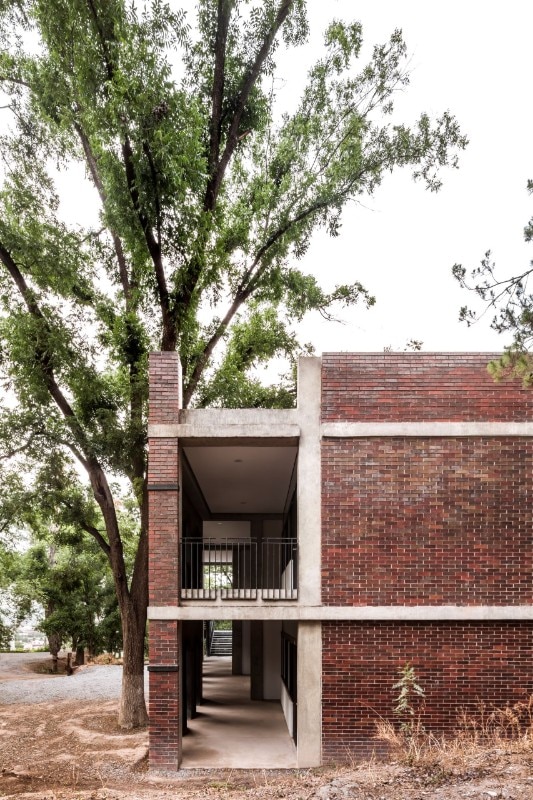 The project is based on a system of modules, which move and alternate in relation to the context. The seven modules – each consisting of a rectangular plan of about 75 square meters and arranged on two levels for classrooms –  create two main blocks. Between them, an additional building includes services and an external staircase.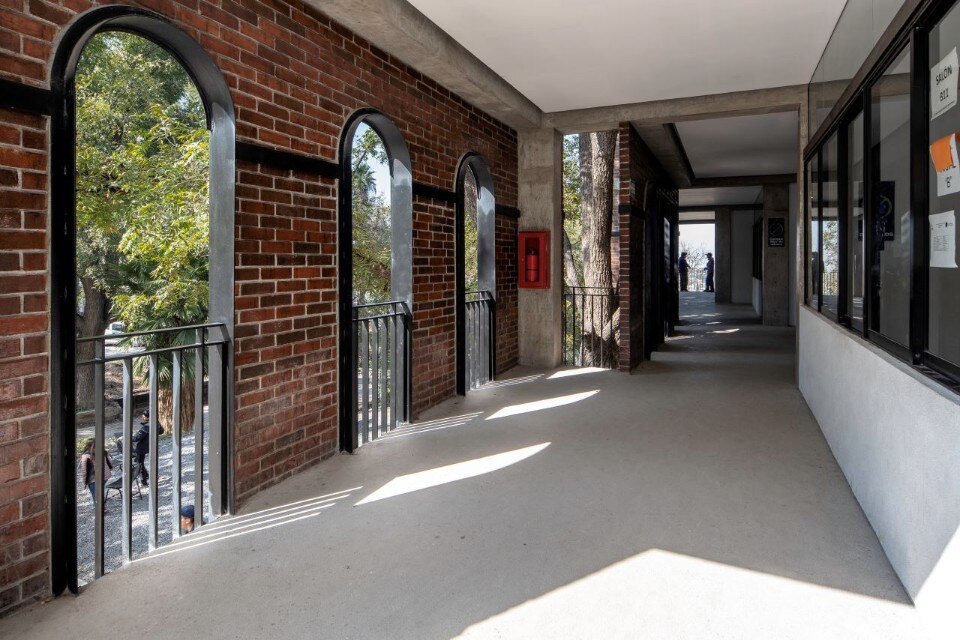 The structure, distributed over a total area of 1,300 square meters, is made of concrete. Characterized by a cladding of bricks and arched openings, the south facade frames a covered passage serving as a filter between inside and outside as well as a meeting place. Front walls seem to detach from the building adding a dynamic effect, also emphasized by the staggered arrangement of modules.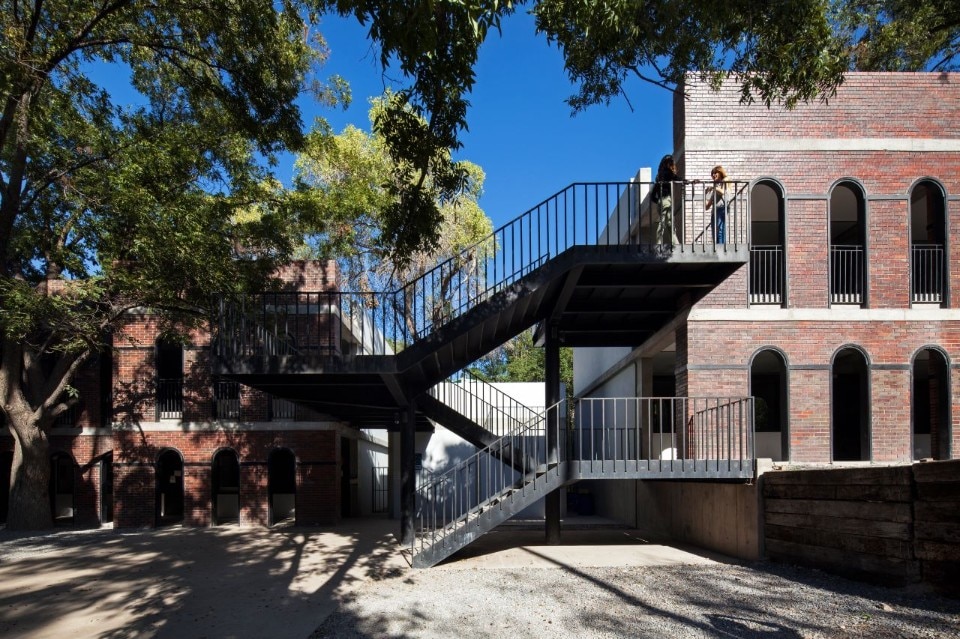 The addition of dark metal, used for the arches and the central stair block, complete the facade, while white concrete stripes run around the volumes breaking the uniformity of the bricks.
Project:

Universidad Carolina

Location:

Satillo, Coahuila, México

Program:

University building

Architects:

Taller Arquitectónico with Roma 212 and Yolanda Ceballos

Collaborators:

Cris González, Gina Cantú

Construction:

Canadá, Grupo Inmobiliario

Area:

1,300 sqm

Completion:

2016