Casa Muta stands in a suburban area of the city of Quito, in the Nayón valley, on a sloping terrain with a view of the eastern Andean Mountains. The house was built at two different times, when the client's needs led to the addition of new volumes.
It is the expressive combination of materials - reinforced concrete for the first phase of the project and black corten steel cladding for the second - together with the use of volumes with faceted geometries that defines the project.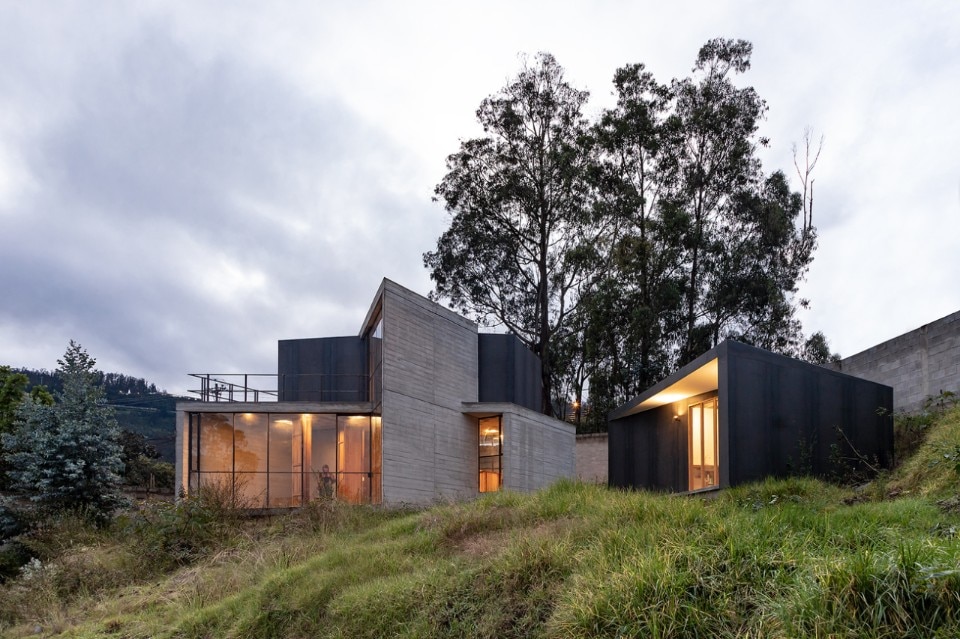 The 80 square metre central core on two levels is made of walls and slabs of reinforced concrete, whose material continuity adapts to the suburban environment of the city on the outside and at the same time covers the interior spaces. The architects' choice is to play with the graphic trait and tactile quality of cement in the horizontal and vertical surfaces. A smooth, polished floor is juxtaposed with rough walls marked by the horizontal wood formwork and a coffered ceiling.
The cement core is added with a 15 square metre volume facing the terraces on the upper floor and an independent 20 square metre module for guests. Both additions are clad in black corten steel with wooden frames.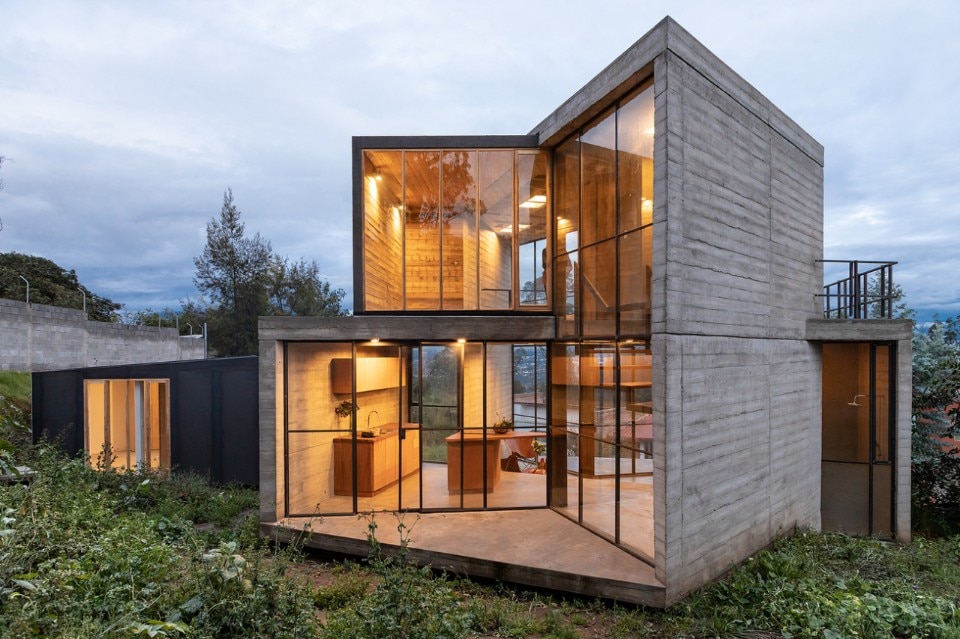 Casa Muta is thus an interlocking series of volumes with multi-faceted geometries, where opaque walls alternate with enormous glass surfaces and double heights with intersecting perspectives and openings onto the hilly Quito landscape.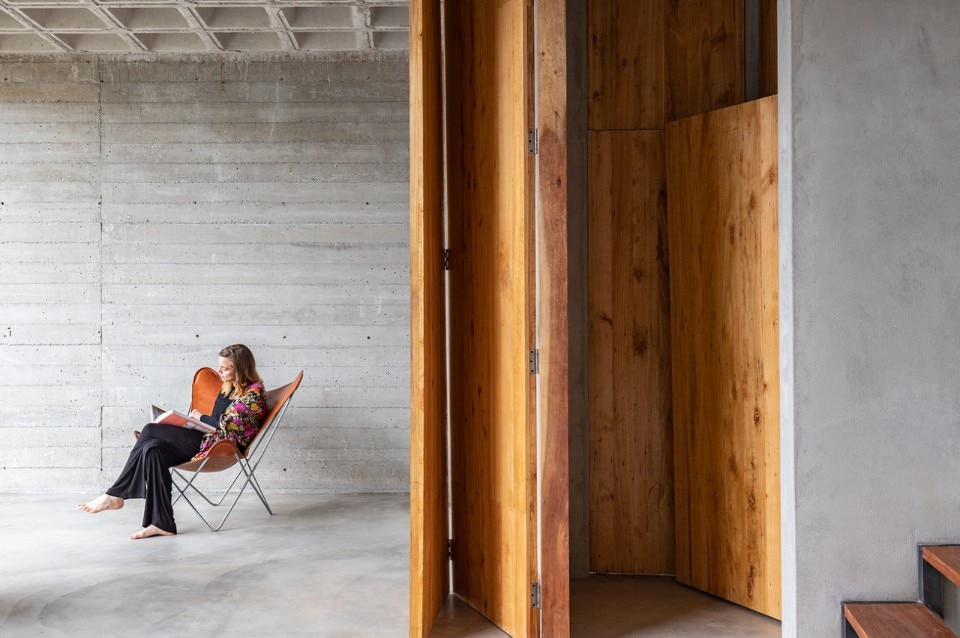 Project:

Casa Muta

Program:

Single family house

Architetti:

Emilio López Arquitecto

Area:

115 sqm

Location:

Quito, Ecuador

Completion:

2020