The story of the project Room in the air is that of Sara, a young Ecuadorian microbiologist working in the Covid-19 research field. In order not to compromise the health of her family Sara asked Rama Studio to design an independent room for her in her family patio house in the historic centre of Quito, Ecuador.

The room is positioned to crown a glazed volume in the courtyard, now Sara's ceramic workshop. It was built in just one month with a limited budget thanks to a simple, modular and reversible construction system. A wooden staircase constitutes its independent external access, elevating it to a privileged position overlooking the city.

From the inside, the sensation is that of living suspended in a void between the exuberant foliage of century-old trees and the fascinating urban landscape.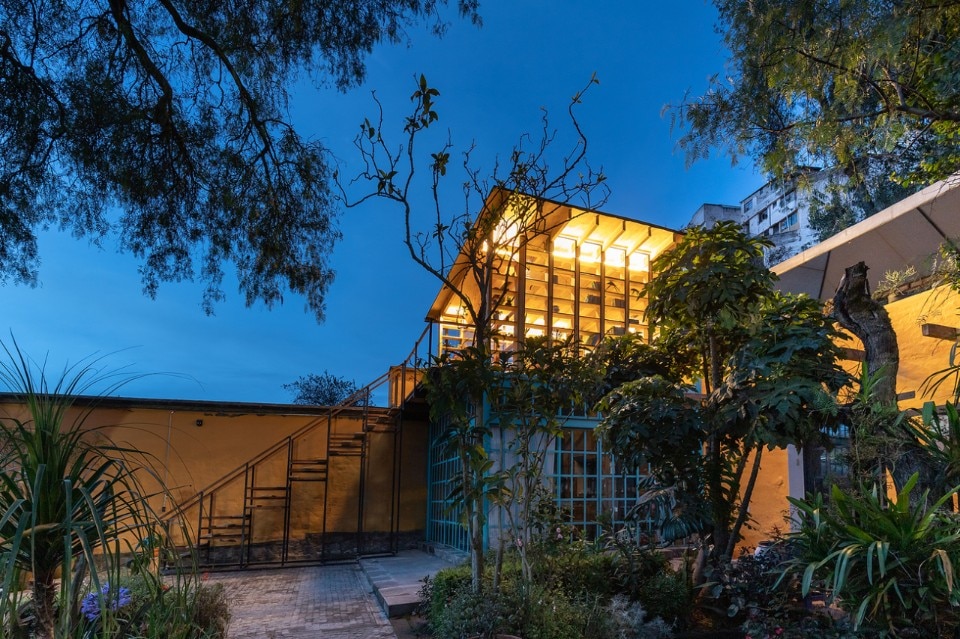 The project translates into a cosy, intimate room measuring 18 square metres, built like a modular box made of wood, glass and metal tubulars. Modularity and transparency echo the language of the glass volume that supports it, while the dimensions respond to the modules of the pine wood structure-furnishing.
The shelving modules that make up the load-bearing structure are composed of two vertical 30 cm deep wooden pillars, separated by a series of 61 cm wide shelves. Beams of the same material and plywood panels make up the roof.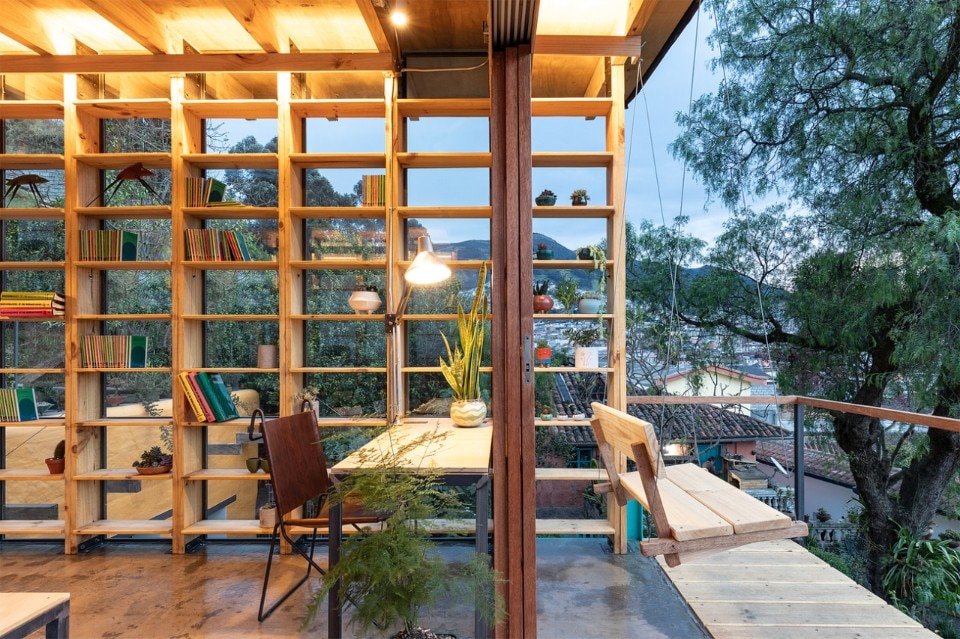 Translucent walls were chosen to cover the structure. The north side, in transparent laminated glass, opens up completely with a system of sliding windows on the overhanging terrace, as does the west side to take advantage of the evening light. White polycarbonate panels have been chosen for the east and south sides to guarantee the privacy of the inhabitant while letting in the morning light.

The custom furniture is made to be flexible, and includes two foldaway beds, a swing and two folding desks. This choice is motivated by the need to optimise the available surface area, which can be completely freed up following on the activities taking place during the day.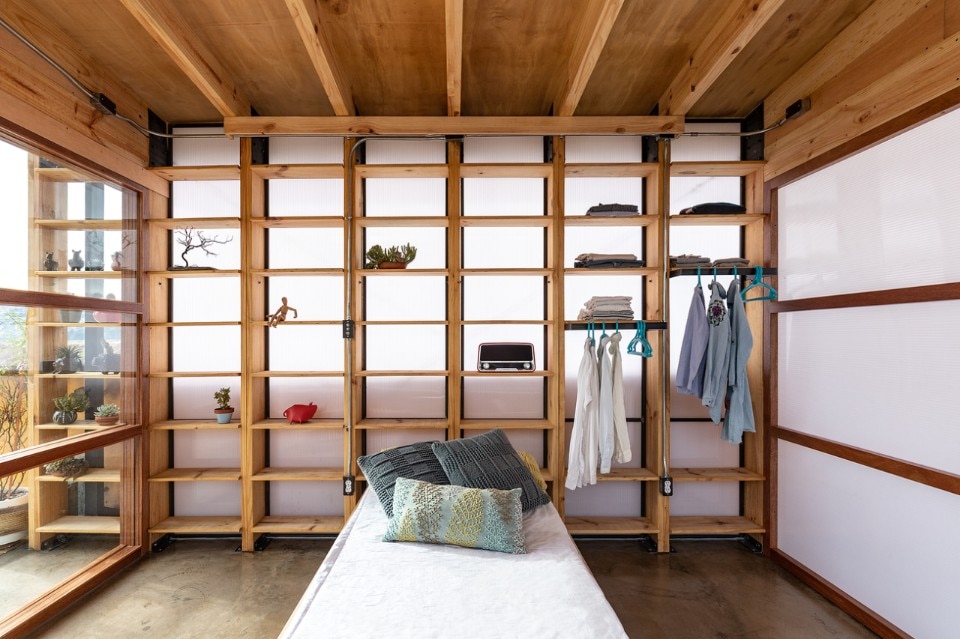 Project:

Room in the air / Urban refuge

Program:

Room

Architects:

Rama Estudio

Project team:

Carolina Rodas, Carla Chávez, Felipe Donoso, Fernanda Ayala

Area:

18 sqm

Location:

Calle Ambato, historic district, Quito, Ecuador