It is called El Gauchal House and is located in front of the bay of Navidad in Chile, a few kilometres from the coast: a holiday retreat overlooking the sea, designed as a second residence for four families.
Designed to accommodate a total of 14 people, the building is a project by Iván Bravo, Martín Rojas and Gino León, who interpreted the different needs of the residents and brought them together in a compact structure, recalling traditional beach cabins in its shape and use of wood. The house occupies a surface area of about 110 square metres and is developed vertically, unlike local constructions: the aim is to offer a panoramic view of the landscape and the sea from the terrace on the top floor.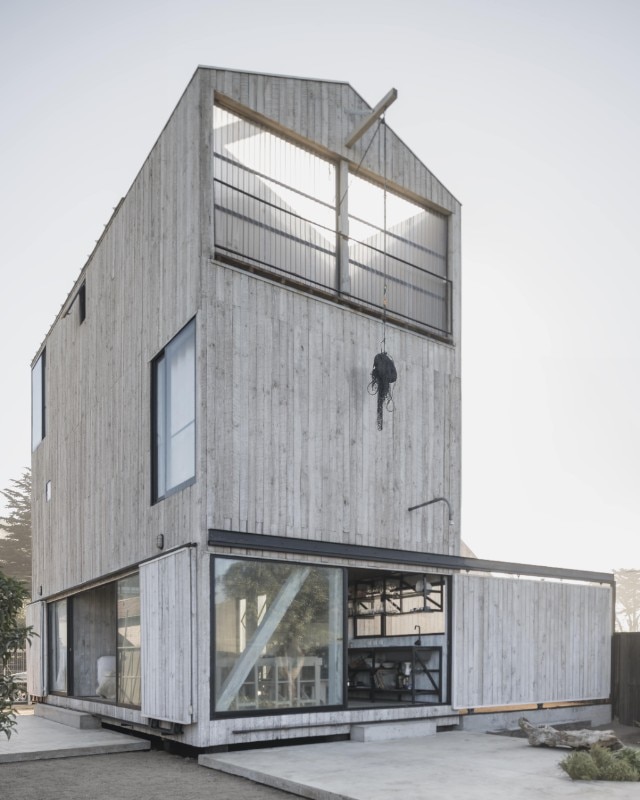 Cuts in the volume create connections with the outside, openings and glimpses that make some of the facades permeable, defining the ground floor entrance and windows. The three levels of the house provide common and private spaces, and are developed around a central void – containing the circulation areas and aimed at perceptively enlarging the common areas.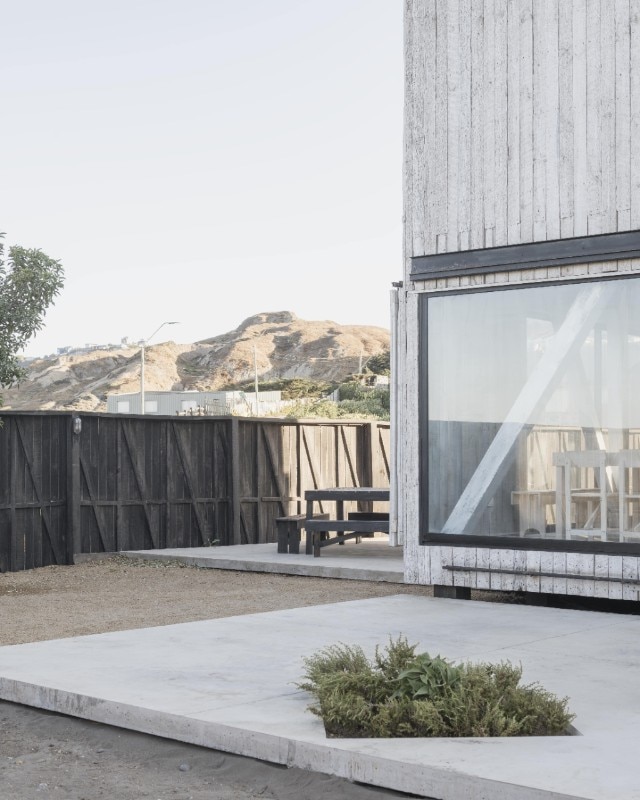 The four bedrooms, one for each family and equal in size, are separated from each other and located at both ends of the house. The structure is made of wood: grey for the indoors and white for the external cladding, exposed to the atmospheric conditions of the coast. Floors are made of concrete, polished outside and rougher inside. 
Progetto:

El Gauchal House

Location:

Navidad, Chile

Program:

Vacation house

Architect:

Iván Bravo

Collaborators:

Martín Rojas, Gino León

Structures:

Pedro Bartolomé

General contractor:

Williams Farías

Site area:

340 sqm

Built area:

111 sqm

Completion:

2020