In the middle of Maremma, a small farmhouse becomes an opportunity for dialogue between the Tuscan vernacular language and contemporary materiality. CasAmanda was designed by Carlo Pantanella D'Ettorre, an architect from Rome, and Valeria Presicci, based instead in the town of Orbetello - a municipality that lies in the centre of the homonymous lagoon, as well as an important nature reserve. And it is precisely on this singular landscape that the architecture overlooks, a project born from the need to connect the existing built space with its surrounding natural context.
"The house has been reinvented as a small modern farmhouse," in fact, the architects explain, "where the elements of nature materially form the architecture, while the tones of the surrounding earth and greenery blend with the surfaces and enter the building." Characterized externally by a façade in limestone blocks, the private residence has two floors connected by both an internal staircase - naturally lit by a vertical cut - and an external one, which leads directly to one of the bedrooms. The latter presents for the first ramp a finish in exposed concrete and iron, in contrast with the second, more traditional style in masonry and terracotta tiles. On the ground floor, the kitchen, dining room and living room share the same space and look out through large windows towards the countryside. Upstairs, on the other hand, the bedrooms open unique views towards the lagoon on the horizon.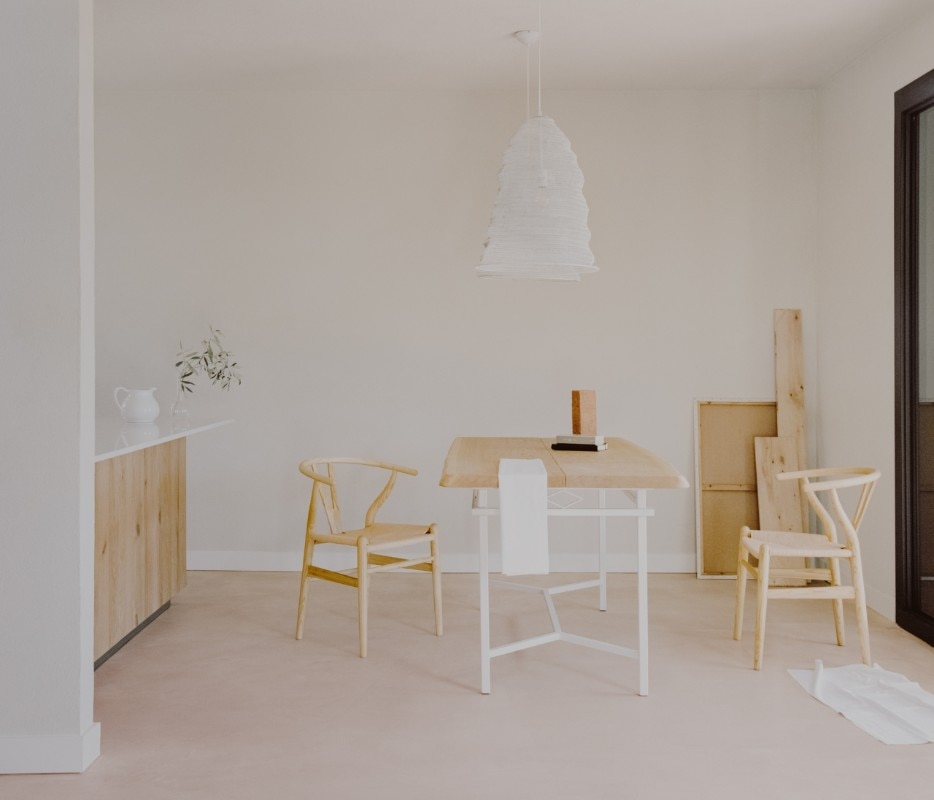 "Along the country lane, the volume interrupts the continuity of the sandstone wall, but dialoguing with it, as if it were its derivation," the designers continue. The house sits next to a small country road and stands on top of an existing stone wall that informed the choice of stone for the building's cladding.
Project:

CasAmanda House

Architects:

Presicci + Pantanella D'Ettorre Architetti

Client:

private

Location:

Orbetello, Italy

Totarl area:

160 sqm

Completion:

2020