Casa Ms stands in the northwest part of the city of Leon, Mexico, developing a longitudinal layout on staggered platforms adapting to the natural slope of the land on which it stands.
The formal richness of the house is given by the use of structural elements which, side by side, show off their contrasting materials and colours: black steel, cement, exposed brick and wood dialogue with each other and with the harsh nature of the environment.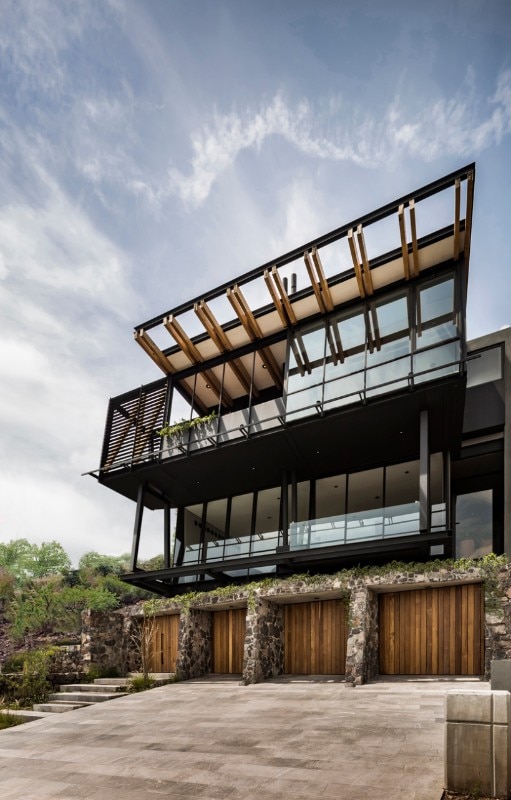 The relationship with nature is also emphasized by the interaction between the built space and the original stone of the site, used as the foundation of the house itself and as a distributive element of the spaces.
From this base the architecture points upwards and conquers its viewpoints to the outside with projecting planes, permeable rooms and a large glazed façade facing directly towards the Sierra.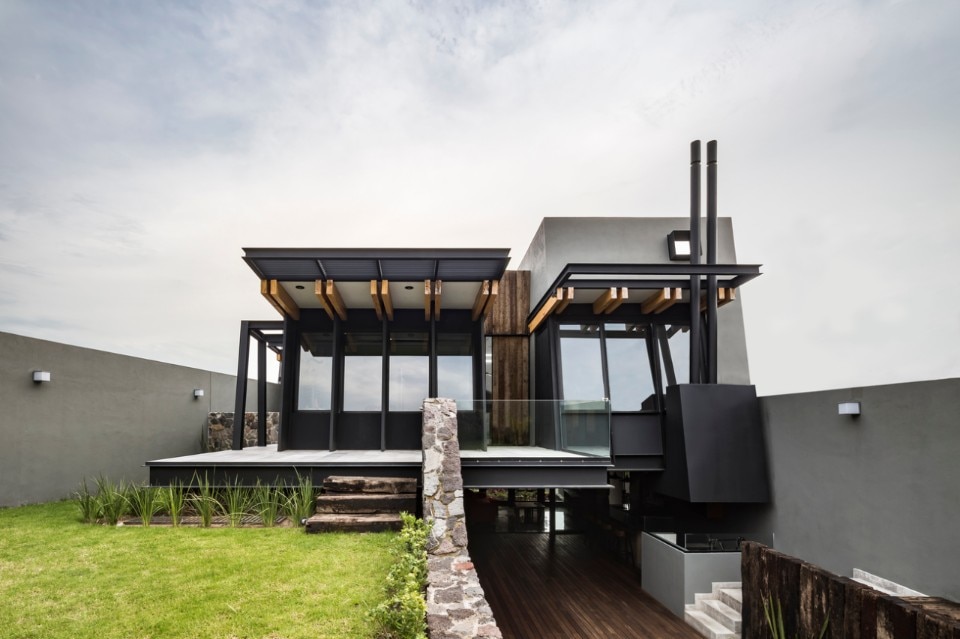 The open plan suggested by the topography of the land is developed around a central garden which allows the eye to cross the interior spaces; thanks to this light which links the green interior to the exterior, Casa Ms achieves a relationship with the natural landscape sorrounding it.
Project:

Casa MS

Architects:

fabian m escalante h | arquitectos

Project Team:

Arq. Sandra Zamora, Arq. Francisco Vázquez, Arq. Gerardo Medina, Arq. Alitzel Pinto, Arq. Carlos Ibarra, Arq. Selene Aguilar.

Structural / Civil Engineer:

Ing. Julio César Valencia – Ingeniería Estructural

Area:

650 sqm

Location:

Guanajuato, Mexico