11 independent cottages and a spa have been realised for a resort in Jasná Low Tatras, a mountain resort in Slovakia and an important ski area in Central Europe. The project was completed by Ark-Shelter studio for the Hotel Bjornson, located close to the new dwellings.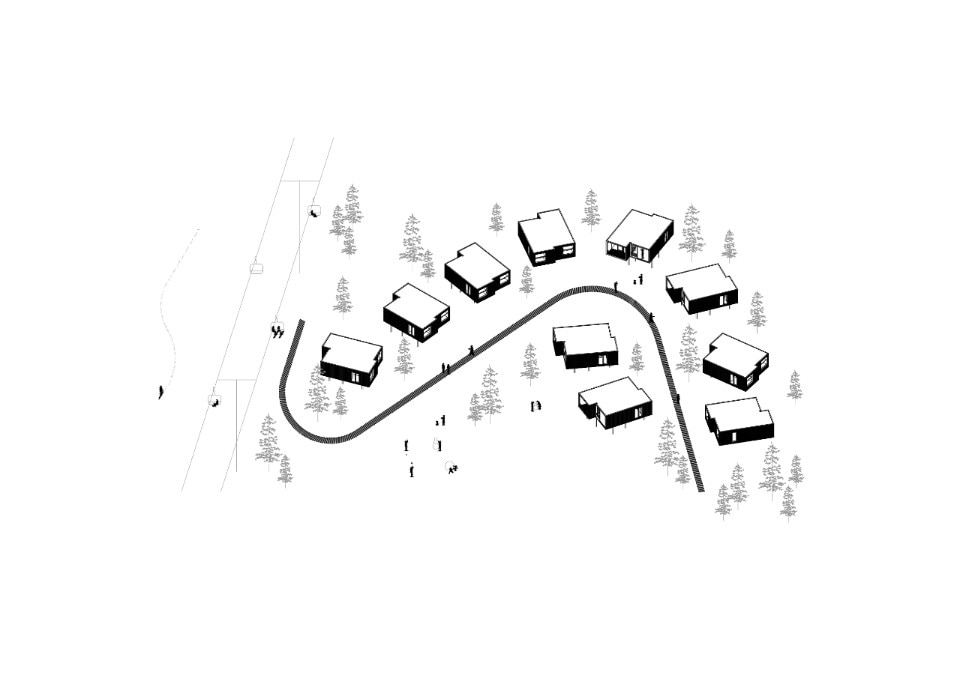 The modular and prefabricated houses represent a construction typology widely experimented by the studio, which aims to propose a new way of living in contact with nature: Ark-Shelter cabins have in fact been placed in different contexts over the years, from fields to lakes and forests. In the case of Hotel Bjornson, it is the mountain landscape, near a ski slope, that welcomes the modular structures, used for accommodation and wellness. The blocks serving as spa consists of four separate units with sauna, relaxation and massage areas.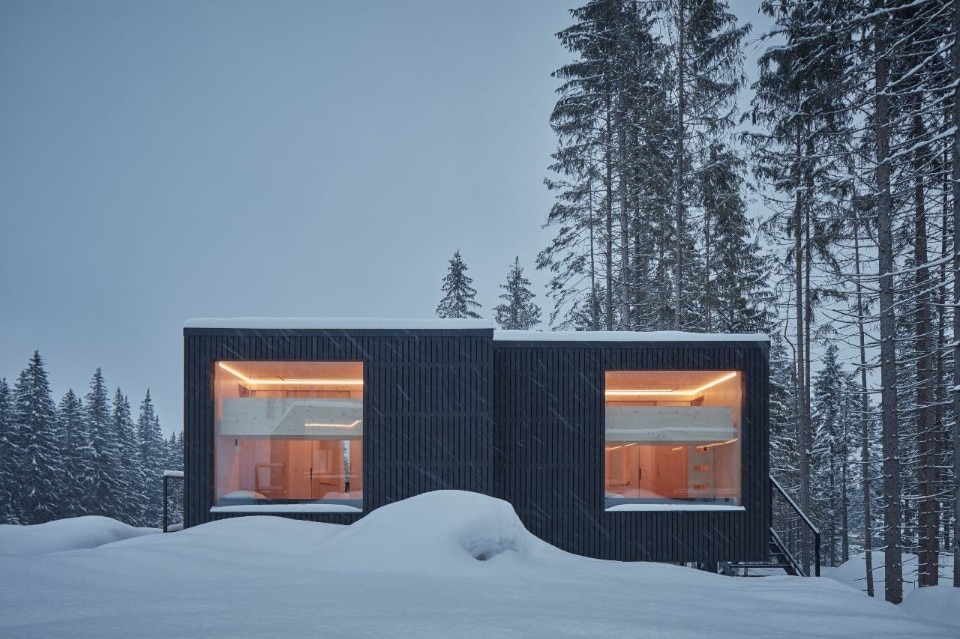 Arranged in a semi-circle, the private volumes occupy 75 square metres each and are made up of two modules which can be connected or separated by a sliding wall according to the needs. Homes were built with respect for the landscape, without cutting down local trees.
Covering a total area of 3,600 square metres, cottages are raised off the ground: the presence of pillars instead of foundations allowed the structures to be installed on the sloping land and nature to continue to grow freely.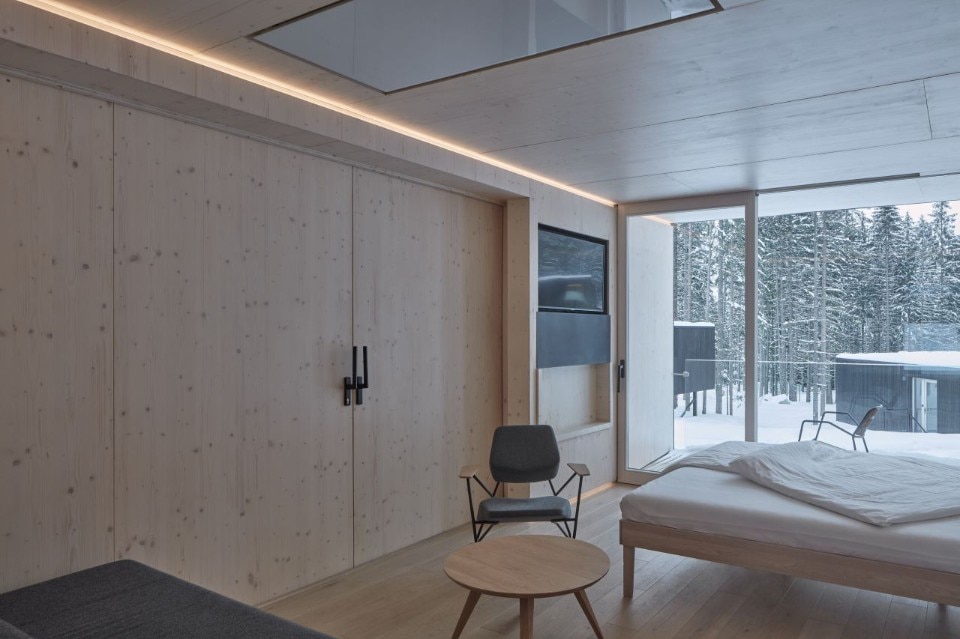 The cabins let in light from two fully glazed sides, and clad with spruce wood on the facade and inside, while the insulation is rock wool. Each unit consists of a bedroom/living room, children's room, entrance hall and bathroom.
Project:

Low Tatras – Jasná, Demanovská dolina, Slovakia

Program:

Hotel apartments and spa

Architects:

Ark-Shelter (Michiel De Backer, Viktor Mikovčák, Martin Mikovčák)

In collaboration with:

Hotel Bjornson team

Area :

75 sqm (one cottage), 20 sqm (one wellness module)

Total area:

3,600 sqm

Completion:

2020