The 100% Wooden House project is the result of a competition launched by Bourdaisière Castle in the Loire region of France. The pavilion will become a landmark in the woods and stage of an educational path in the Château park.
LOCAL and Peeraya Suphasidh Studio won the first prize and then the construction of the project, submitting a prototype home that explores the theme of wooden constructions in a new way, both from a technological-constructive and living point of view, in the search for the spatial qualities that this material can offer.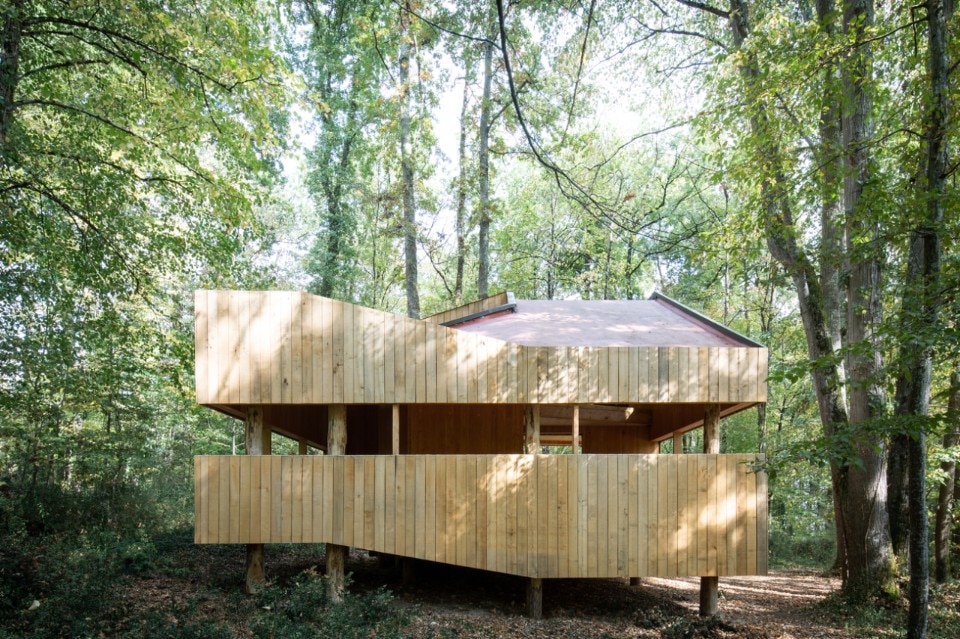 The architects propose a solid, compact volume excavated from terraces and suspended on acacia wood pilotis. Inclined floors, flights of stairs, ribbon windows and double heights could recall the aesthetics of a modernist concrete villa if it were not for the absolute protagonism of wood and and the flexibility of use to which this architecture lends itself: holiday home, observatory home, home for a couple..
From the outside, the subtractions of volumes create new spatial opportunities: on the ground floor, a covered terrace that invites you in, while on the upper floor an elevated patio with a privileged view of the forest. Inside, the central core of the services is enveloped by the spaces of the house, which unfold on different planking levels, generating different points of view of the landscape and recreating a complex spatial topography.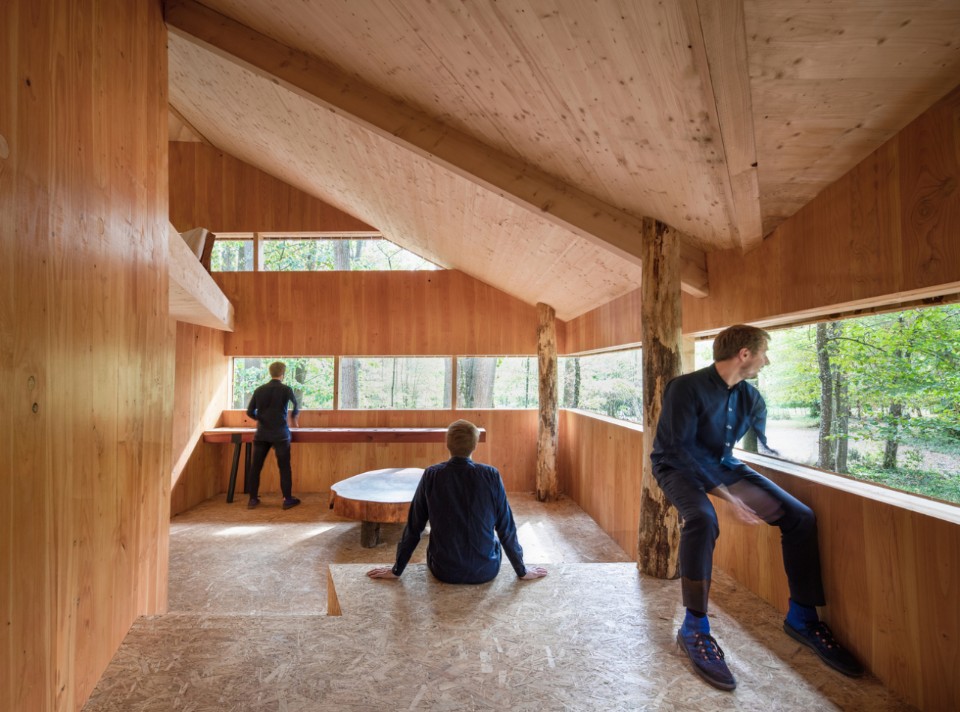 The construction wood comes from the same wood of the Castle and has been digitally cut in local carpentry workshops, allowing for quick assembly on site. Acacia poles and chestnut trunks are used for the structure, CLT for the outer shell.
The colour of the facade will naturally change over time to come closer to the forest tones, while in the smooth interior, the rough logs recall the natural origin of the material and takes the forest into the house.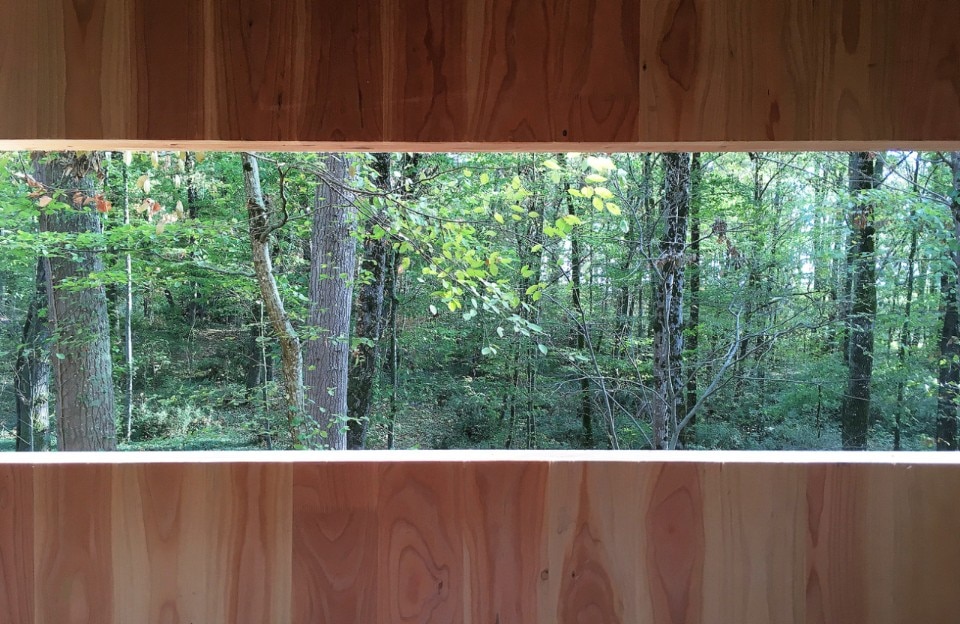 Project:

A 100% wooden house

Program:

individuel housing, experimentation pavilion

Architects:

LOCAL (Matthieu Boustany, Benoist Desfonds) + Peeraya Suphasidh Studio

Local Architect:

Isabelle Poulain Architecte

Area:

55 sqm

Location:

Château de la Bourdaisière, Montlouis-sur-Loire, France