British sculptor Peter Randall-Page works with stone to create huge grooved objects bulging with ridges, folds and grooves that seem simultaneously organic and geological.
On the border between the rural landscape of Devon and the steep, wooded Teign Valley in Dartmoor, the artist has chosen a disused barn as a privileged place to house all the facets of his work: an archive, a studio and a private gallery.
His son, the architect Thomas Randall-Page, is responsible for the transformation of the barn and the builders are the craftsmen the artist usually works with.
The project thus stems from an intimate understanding and interpretation of the artist's work and a slow process of study, design and construction that lasted nine years. "Our luxury is the time we spent talking, thinking and drawing," says Thomas.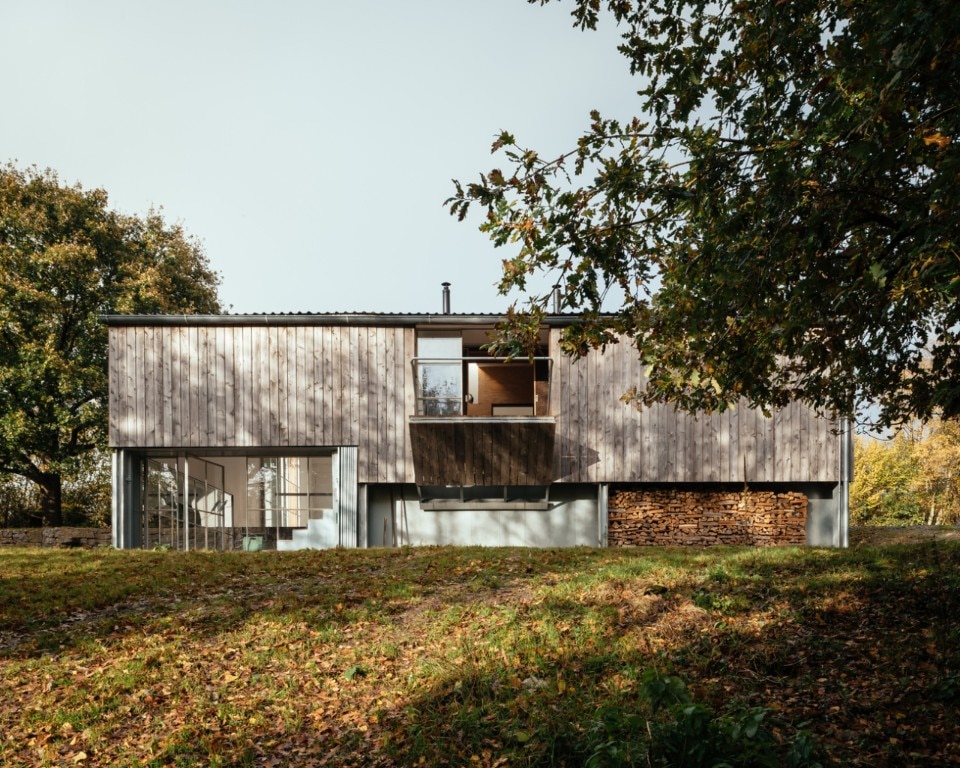 Wherever possible, elements of the barn have been preserved, starting with the main wooden structure and the roof. The outer surface, made of vertical cedar planks interspersed with galvanised steel sliding doors, makes the barn a sealed box that retains the character of its agricultural origins. The surprise is all on the inside: when the shed is opened, the artist's world is revealed. It is then that the boundaries between inside and outside become blurred and Peter's sculptures become an integral part of the landscape.
"I wanted the experience of arrival to be a slow reveal with levels and apertures unfolding as one moves around the space." says Peter Randall-Page.
The shed is cut by a stone retaining wall that organizes the space into two levels. Inside, an independent "creature" stands on stone plinths and wooden legs to house the artist's private studio called the Winter Studio. A mantle of cork wraps this volume from the outside, while a wooden skin covers it on the inside. This room suspended in the room, the heart of the project, is heated by a stove on the floor, a metaphor for a fireplace.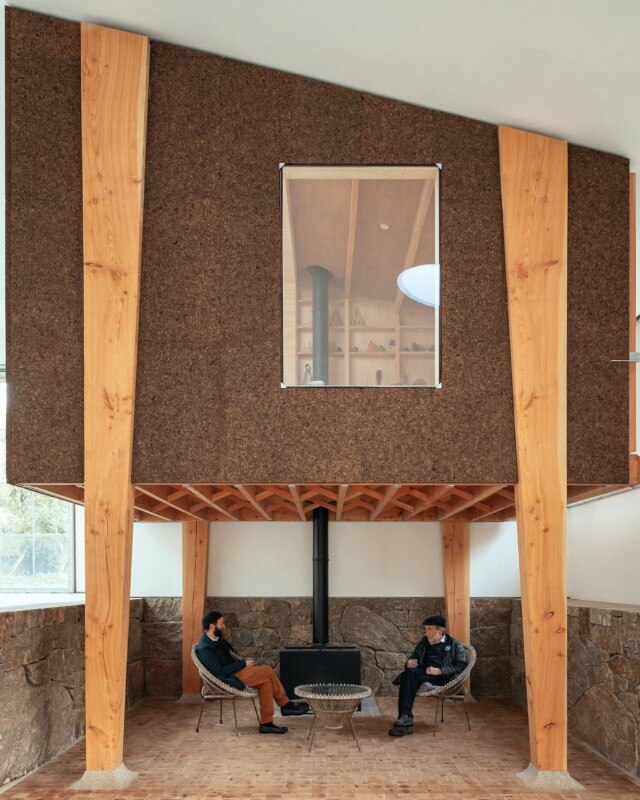 Along the north wall is the archive, conceived as a linear strip and insulated by a dehumidification system. A light balcony to the south, which seamlessly disappears into the façade, offers a view of the valley through the foliage.
Dartmoor granite from Blackingstone Quarry, now fallen in disuse, together with cedar, Douglas fir and oak timber give the building a strong relationship to its surroundings. Equally natural is the effect offered by the interior details, which speak of how different materials can co-exist and meet to create beauty.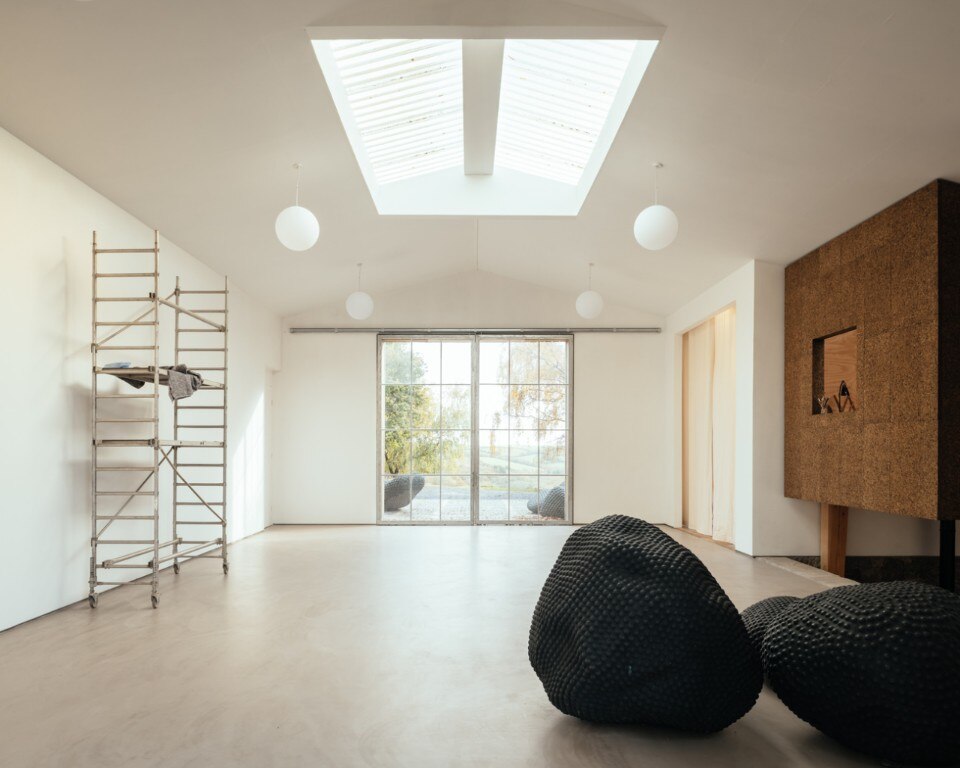 Project:

Art BArn

Architect:

Thomas Randall-Page

Structural engineer:

Spencer House

Superficie:

240 sqm

Location:

Devon Countryside