Garden House is a small experimental dwelling placed in a clearing near Western Port Bay, Australia. Located in the territory of the Australian Aboriginal people Boon Wurrung, the project by Baracco+Wright Architects is an active part of the regeneration of the site's ecosystem.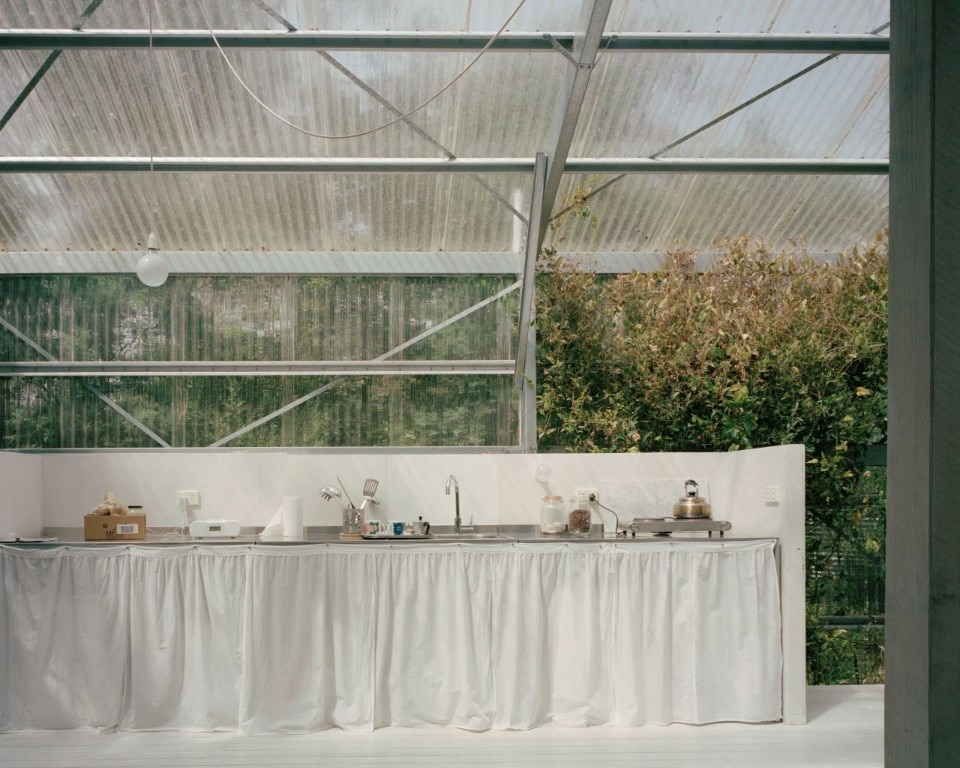 The house, strongly connected to the surrounding greenery and nature, is designed in order to let plants grow inside, without confining them to the closed space. The studio reinterprets traditional architectural elements and uses sheets of transparent polycarbonate – characterized on both sides by several layers of vegetation – to delimit the structure instead of the classic walls.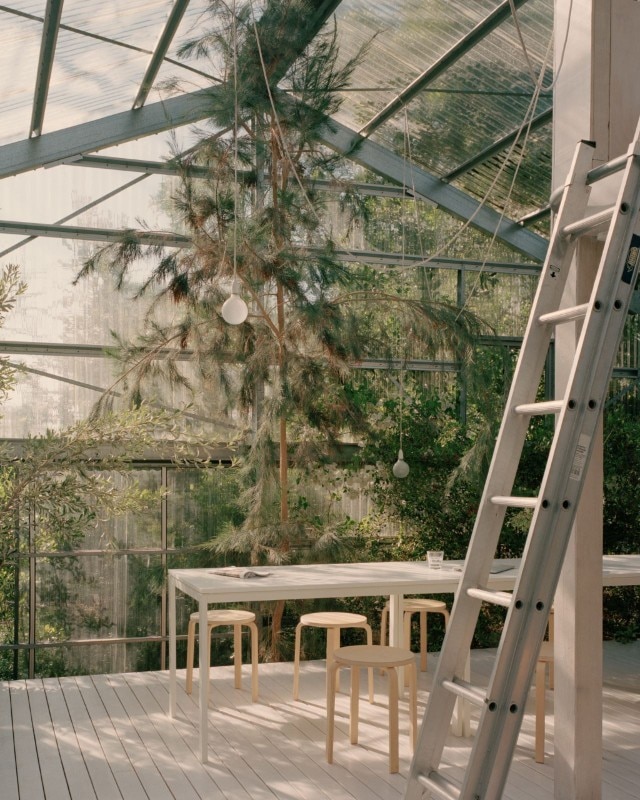 The windows, which are missing, are replaced by large openings, sliding doors and perimeter panels, that allow plenty of light to enter thanks to their transparency. The steel structure houses a raised wooden platform, a living space, a garden of spontaneous vegetation and a mezzanine for the sleeping area.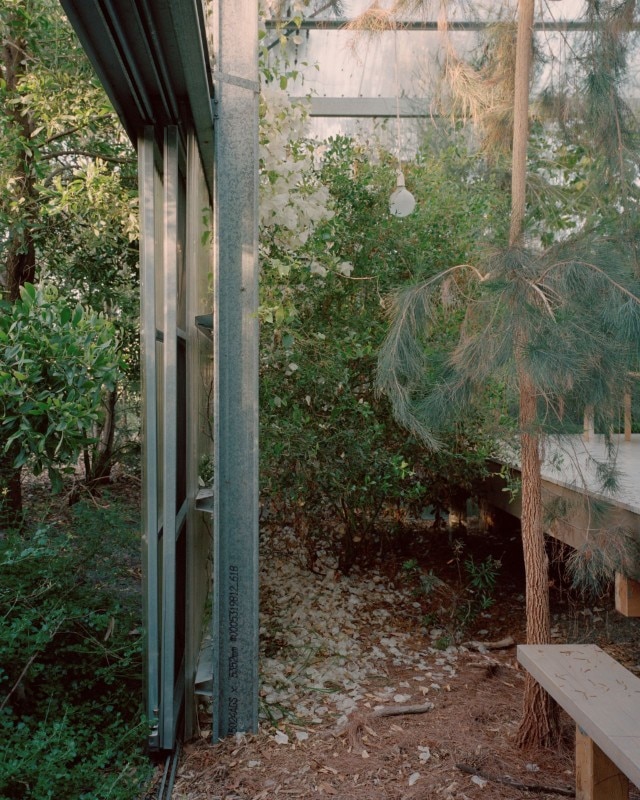 The house is suspended from the ground to allow the flow of water and thus have a minimal impact on the territory and its natural processes. Only the small area of the bathrooms touches the ground, while the rest allows plant species to proliferate inside: a system that helps the regeneration of the ecosystem and becomes part of it. 
Project:

Garden House

Location:

Western Port, Victoria, Australia

Program:

Private house

Architects:

Baracco+Wright Architects

Design team:

Louise Wright, Mauro Baracco, Catherine Horwill

Structural engineering:

Dale Simpson, Perrett Simpson

Site supervision:

Louise Wright

Other consultants:

Hastings Sheds

Client:

Frank Wright

Cost:

31,785 euros

Area of the site:

1,300 sqm

Built area:

44.5 sqm

Completion:

2013