This project by graal architecture explores the topics of thresholds, boundaries, paths and the connection between indoor and outdoor. It is an extension of a school refectory in Sartrouville, France, located in a modern building without any special features or qualities. The extension enlarges the ground floor spaces towards the south and creates a connection with the school's large enclosed garden, including playgrounds, green spaces and a small treed area.
The French architects' gesture is bold: a brick wall, parallel to the existing facade, is a new scenography which does not correspond exactly to the rear volume. This is a sign that has its own independent force.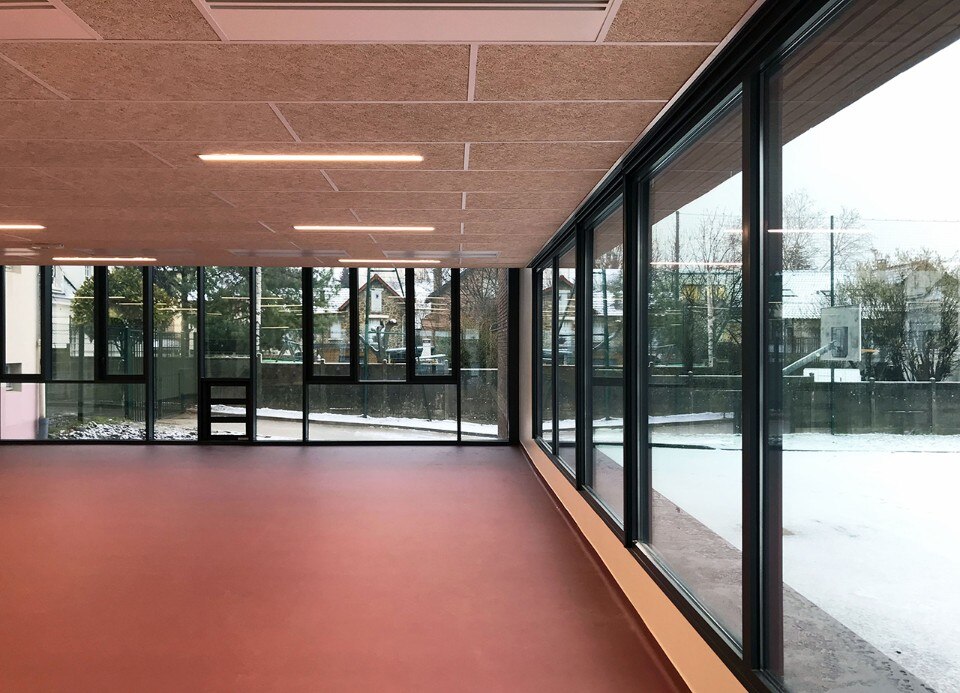 The brick envelope is simple, economical, durable and high-performance. The sides of the new extension are completely glazed to further emphasise the main architectural gesture and provide plenty of light for the large refectory spaces.
This intervention demonstrates that with a few (but effective) elements it is possible to change the orientation, layout and character of a place. This austere intervention reminds us of the approach of another French studio, Lacaton & Vassal, which has been working on existing buildings for years and demonstrates that it is possible to do a lot with little, intelligence and sensitivity. Both studios work to restore quality and meaning to the built heritage that we often consider banal and marginal, but which retains its dignity and great potential.
Progetto:

Student refectory in Sartrouville

Location:

Sartrouville, France

Architect:

graal architecture

Structural engineering:

SG Structural modeling

Installations:

Sunsquare

Area:

300 sqm

Completion:

2020