In Amsterdam over 100 residents have moved to live on the water in a new floating neighbourhood called Schoonschip. Based on the urban plan by Space&Matter, the new floating village is an energy self-sufficient urban ecosystem in the fabric of the city.
A jetty connects the 46 dwellings to each other and to the quay. On the upper surface, the pier acts as social connector where people meet and move around, whereas the pier below is a functional and sustainable connector crossed by channels of energy, water and waste.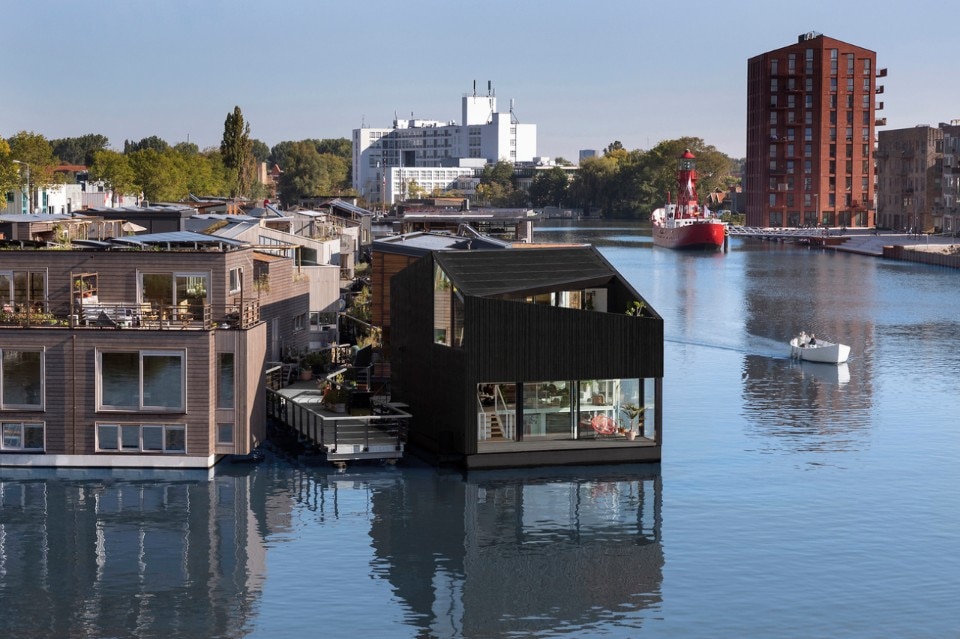 Each "piece" of the floating village, which can be dismantled and reversed, is an independent living unit that maintains its own identity and character within a single ecological system. The building designed by local studio i29 architects is a pure volume marked by irregular faces and alternating opaque and glass surfaces which open up to the water towards the canal, whereas they guarantee privacy towards the neighbouring homes by maintaining more closed fronts.
The Floating Home exterior design, modelled through a double-pitched roof, a cut-away roof terrace and a loggia over the water, is the result of a space extensional study within the interior and vice versa.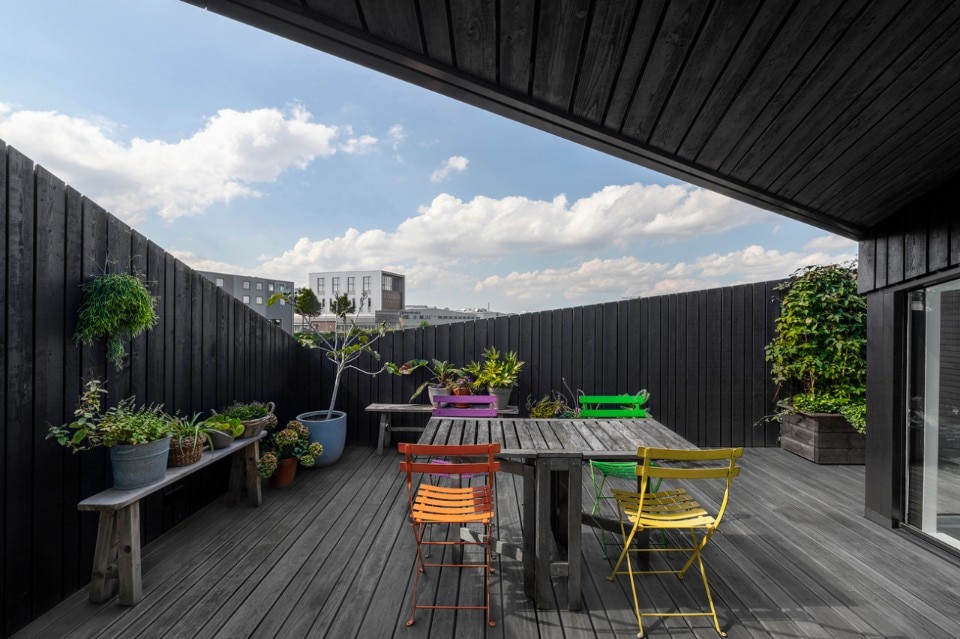 The large glass surfaces create a continuous exchange between the white and luminous interior of the house and its exterior, made of dark wooden slats, in a dense, vibrant contrast.
From a spatial point of view, the design of the interior is resolved in its section; three staggered levels maintain an open, direct connection with the triple-height atrium. Water remains the unmovable scene, appearing and disappearing as we move around the home.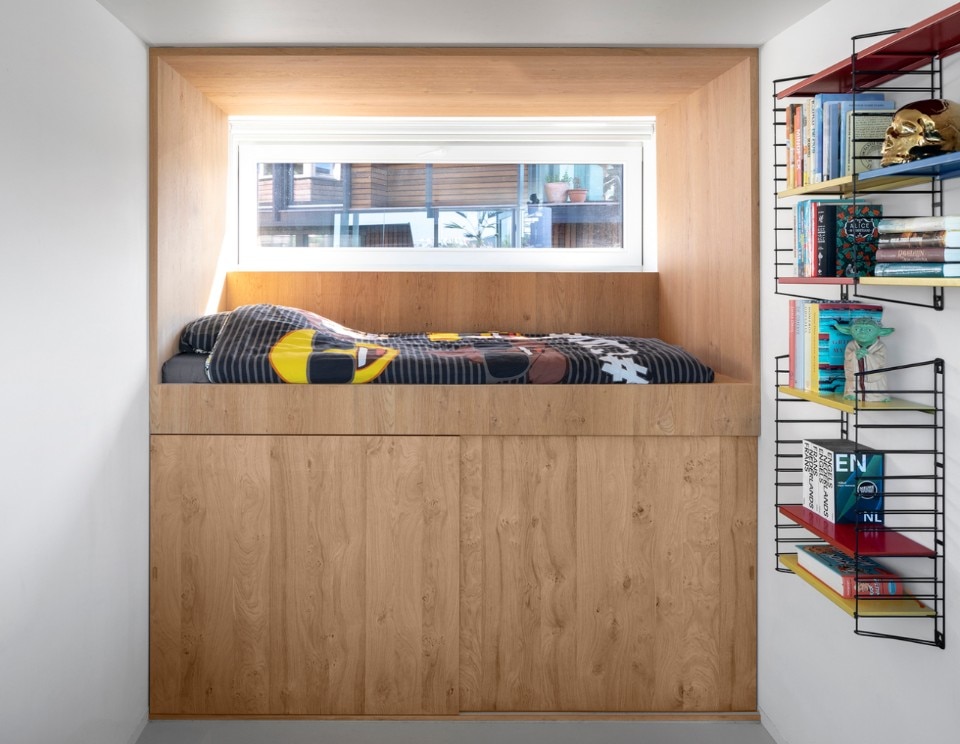 Project:

Floating Home

Program:

Single family house

Location:

Amsterdam

Architect:

i29 architects

Completion:

2020

Urban Planning:

Space & Matter