Situated on the picturesque coast of Kent in Deal and built by Henry VIII as an artillery fort in 1540, Walmer Castle has been the scene of key events in British history.
Adam Richards Architects were called for a broader strategy of regeneration of the historic grounds of the castle. In addition to reactivating and reconnecting a wildflower garden known as the Paddock and the former gypsum quarry called the Glen, which nature over time had made inaccessible, the architects also designed new welcome facilities: a multifunctional educational centre and a cafeteria.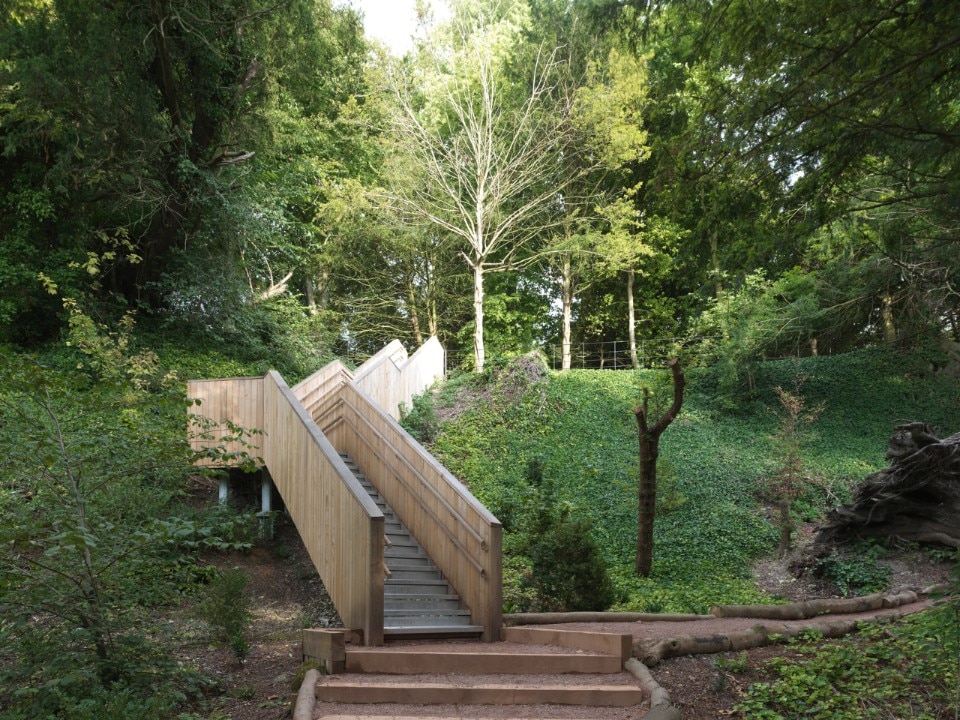 The new architectures have been designed as a sequence of interventions on the site of the ancient boundary wall of the castle garden. The language used is contemporary, but respectful of the historical setting, in the choice of materials and attention to detail. 
The cafeteria is a large repurposed glass greenhouse which rests on a red brick plinth, overlooking the garden, like the existing 18th and 19th century outbuildings. The adjoining service spaces are instead wrapped in a galvanized sheet metal skin.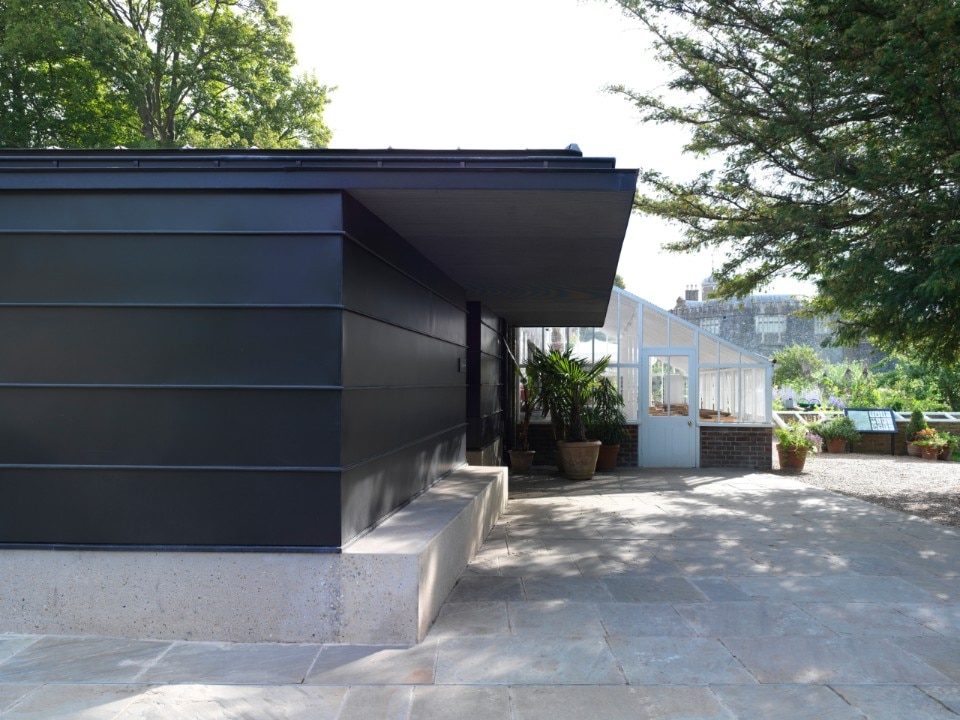 The new learning space is a single-storey brick building, which references the site's garden wall, and is covered by a galvanized sheet metal roof. A skylight in the roof lets in a zenithal beam of light that gives a museum-like atmosphere to the environment. The volume is grafted onto a sandblasted concrete base like rough concrete character of many 20th century sea defences. The unstable material of the sand is transformed into the structural base of the new buildings, which in turn is conceived as a seating area. An expansive feature window on the south elevation takes the form of a five-pointed Tudor arch and frames a view of the picturesque garden.

"Conceived as a vitrine, it establishes a critical distance between the viewer and the landscape, highlighting the visitor's role as a participant in the construction of meaning." says Adam Richards.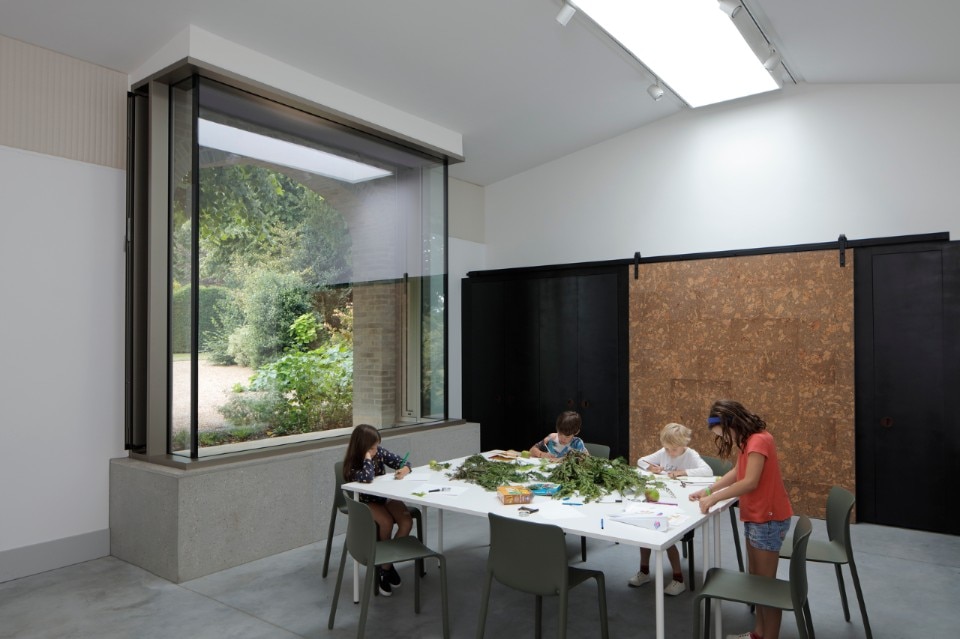 Project:

New Learning Centre and Cafeteria at Walmer Castle

Architects:

Adam Richards Architects

Area:

170 sqm

Location:

Walmer Castle, Kent

Landscape Designer:

LUC

Client:

English Heritage e il National Lottery Heritage Fund

Completion:

2019