The addition of external insulation coatings to existing buildings is certainly one of the little dramas of contemporary construction industry. In fact, most of the times the metaphor of the item of clothing is taken literally. This results in the proliferation of upholstered façades, where old window frames and ledges, string courses and decorations barely surfaces. They are incorporated by the new layer, which is performing in terms of energy saving as it is visually unpleasant.
In Ivrea, Piedmont, studio Archisbang gets the opportunity (and certainly the budget) to adopt a radically different approach to the topic of renovation and retrofitting. While operating on a residential complex from the 1960s, an ordinary one with no outstanding qualities, they focus in the first place on a process of substraction. The building is reduced to its structure, and from the latter it evolves into a straightforwardly contemporary work.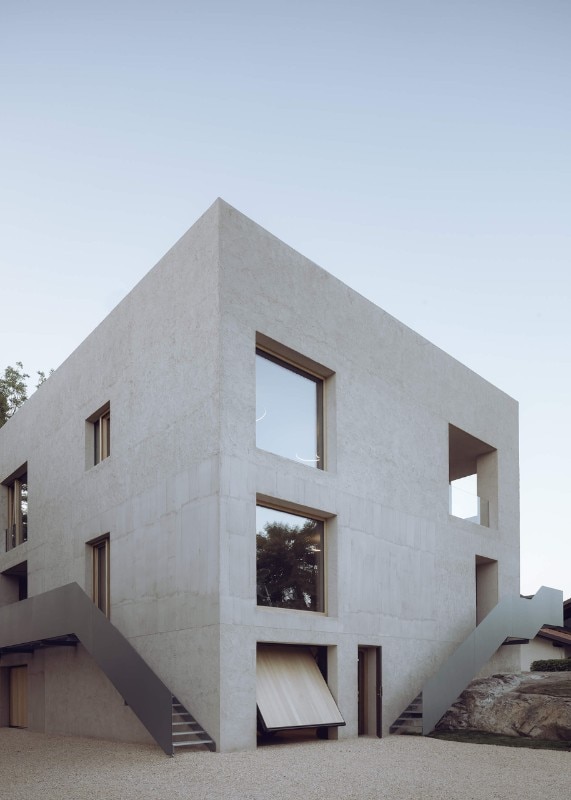 The overall thickening of bearing elements and partitions is not suffered as an inevitable outcome, but rather it is intentionally emphasized as a linguistic feature in its own right. In the words of its designers, "the massive presence of the building, due to structural reinforcement and insulation, gives it a fortress like appearance". As a result, the complex stands on its rugged site as a compact concrete volume, where the simplified voids of windows and loggia are carved.
It hosts three units, three contemporary houses which are at the same time independent and interdependent. The main residence is on the second floor, while on the first level two micro-apartments share their living area, whose threshold can be negotiated thanks to a 180-degree rotating wooden panel. External stairs allow an independent access to each dwelling, but they also lead to the shared roof terrace, which is an elevated patio, provided with a little pool and overlooking the surrounding forest.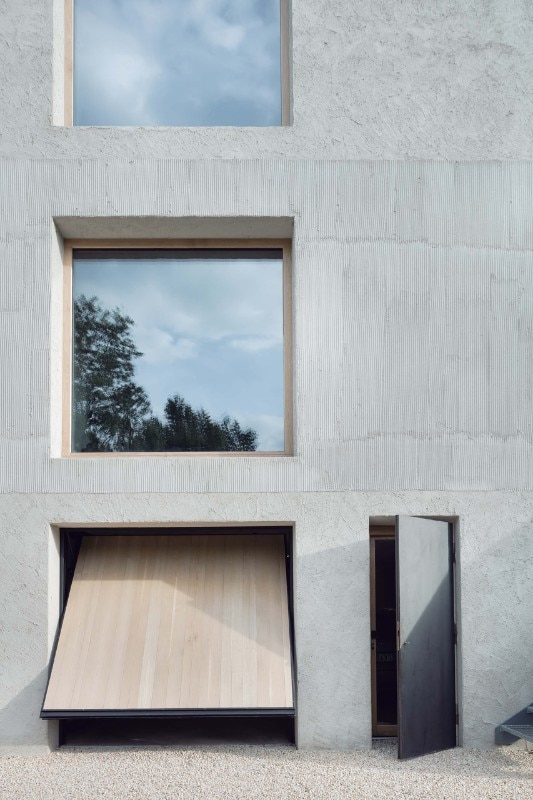 Project:

GNR_Il Generale

Program:

residential building

Architects:

Studio Archisbang

Partners Studio Archisbang:

Silvia Minutolo, Marco Giai Via, Alberto Perino

Structures:

Marco Cuccureddu

Client:

private

Area:

450 sqm

Completion:

2019