"Can regulations define architecture or, on the contrary, it's architecture which can define urban standards?". This is the question raised by Pietro Ferrario and Francesco Enea Castellanza, the founders of OASI Architects, who recently completed the renovation of a single-family house in Segrate, in the residential outskirts of Milano.
Commissioned for his family by the same contractor who built it, the projet is in all respects the ironic transcription, more than the actual redefinition, of the building code. The first floor, which was realized illegally in the 1990, is "cropped" following precisely the arcs of the circles marking the distances from adjacent houses. The legal geometry automatically transforms into the built volumes.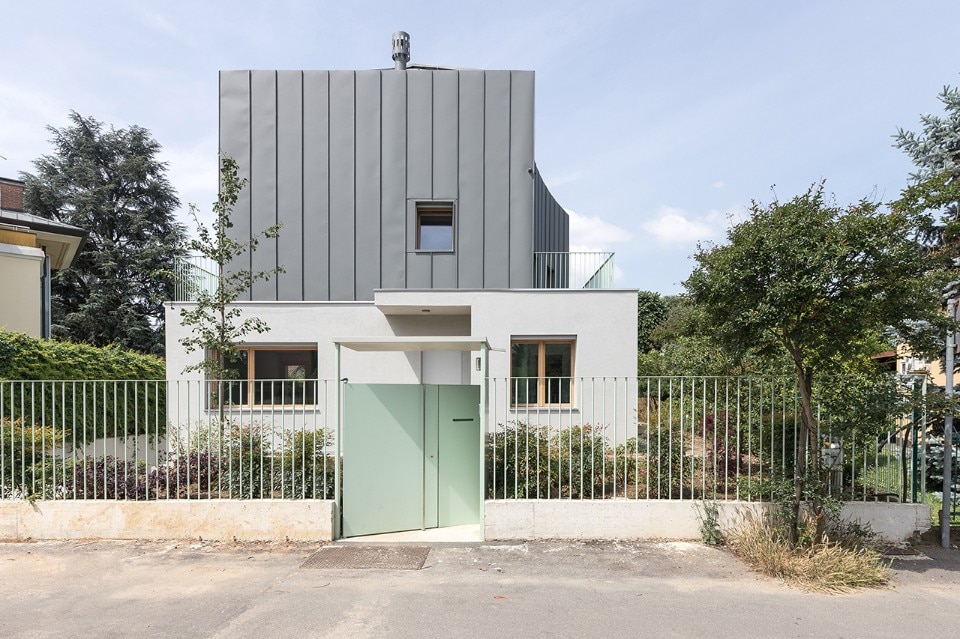 The experiment is carried out successfully as the outcome is complex and yet well handled. The house shows an atypical silhouette, which allows to carve equally unexpected spaces: a terrace on the first floor, an elevated patio on the second level, and most of all a fully glazed porch on the ground floor, functioning as a threshold in three dimensions which links the living area and the open air pool.
Following the FGN House, their first single-family house completed in 2018 in Fagnano Olona, OASI Architects realize yet another fragment of quality in the suburbs of Lombardy. The single-family house in Segrate is an architecture that cannot challenge the urban morphology that it stems from; at the same time, it manages to brilliantly overturn its most obvious consequences in terms of volumes and aesthetics.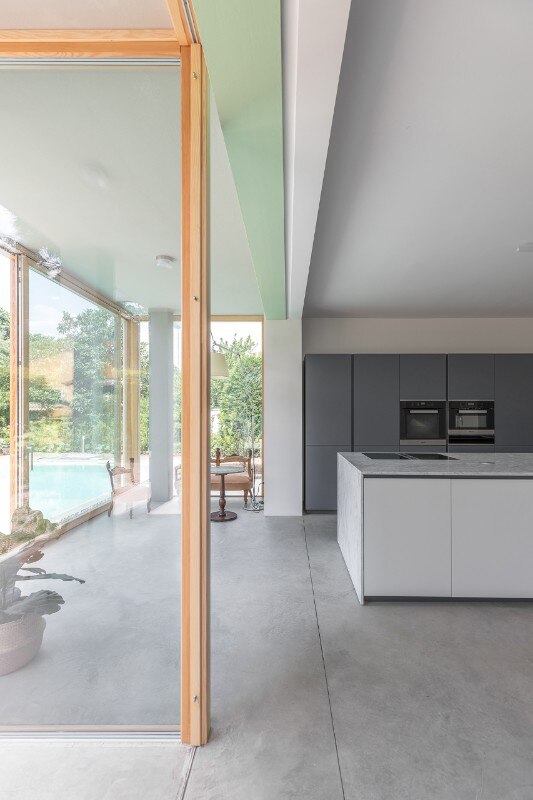 Project:

single-family house

Location:

Segrate, Italy

Architects:

OASI Architects

Partners OASI Architects:

Pietro Ferrario, Francesco Enea Castellanza

Design team:

Laura Cavelli, Riccardo Scarvaci, Celia Cardona Cava

Gross built area:

280 sqm

Completion:

2020