Portuguese studio rar.studio completes the renovation of a 20th century building in Lisbon. Located in the district of Anjos, along one of the typical sloping streets of the city, Manchester Building is distributed on five levels and includes a total of ten apartments.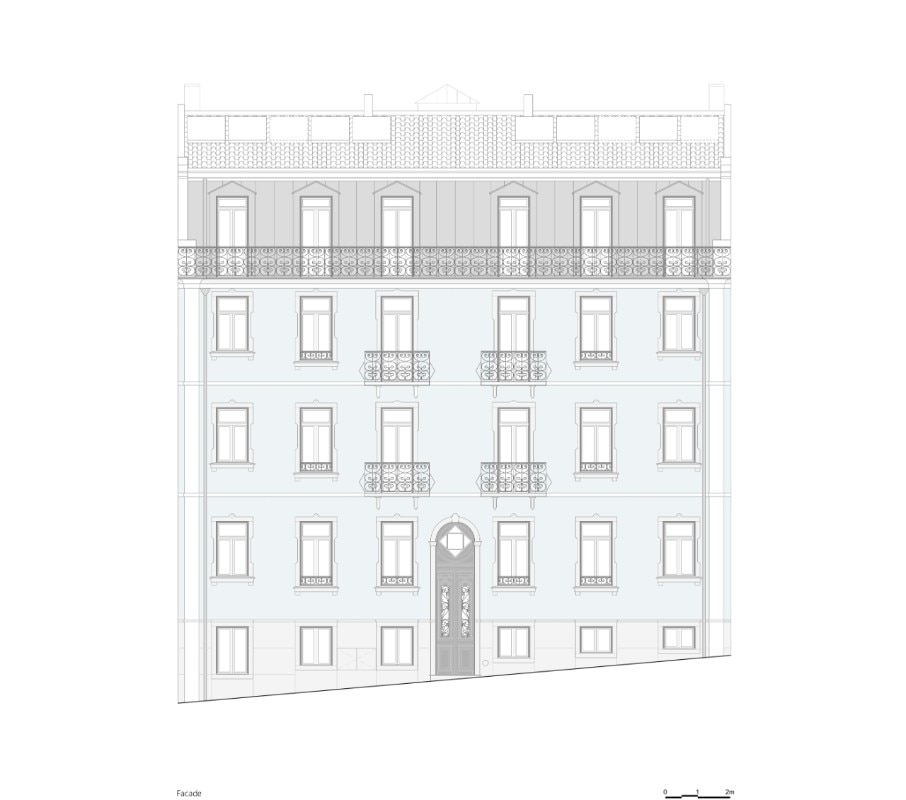 Its prior state of deterioration, despite the fact that three of the spaces were inhabited, led to a process of renovation from a structural and plant engineering point of view to ensure energy efficiency and comfort. The facade and the stairwell have been renovated; the entrance, patio and circulation areas on the ground floor, now defined by a light environment covered with pink stone and tiles, have been redesigned.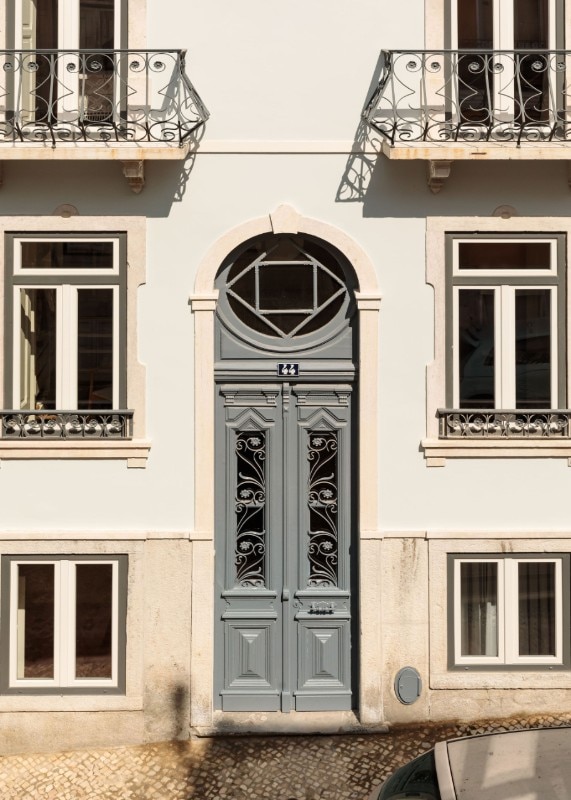 Rar studio has then enlarged the spaces of the balconies providing an additional entrance to the apartments and access to the rear patio.  Roof was rebuilt and an elevator was added on the back facade.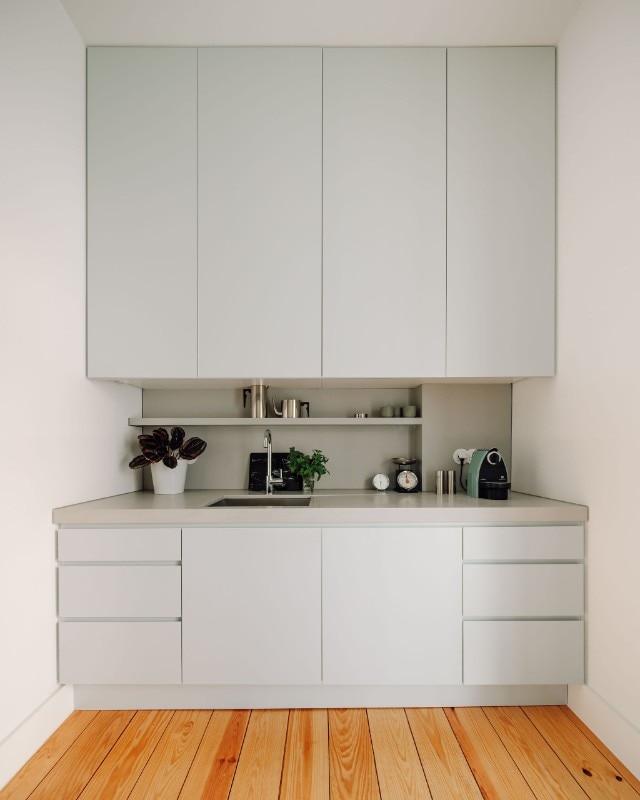 Inside the apartments follow the same, new organization: the space is developed around a central block enclosing the bathroom, arranging on one side living area and kitchen, on the other sleeping area with bedrooms, studio and walk-in closet. Used for the floor of the hallways, parquet also emerges in private spaces, joining the neutral tones of the rooms – the white walls and pastel colors of the kitchens – while some original elements, such as doors and ceiling decorations, have been preserved.
Project:

Manchester Building

Location:

Lisbon, Portugal

Program:

Residential building

Architects:

Rita Aguiar Rodrigues - rar.studio

Project leaders:

Inês Chambel Borges, Mariana Simões

Collaborators:

Francisco Costa, Marta Morais Miranda, Samuele D'Eramo, Tali Liberman

Engineering:

CPX – Consultoria e Projectos

Contractor:

RVI – Recuperação e Valorização de Imóveis, Lda.

Area:

1,100 sqm

Completion:

2020