With the temporary installation Bridge Sprout, the Japanese studio Atelier Bow-Wow aims to create new bridges between urban and natural landscapes, and between different ages. The bridge we are talking about here is symbolic and is located along the bank of the river Isar in the centre of Munich.
Japanese architects start from the commercial history of the city, which until the 19th century used the river to transport goods. The wooden structure reinterprets that of rafts used to move products from the mountains, from all over Europe and even from distant Eastern countries.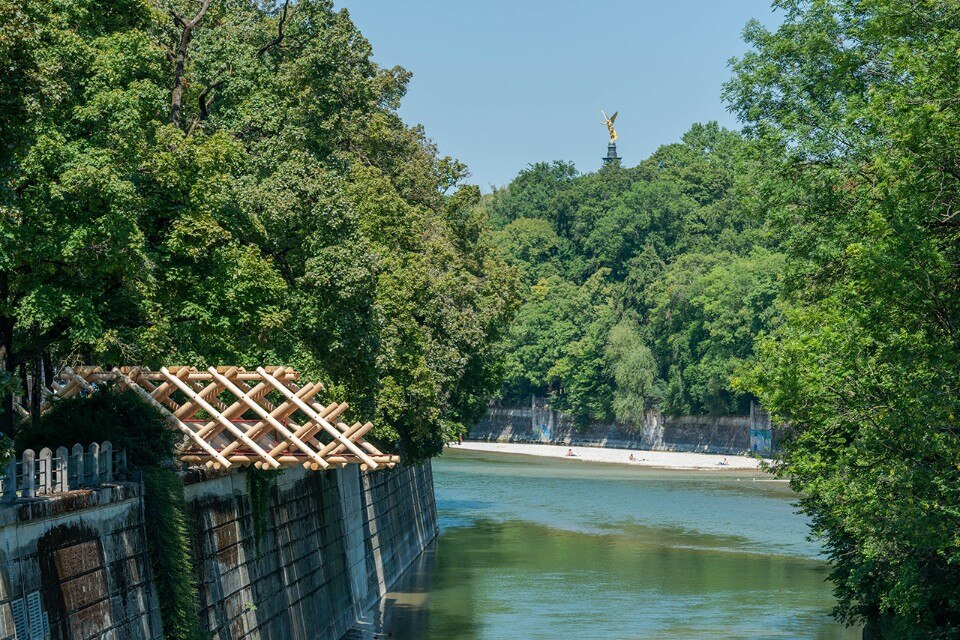 "The project creates a strong visual connection with the small platform on the other side of the river [in the Museumsinsel, a small island in the river Isar, ed] generating a unique relationship between nature, culture and architecture. It re-interprets the spaces of the engawa, the porticoes surrounding the Japanese houses dedicated to contemplation of nature. Bridge Sprout is a perfect expression of the concept of behaviorology developed by Atelier Bow-Wow: it is a place to act differently. It is not designed for mass tourism, but to gather in small groups and have an intimate experience of nature", said Hannes Rössler, director of the local studio Hannes Rössler Architekturbüro, who worked on the development of the project.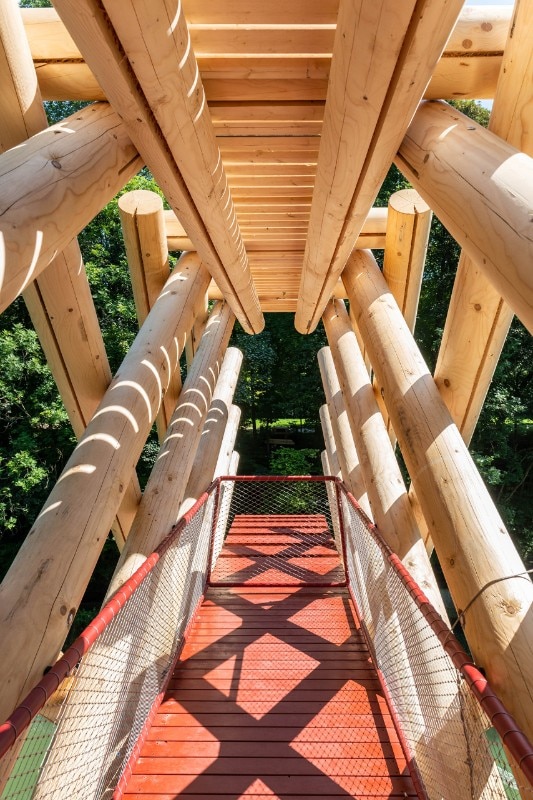 The installation stands out for its vernacular architectural language, with a wooden mesh cage. "The construction material of the bridge is the wood used classically for rafts. Between the beams there seems to be no contact surfaces, but they are joined by plates and bolts hidden in their profile. No foundations have been made, so as not to damage the site with an intervention that lasts only two years. Hidden under the ramp is a concrete counterweight that balances the cantilever," says Rössler.

Project:

Bridge Sprout

Architect:

Atelier Bow-Wow

Typology:

temporary installation

Commissioned by:

Department of Arts and Culture, City of Munich

Local architect:

Hannes Rössler Architekturbüro

Carpentry:

Holzbau Schmid

Duration:

July 2020 until the end of 2021