The restoration of the municipal library in Cervarese Santa Croce, in the province of Padua, Italy, has been completed by Studio Tommasi. The library, standing in a village at the foot of the Euganean Hills, is the result of a continuous architectural transformation that occurred over the years: once Church of San Michele Arcangelo, the structure probably dates back to the Longobard period ranging from the sixth to the eighth century.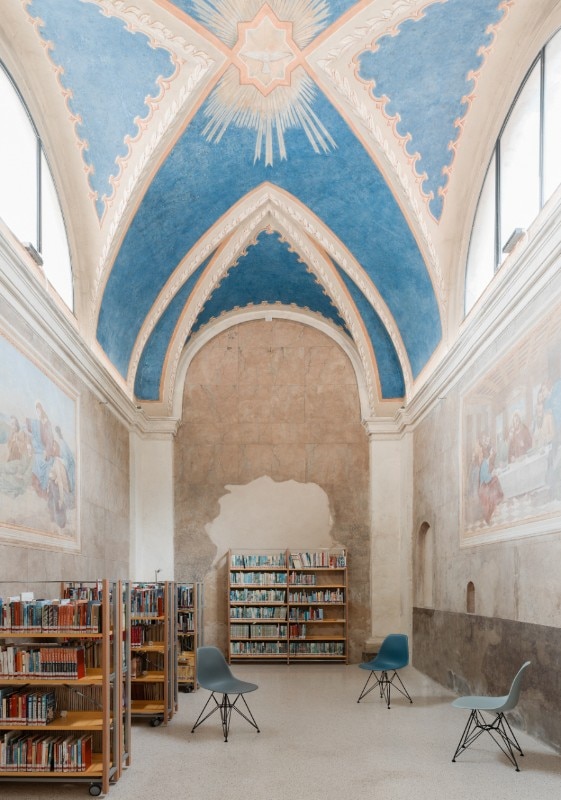 In 1953 the church became a school and its original layout was completely transformed with the creation of an attic, masonry for the classrooms and the insertion of a staircase. When at the end of the 80's the building turned into a municipal library, a new intervention for the facade and the structure was necessary, with the aim to make the place suitable for the new functions and recover the old nave and presbytery.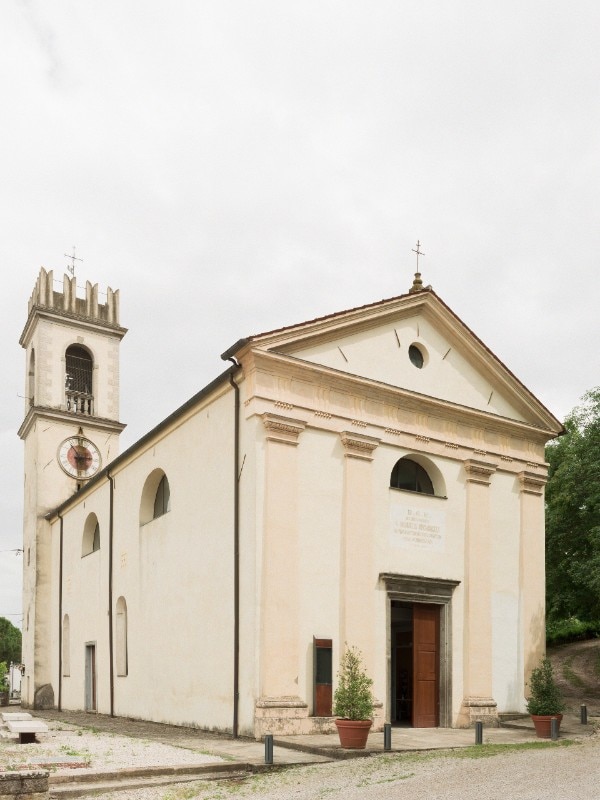 The restoration by Studio Tommasi, which began in 2003 and lasted 15 years, saw in the first phase an intervention on the envelope to restore the original openings and remake the plasters, as well as to remove the old internal staircase. The second phase, from 2007 to 2018, included the dismantling of the wall on the ground floor: in its place, a metal structure of columns and beams enhancing the space of the former church and bringing out the original elements, was inserted.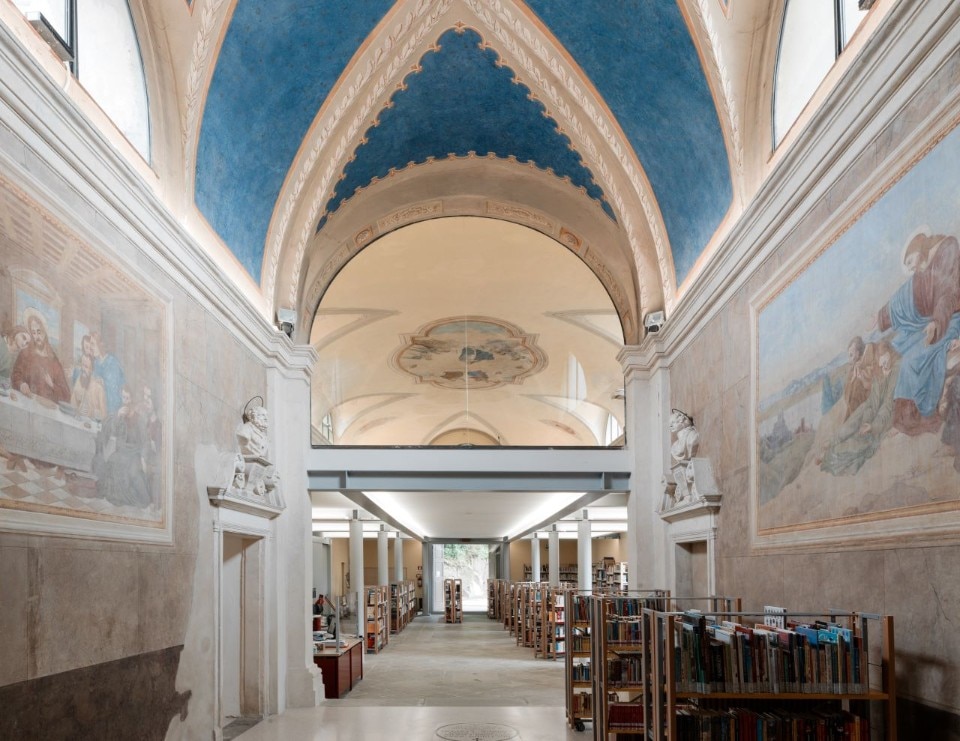 On the ground floor, in addition to the library, there is a music room, a meeting room and an archive located near the bell tower. Slabs of trachyte have been used to replace the missing elements, looking for a visual uniformity.
Project:

Municipal Library in Cervarese Santa Croce

Location:

Cervarese Santa Croce, Padua, Veneto, Italy

Program:

library, music room, meeting room, archive

Architects:

Studio di Achitettura e Restauro Tommasi

Completion:

2018 (first phase of restoration 2003 – 2005, second phase of restoration 2007–2018)