The school complex of Lugrin, a small French commune on the border with Switzerland overlooking Lake Geneva, has been extended by ateliers O-S architectes. The building, located in the centre of the village on a terraced ground on the foothills of the Alps, had already undergone three renovations so far: the latest intervention saw the addition of a block for school functions – three elementary classes, an art workshop, a canteen, common areas and a courtyard – inspired by local barns.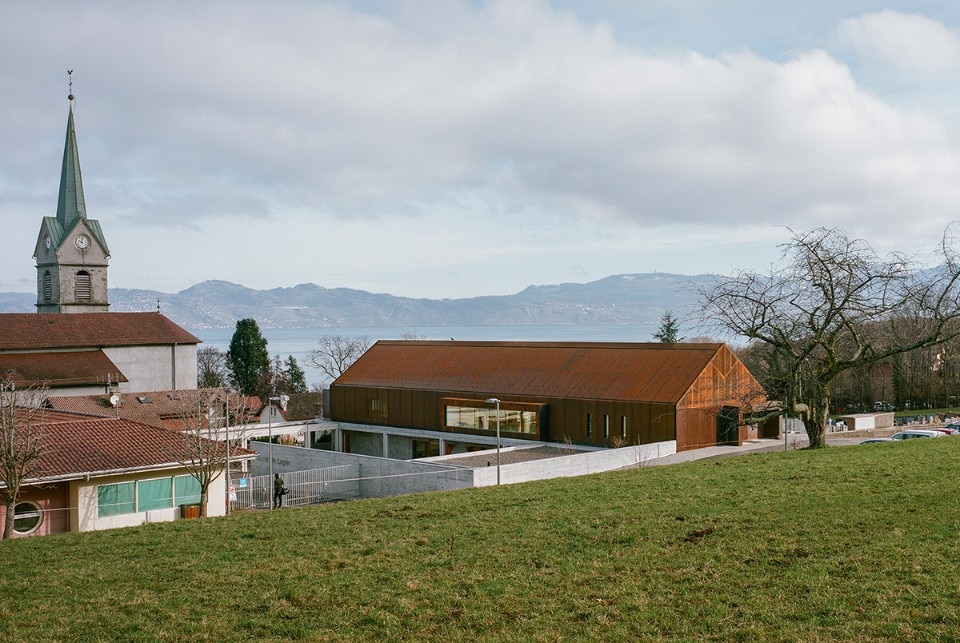 The new two-storey volume is modelled on the natural slopes of the terrain and is therefore accessible from the road from both level 0 and level 1. The existing structure, where an elementary school, kindergarten and extra-curricular spaces are located, is connected to the new block by a concrete portico, which serves as a passage and at the same time as additional outdoor area for playing and socializing.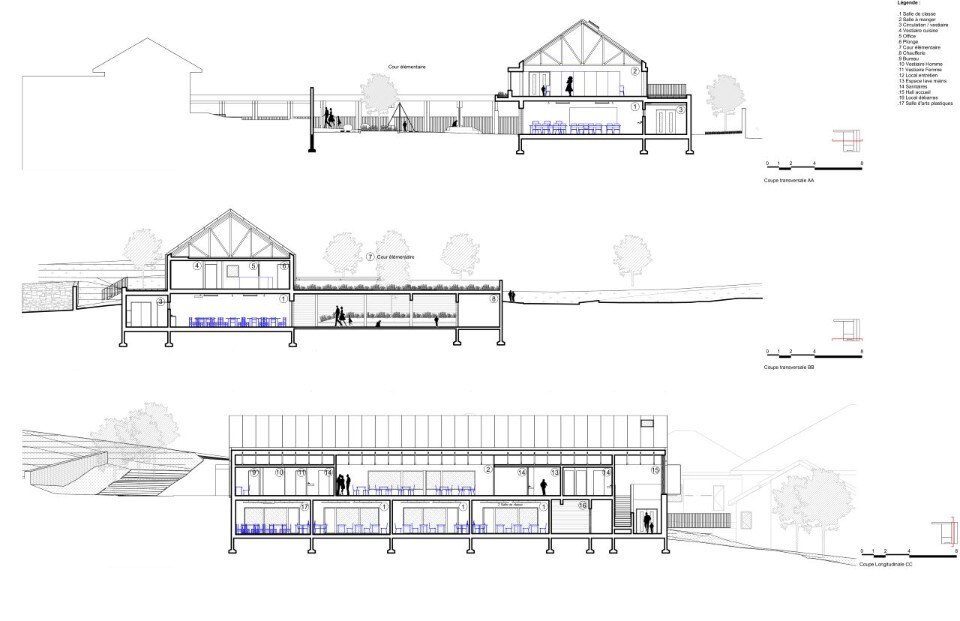 The new project is characterized by two claddings, adapting chromatically to the buildings of the village: the Corten steel of the first floor rests on the concrete base of the ground floor. Wood is used for the window frames and beams on the first floor.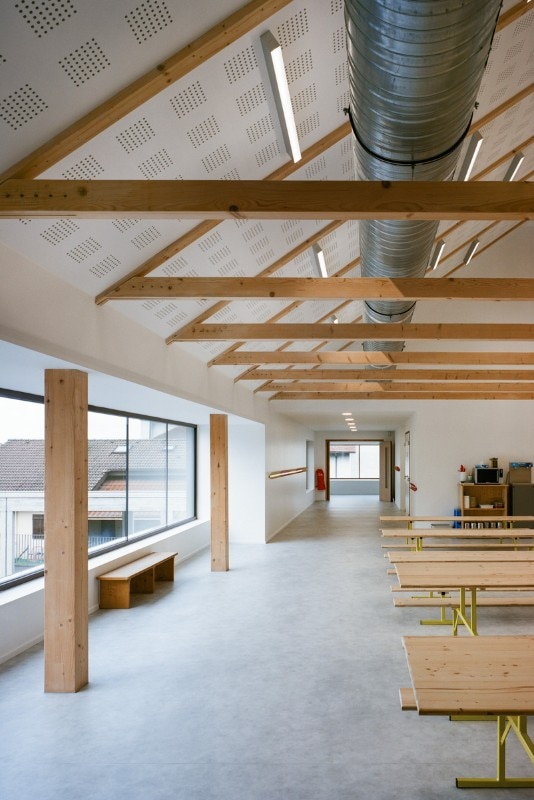 The new addition to the Lugrin complex is strongly linked to the local heritage as it is inspired by the shape of the barn, as can be seen from the parallelepiped volume and the double-pitched roof. On the first floor, the north and west facades contain jutting Corten elements where large windows opened onto the landscape are enclosed.
Project:

Extension des équipements scolaires de Lugrin

Location:

Lugrin, Auvergne-Rhône-Alpes region, France

Program:

3 elementary classes, art workshop, canteen, service rooms, outdoor spaces (playground, parking slots, surroundings)

Architects:

ateliers O-S architectes

Architect in charge:

Vincent Baur, Guillaume Colboc, Gaël Le Nouëne, Vincent Menuel, Yvanie Wilhelm

Consultant engineering:

EUCLID Structural & Services (engineer economie), Les architectes du paysage (landscape), Jean - Paul Lamoureux (acoustitian)

Client:

City of Lugrin

Budget:

1,630,000 € HT

Area:

1,300 sqm

Completamento:

2020