In the Palermo district, one of the liveliest and fastest transforming areas of Buenos Aires, Ana Smud and her studio have converted a small abandoned complex into a showroom and offices for a textile company.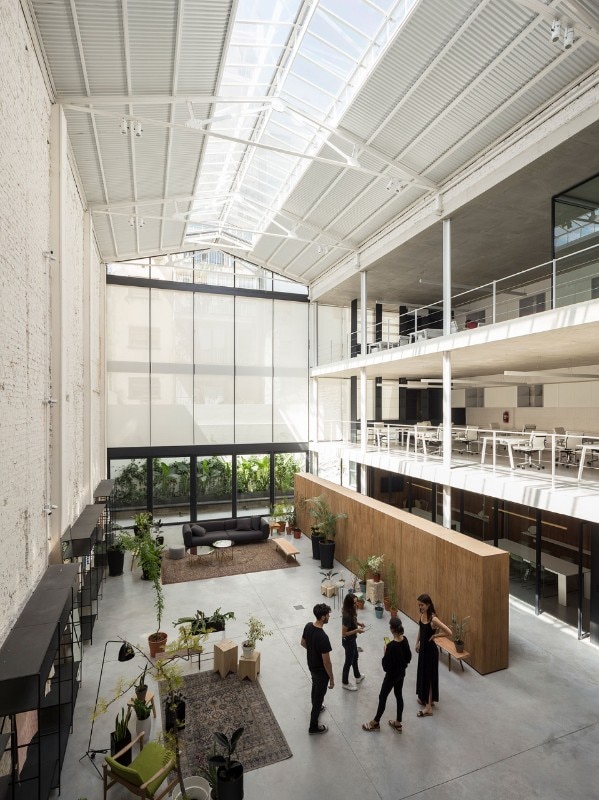 The complex consists of two primary nuclei: the first is a four-story building that was previously used as a residence and now contains the company's offices. This first nucleus has an "L" shaped plan, on which its extension rests. The latter, a light industrial structure, is a large, bright central void that houses the showroom.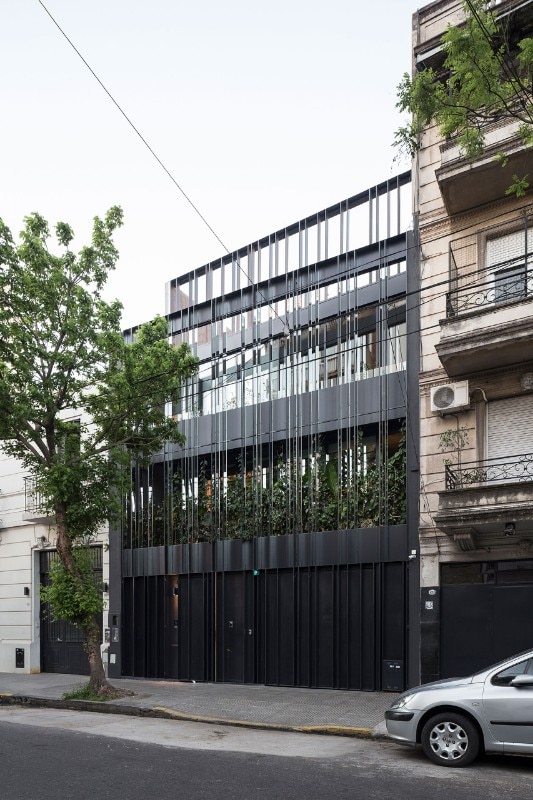 The facade on the street looks like a series of black metal diaphragms with a vertical pattern, some of them with mirror surfaces. This façade does not look like a flush façade but develops in-depth with voids and recesses that vary from floor to floor.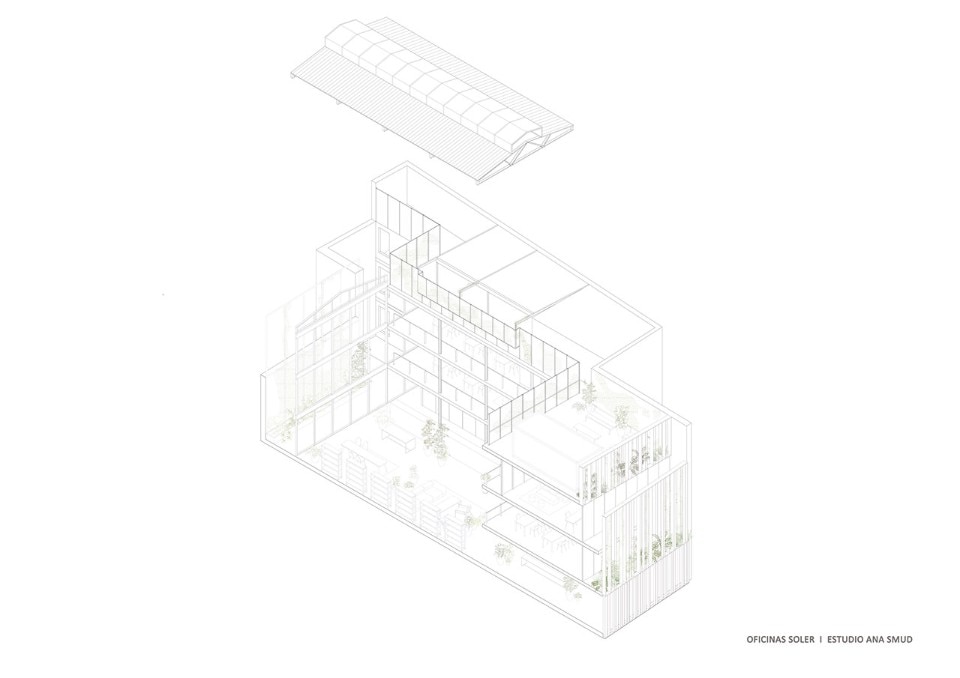 The entrance leads first to the reception area on one level, where the view opens up to the bright, full-height exhibition area. This room is dominated by white: from the painted brick walls to the cross-shaped steel pillars to the light concrete floors. Space culminates in an all-glass facade that gives access to the patio. Here, a continuous seating area is developed, which embankments a scenic backdrop of plants.
Project:

Oficinas textiles Soler

Location:

Palermo, Buenos Aires, Argentina

Architect:

Ana Smud

Completion:

2019