In the outskirts of an expanding Chinese city, a village is razed to the ground to make room for a high-density residential neighborhood, and for the busy four lanes street which borders it. Vector Architects design the Chanjiang Art Museum as a device which could offset the loss of the place's material memory, less by exhibiting its traces or representations, than by recalling the visual and spatial experiences which were possible in the old neighborhood.
Within the contemporary urban landscape, shaped by the housing blocks' uniform, steady, redundant grids, the museum's architecture is a composition of exceptions, of "unique pieces", which gather around a compact, square-plan block, carve it and modify it.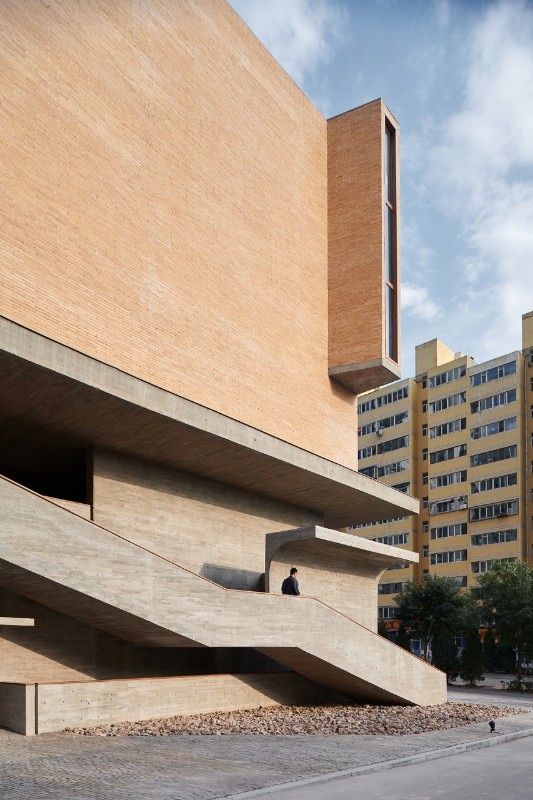 The volume is almost blind, and the barely visible chiaroscuro on his bricks and concrete surfaces contrasts with the ordinary sequences of full lights, dark shadows and reflective windows of the surrounding constructions.
Besides the servant spaces and the exhibition halls in the museum's interiors, clustering around a central courtyard, an alternative itinerary can be followed to cross the monolith. An open-air staircase leads to the terrace on the second floor and eventually to the elevated walkway reaching out to the adjacent block. This public path, irregular and enriched by several panoramic surprises, is a shortcut, or rather a suggestion for a dérive, which frees for a few minutes the passer-by from the alienating platitude of the streets' pattern.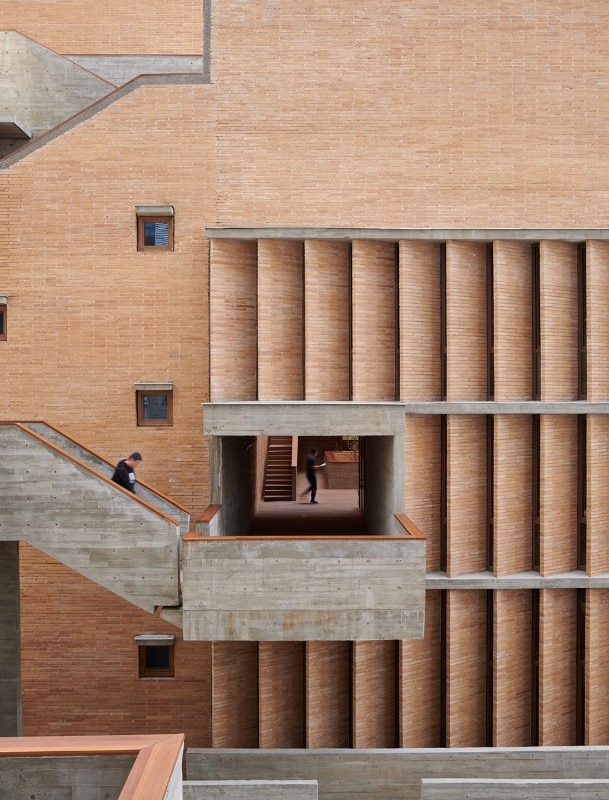 Project:

Chanjiang Art Museum

Program:

museum

Location:

Chanjiang, China

Architect:

Vector Architects

Design Principal:

Dong Gong

Project Architect:

Sun Dongping

Design Team:

Ma Xiaokai, Chen Zhenqiang, Zhang Kai, Jiang Yucheng, Teng Xiaotong, Zhao Dan

Area:

3,932 sqm

Completion:

2019