The project involved the heavy renovation of a single-family house built in the 1970s in Frano on the island of Hokkaido in Japan.
It is a "deformed roof" house. Sheet metal roofs with complex shapes characterize the houses on the island built between the 60s and 70s, a style trend after the "triangular roof" houses.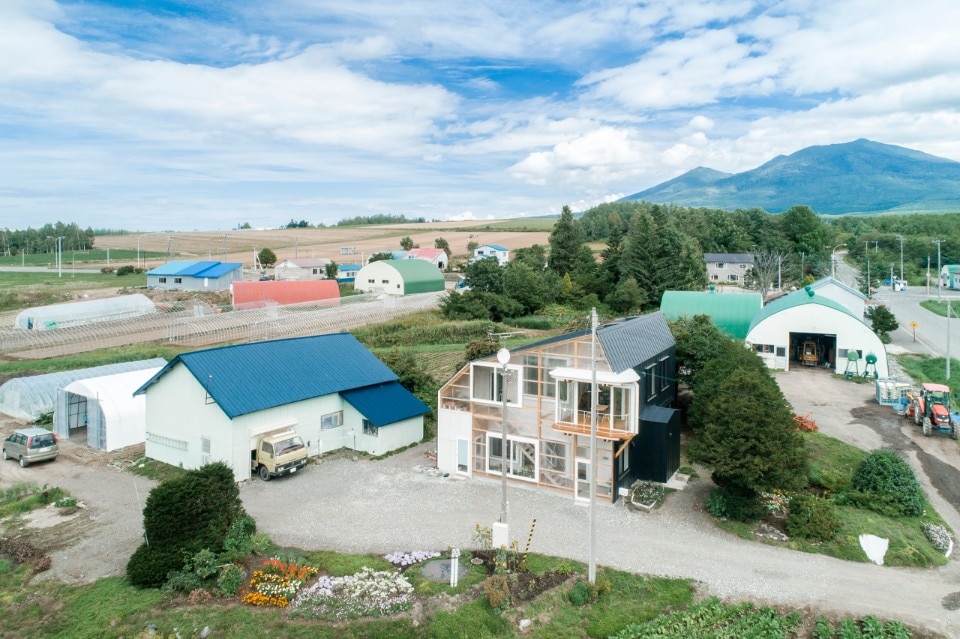 The Japanese architectural studio Yoshichika Takagi + Associates replaces the wooden load-bearing structure of the house - preserving the composition of the volumes and the roof of the original project - and creates an extension on the main front due to the need of a structural reinforcement and the improvement in the thermal performance of the building.
The building is reorganized in its interior and divided between the parents' house on the ground floor and the children's house on the upper floor.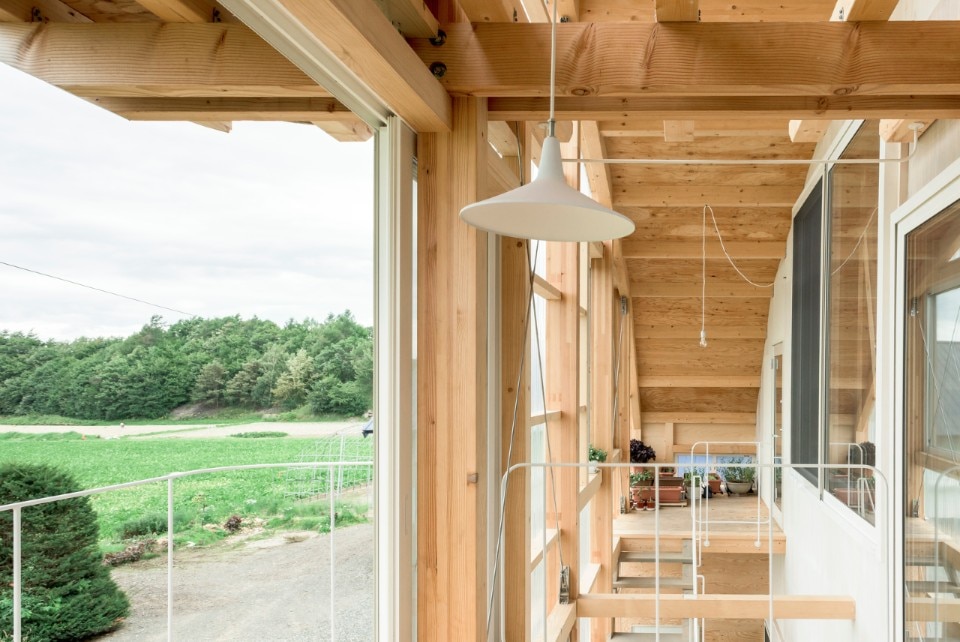 A new translucent wall 1.8m away from the main façade and marked by a wooden structure and large windows, redesigns the front of the house, exasperating its mannerist character.
The building is thus equipped with a double skin that identifies a filter area between inside and outside.
The new diaphragm protects the house by acting as a windbreak, it also becomes a greenhouse and a space for movement - main access to the house, vertical connection between parents and children and threshold between the work in the fields and the domestic environment, essential for farmers in Japan. On top of it is a resting space that hosts a platform extending outside and overlooking the countryside.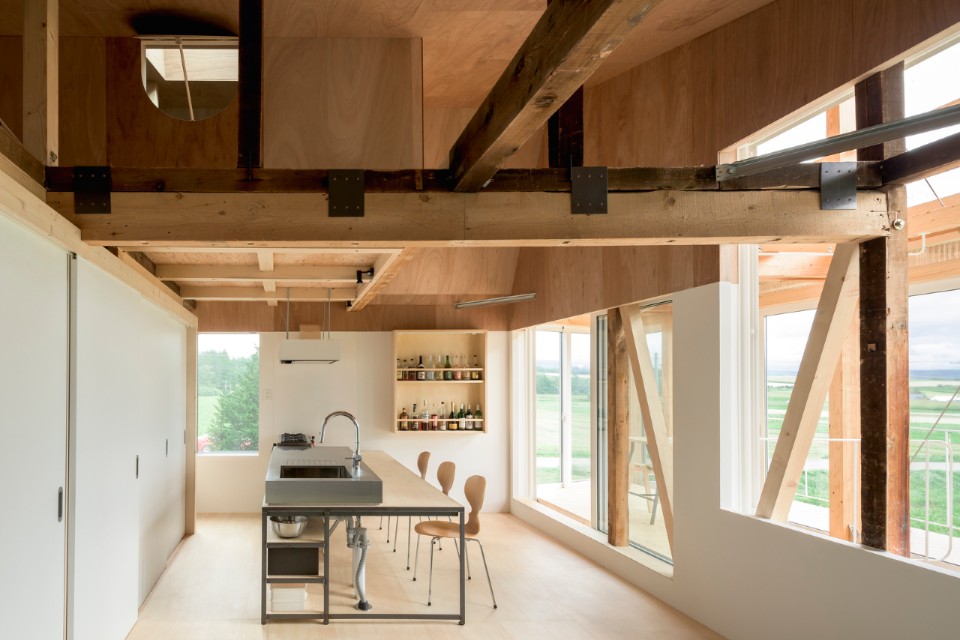 The use of wood in the structure and in the large finishing surfaces as well as the neatness of the lines in the design of the furniture, typical of Japanese architecture, is a characteristic of the domestic environment.
Project:

The Deformed Roof House of Furano

Program:

Renovation and extension of single-family house

Architect:

Yoshichika Takagi + Associates

Location:

Frano, Hokkaido, Giappone

Area:

96 sqm

Completion:

2018