The formidable rise of real estate values in Paris's inner city has been fostering a decades-long migration to the nearest banlieue of large swaths of population. Here, several primarily residential urban fabrics, less consolidate and dense than the capital's core, are evolving in order to answer the needs of their traditional and newly-arrived inhabitants.
In 2018, an exhibition at the Pavillon de l'Arsenal (Transformations pavillonaires, curated by Benjamin Aubry and Erwan Bonduelle) investigated the architect's role within this process, as well as the relation between the transformation of the single plot and of the city as a whole.
Tectône architectes' design for the renovation and the extension of a house in Malakoff, a little municipality within Paris's première couronne, adds to this history. The required program is conventional: domestic spaces are re-organized in order to maximize their performances, and additional rooms and services are hosted inside the extra-stories. More experimental solutions are adopted in terms of technology and architectural language.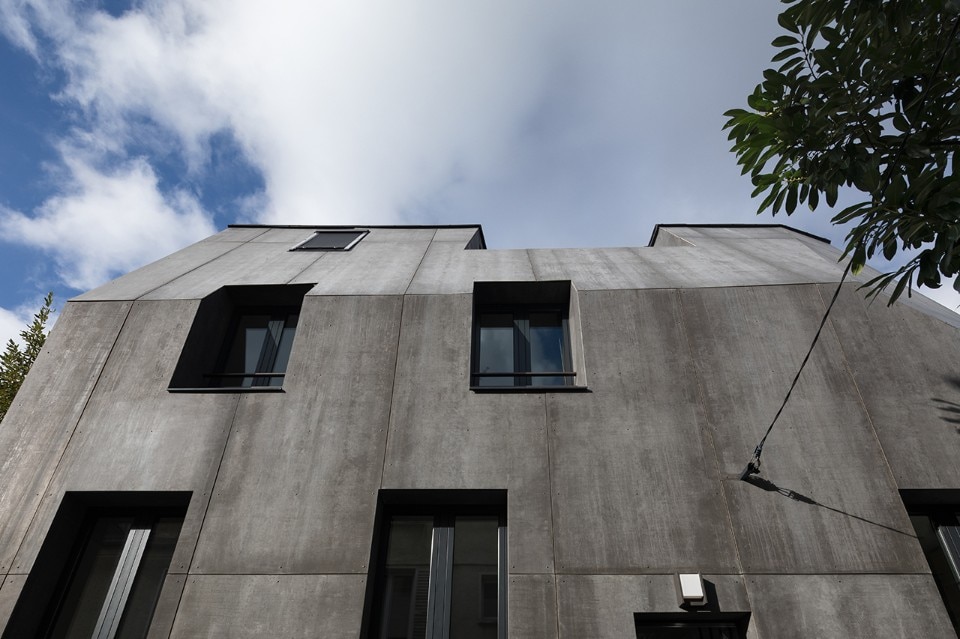 The newly-built volume is independent from the pre-existing construction (an ordinary brick architecture), and it features a steel structure framing wooden panels. Furthermore, the entire construction is clad in Viroc panels, a composite material made of wood particles and cement.
This comprehensive treatment, alongside the block's faceting (aimed, according to its designers, at opening up the private alley to the city) are certainly original elements when compared to the materials and the forms of their surroundings. It is not to be taken for granted, though, that the poetic of the "unidentified flying object" (though a sober and relatively unassuming one) is the most suitable for an intervention within this context, whose very diverse fragments already suffer from a remarkable lack of consistency.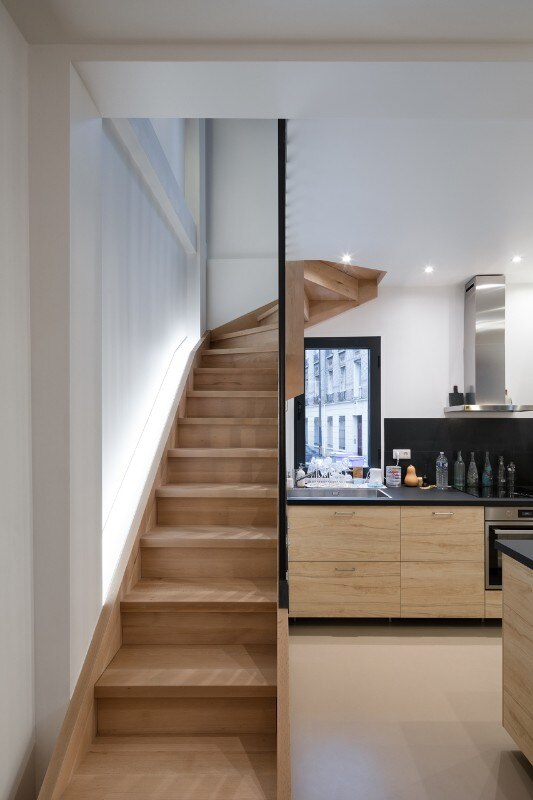 Project:

residential building

Location:

Malakoff, France

Architects:

Tectône architectes

Client:

private client

Contractor:

IVAN SARL

Area:

113 sqm

Completion:

2019