Considered as one of the most influential European centres for the promotion of architectural and urban culture, the Pavillon de l'Arsenal was inaugurated in 1988. It was the first time that a city had decided to endow itself with a place appointed to the deliberation of topics concerning space and construction, and to promote them through reflection and debate. Entirely financed by the Paris municipality, the Pavillon de l'Arsenal has an exceptional history because it has spotlighted an entire generation of architects who have executed built works in Paris and migrated to this city. Remarkably, 80 per cent of the people who frequent activities promoted by the Arsenal have nothing to do with architecture or urban planning. This is a point of pride for Alexandre Labasse, a trained architect who became the Arsenal's director after working his way up through the ranks of this prestigious institution.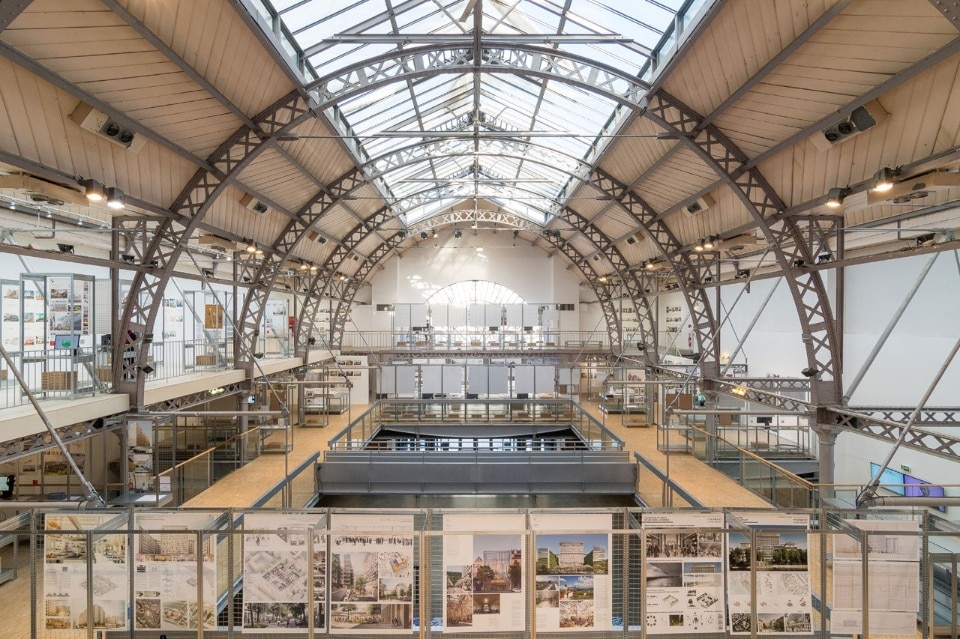 We were struck by Alexandre Labasse's down-to-earth manner, his way of describing exceptional experiences with discretion, precision and a calm but firm voice even when tackling hard-hitting truths: "Architects are practically inexistent for the national press. Few articles speak about urban culture, there's very little criticism and even teaching is in a bad way. But while we architects have a terrible reputation in the press, and we're remembered for putting plugs in the wrong places, I also think this means we have an exceptional terrain to reconquer."
Salvator-John A. Liotta, Fabienne Louyot: The Pavillon de l'Arsenal is committed to promoting a wide range of events: exhibitions, studies, publications, tours of new constructions, debates and so on. Who works at the Arsenal? What is your modus operandi? And what have you achieved in these years as director?
Alexandre Labasse: Almost all of us are architects. We're driven by everything architectural. We speak with architects, we experience their same difficulties and we share their aspirations. Today, the Pavillon de l'Arsenal doesn't just survive on public commissions, but also thanks to private patronage. We're doing more research compared to the past, and since Anne Hildago's election as mayor there's been greater openness in politics towards the general public. Like architects, we try to tune into society, striving to identify the big challenges and translate them into contents that can be proposed to the greatest number of people possible. The fact that 80 per cent of people who take part in the events we promote are unconnected to the professional field is a positive indication for our efforts.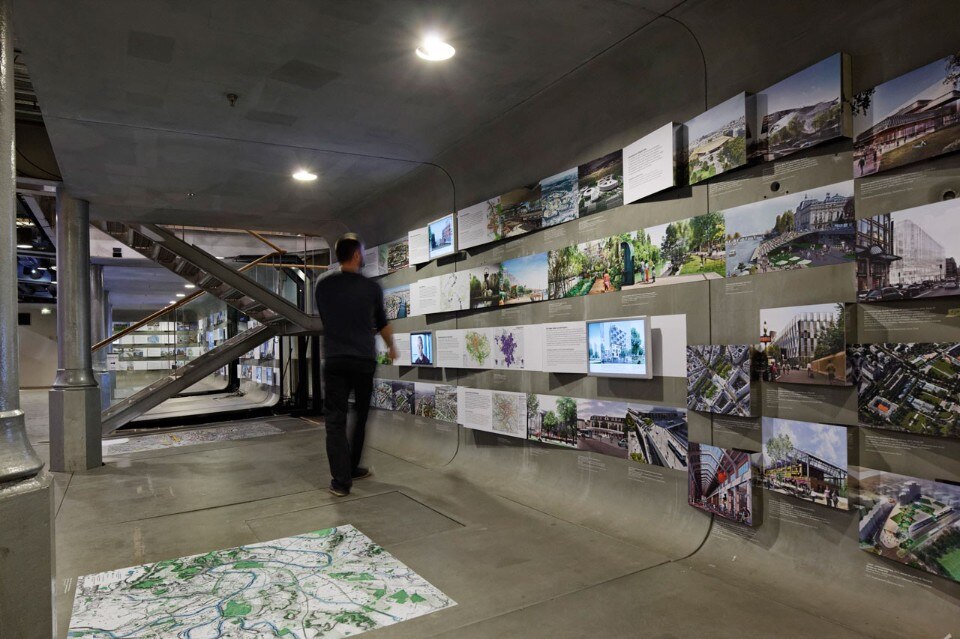 Salvator-John A. Liotta, Fabienne Louyot: "Réinventer Paris", "Faire Paris", "Réinventer la Seine", "Réinventer la Métropole": the innovative aim of all these new programmes lies in asking architects to abandon the idea of merely being "the ones who draw lines". Instead, the goal is for architects to become part of a process where they are "inventors of systems".
Alexandre Labasse: One of the various objectives of "Réinventer Paris" is to conceive a different way of selling plots of land. Usually in France, when a plot is sold, a survey is conducted and then a call for bids is announced. The firm that makes the best offer gets the plot. The winner decides the programme and, if they feel like it, they might launch an architectural consultation. With "Réinventer Paris", we decided to proceed in a totally different way. We asked the participating teams to suggest a good programme to build on these council-owned plots. The idea is to invite someone else to construct the city rather than the usual sets of people. There were over 800 entries and more than 300 replies. In the rules of "Réinventer Paris", there's an article that I'm particularly fond of: the architect is the only person who must obligatorily make part of the team.
So every group includes an architect who has the responsibility to organise a team or join another group to promote an urban reinvention programme on a site indicated in the call for bids. The juries were mostly composed of city councillors under the presidency of Jean-Louis Missika – the councillor for city planning and architecture who initiated this competition format – along with all the municipal councillors, political groups, district councillors, and then professional bodies such as the Pavillion de l'Arsenal, which assisted and accompanied the jury's decisions.
This process was remarkably successful. About 70,000 people visited the exhibition, and with the results of the competition we sold over 3,000 volumes. Then the "Réinventer la Seine" competition was launched immediately afterwards for Paris-Rouen and Le Havre, which are cities connected by the Seine. This contest was followed by "Réinventer la Métropole", which focuses on the city of Paris but embraces all the towns in the greater belt. The ambition is to make Paris a city that dialogues on the same scale as the world's biggest metropolises, while maintaining its quality of life on the small scale.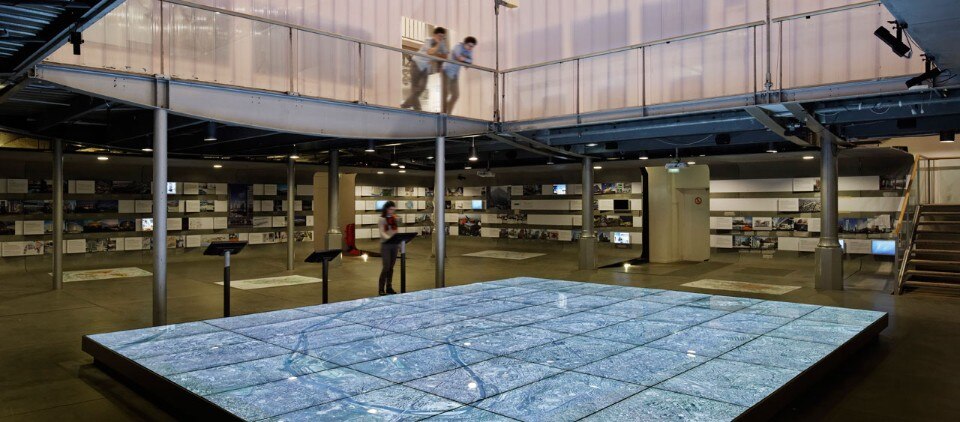 Salvator-John A. Liotta, Fabienne Louyot: This type of consultation assumes an original form whose most innovative aspects perhaps remain slightly concealed. What were the key points?
Alexandre Labasse: The website was in eight languages because we want the world to continue to come to Paris. It's also a novelty for a city council to be selling plots of land and setting competitions for them. As another innovation, the whole initial phase of pre-selecting the projects is carried out by city councillors. Moreover, the plots of land aren't sold to the one who makes the best bid, but to the one who proposes a programme that best responds to functional and creative criteria. We introduced a rule in the contract of assignment: for ten years after the completion of works, the plot's allocated use cannot be changed. All this defines new construction criteria for the urban question. There's nothing new about the city being built by private individuals – this was already promoted by Baron Haussmann. However, it's a new thing for private individuals to be invited to build the "public city".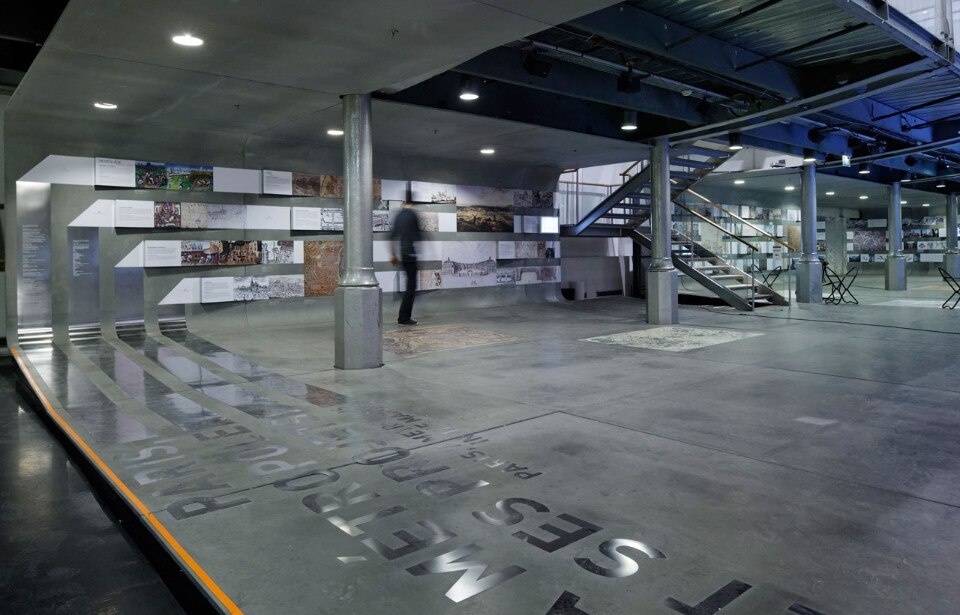 Salvator-John A. Liotta, Fabienne Louyot: Can you mention any examples?
Alexandre Labasse: One case is the building of the Morland site, which was won by a team that includes the Société Parisienne du Nouvel Arsenal as its real-estate company, David Chipperfield as its architect and Olafur Eliasson as its artist. On the top floor of the building there will be a public belvedere with an incredible work by this Scandiavian artist. If we'd sold the plot via the classical procedure, it would have been purchased by investors. They might have announced a call for bids, but due to the value of that land they would probably have only built offices. Instead, with our method, the discussion stage defined a programme that includes offices, a hotel, accommodation, social housing, a market, a hostel, a start-up incubator, places for art and urban agriculture, the belvedere with Eliasson's artwork, and a swimming pool. The pool belongs to the hotel, which, however, is committed to making it available to the district's schools at certain times of day. The way of constructing the city is totally overturned. We're facing a fantastic break away from how things are usually done.
Salvator-John A. Liotta, Fabienne Louyot: A convincing aspect of this type of programme is that it involves associations, the city's inhabitants, collectives and activists. New solutions are identified for parts of buildings that were previously neglected such as the ground floors or roofs. Run-down historical buildings are rethought and wastelands are redeveloped. Imaginary cubic volumes are produced – as with the building-bridge that allows a new cubic volume in the air instead of on the ground. The question is opened up to individuals who normally don't engage with architects, thus ensuring that new links are forged between the city's inhabitants. In fact, the proposed strategy has the tangible effect of putting the architect back at the centre of a societal design debate.
Alexandre Labasse: This ensures that architects get back to the heart of a process which is all about building a society, a city, a world that doesn't exactly correspond to the practice of recent years. In France, there is of course a system of public competitions, and hence functional programmes have already been established. But here, the innovation lies in the fact that the type of proposed competition requires everyone to suggest new ideas and participate in the city's construction, also within French building regulations. This serves to promote the work, the research, innovation, architects, architecture and urban planning in a single call for bids. It's an unprecedented approach.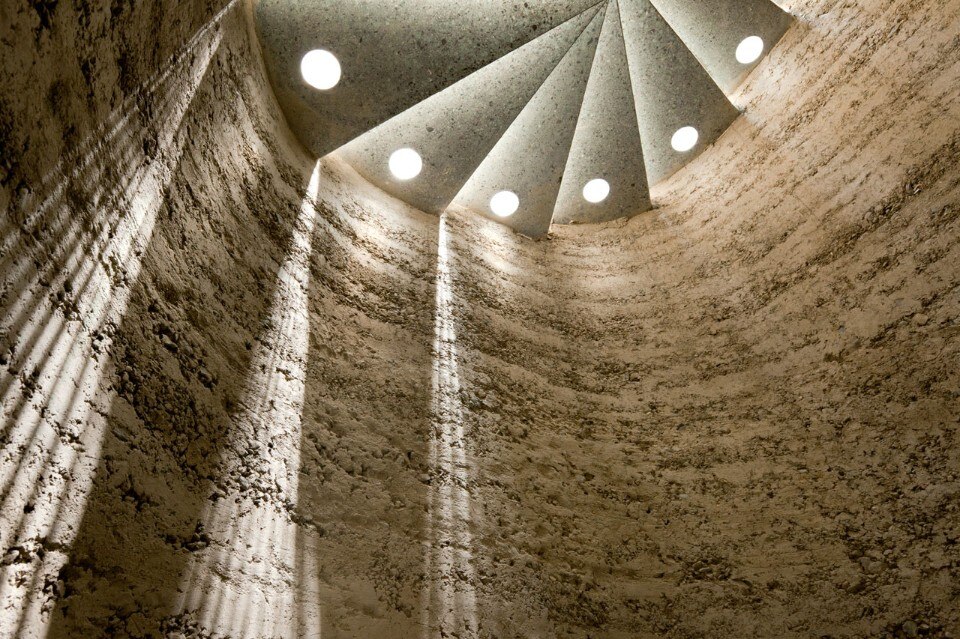 Salvator-John A. Liotta, Fabienne Louyot: Contemporary architecture is accused of no longer being on the cutting edge. Today, however, there are many ways to be visionary – through new forms, uses, ergonomics and materials. In your vision of Paris, there's a certain frugality and a lot of vegetation. What emerges is the picture of a paradigm change where the world is demanding answers, and we know that resources are not infinite.
Alexandre Labasse: The question of forms wasn't a central issue and there have certainly been strong proposals. As for uses, we have capsule hotels, urban farms, zero-energy buildings, new forms of joint ownership and joint conception. The inhabitants design their own future, which was previously unthinkable in a public competition. Furthermore, regarding materials, it should be stressed that 11 winning projects out of 23 are in wood. In practice, a chain of the construction industry that didn't exist in Paris is now receiving fresh stimulus thanks to this great visibility. It appears the demand to build wooden architecture in Paris is experiencing a boom. We can say that the process has been validated and now everyone is willing to put it into practice.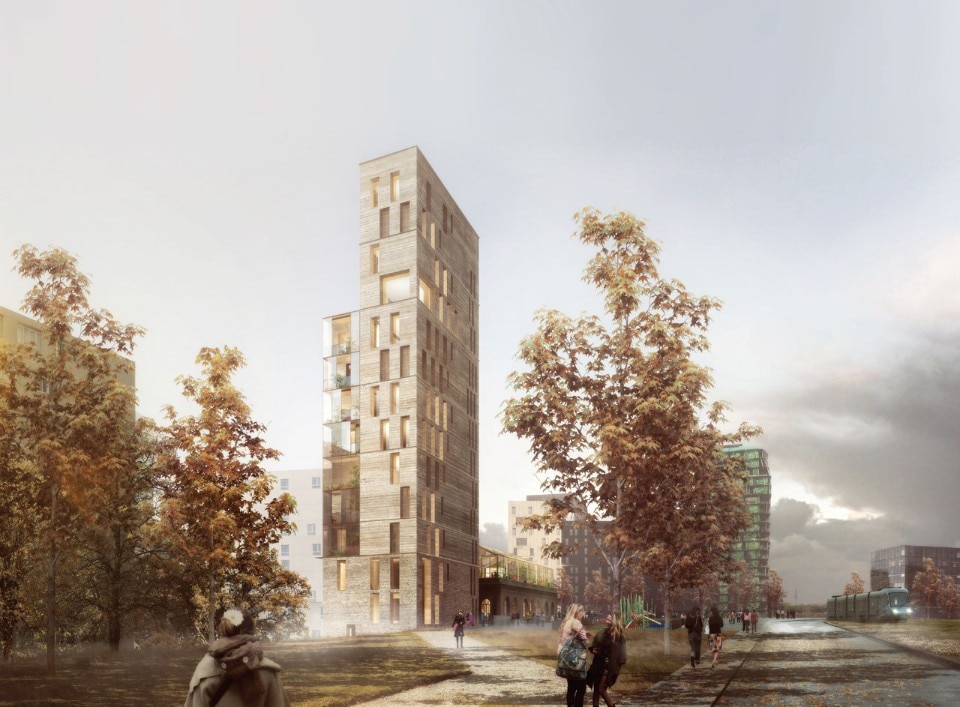 Salvator-John A. Liotta, Fabienne Louyot: With the "Faire" programme, the Pavillon de l'Arsenal has launched a project that places value on architectural research. This is a neglected sector, save for some rare initiatives by architects who manage to combine applied research and professional practice. You are trying to nurture this combination.
Alexandre Labasse: "Faire Paris" is a platform that promotes research in the architectural field. The commitment is to identify systems that allow us to build particular projects. "Faire" is therefore a powerful tool to intermediate between the public, the city, architects, real-estate promoters, the construction industry and inhabitants. We strive to bring everything together and assist the project's realisation.   
When we built the Pavillon Circulaire in front of the City Hall, we demonstrated how to construct an architecture using a circular economy.
The idea isn't to finance all the proposed studies, but to put the various parties in communication and accelerate a processes that can sustain applied research in architecture. There are start-ups in every sector except for the architectural world. It's a tricky situation, but at least we're trying to reshuffle the cards and sound out new paths. Architects have an extraordinary capacity to condense and synthesise different skills within very strict constraints, intercepting energies that give shape to society. Few professions can do this, and we aim to make it a concrete reality. We want the architect to be not only the one who messed up the order of the taps, but also someone who is able to put forward strong themes within society.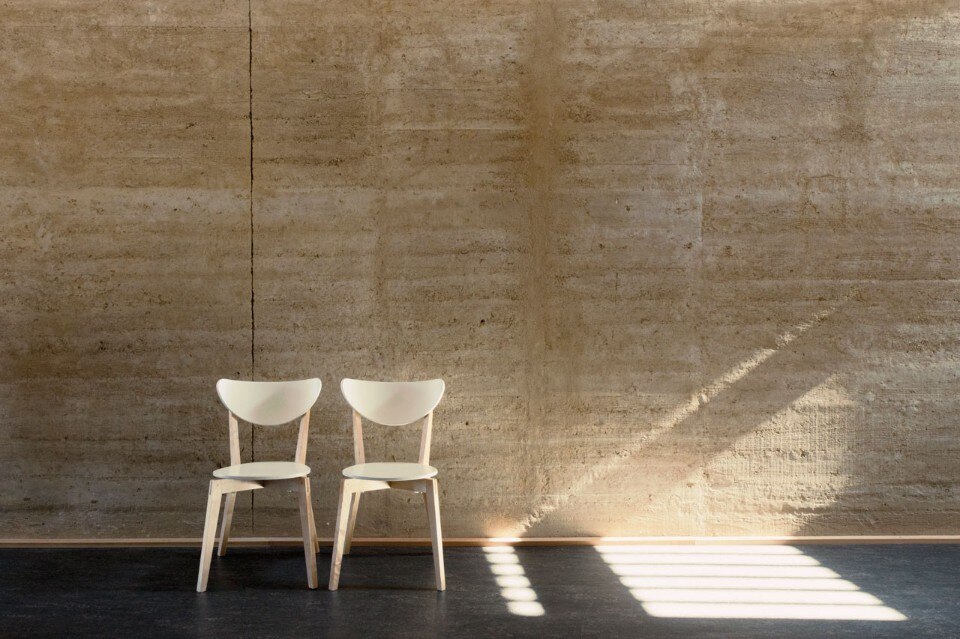 Salvator-John A. Liotta, Fabienne Louyot: What do you imagine for the future? Where is the Pavillon de l'Arsenal heading?
Alexandre Labasse: Two projects for "Réinventer la Seine" are located along Paris's Boulevard Périphérique. Among other reasons, they were selected because they don't turn their backs on the traffic that is surrounding and choking Paris today. Instead, they imagine that the traffic of tomorrow will made up of electric, healthy and clean vehicles. I like this invitation to look forward and see beyond. With these accelerators of ideas that we've put in motion, we've gained a decade in just two years.