In the residential districts of Seoul most of the multi-family houses are the result of the self-generated form of the restrictive building regulations in terms of solar radiation together with the economic inevitability of housing as many units as possible on small piece of land.
Cascade House is a housing proposal for five families. The house is a four-storey, compact volume, perfectly symmetrical in plan and elevation. The ground floor of the building block is emptied and made permeable and passable, except for the central block of the common staircase and a room used as a shop.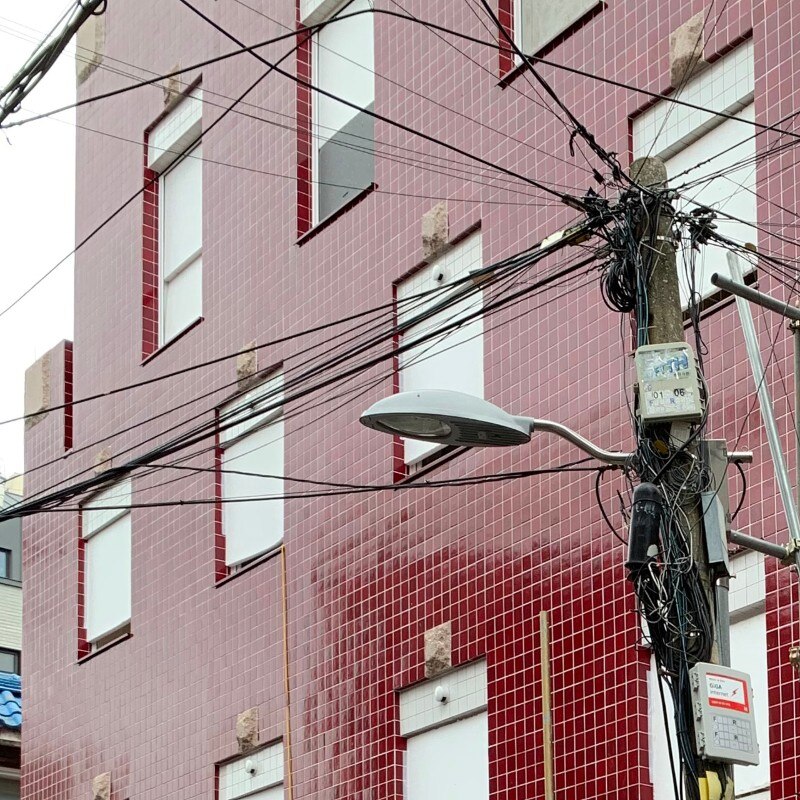 The first and second floor house four small apartments. The rooms of the kitchen, bedroom and living room of each apartment are organized around a marble pillar that gives the space a sort of surreal theatrical set atmosphere. Large wooden sliding doors, the vein of the marble pillar and the cement glass septum dividing kitchen and bedroom contribute to create a material unpredictability with a decorative character.
The third floor is occupied by a single large apartment with views on all four sides, from which you access the top floor completely terraced.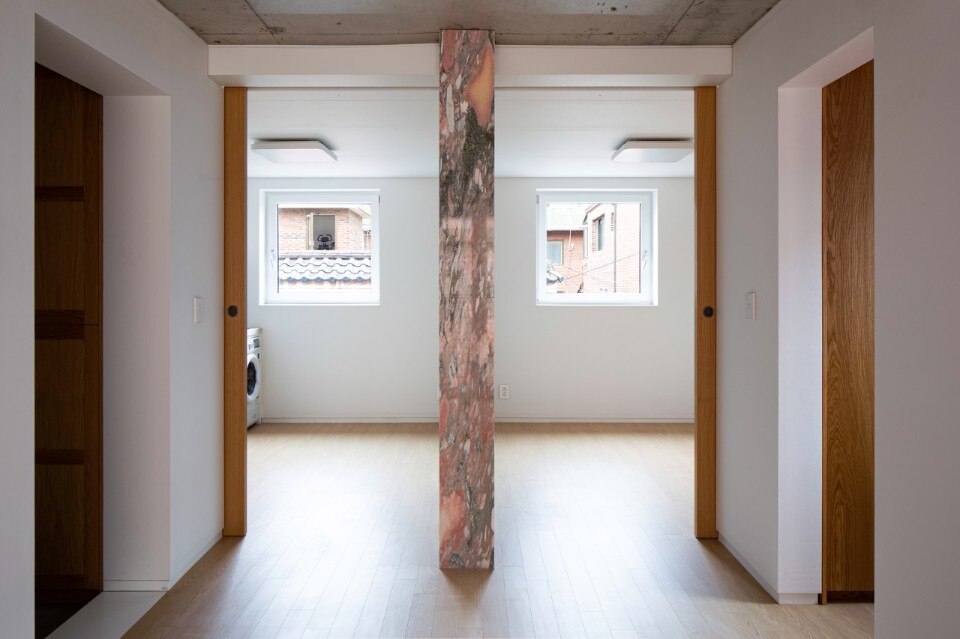 The symmetrical volume of Cascade House aims to be a is a kind of question of the disorderly and disconnected form of the city, and bears various formal analogies with the Belgian stepped gable or with the little houses of the videogame Minecraft, as the designers claim.
The red tiles with white joints covering the building, the rustic stones on the corners and the decorative details crowning the windows are instead a satirical homage to the poor quality common building in the residential districts of the Korean capital.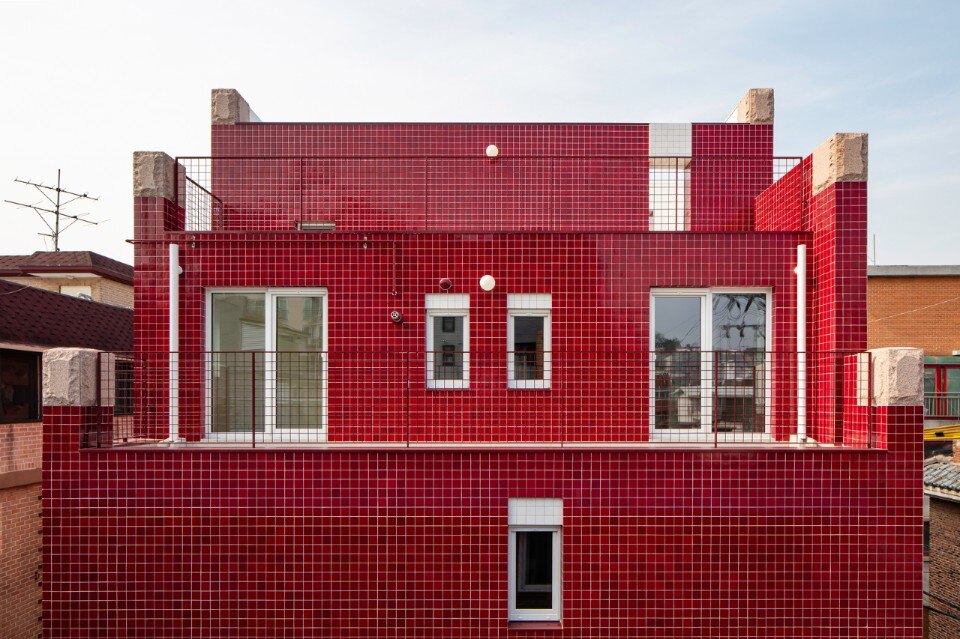 Project:

Cascade House

Program:

Casa pluiramiliare

Architects:

aoa architects, Jaewon Suh, Euihaing Lee

Project team:

Jaewon Suh, Euihaing Lee, Uk Sunwoo

Location:

Mangwon-dong, Mapo-gu, Seoul, Republic of Korea

Area:

291.60 sqm

Completion:

2019