The new prefabricated house that the "anti-brand" Muji just launched in Japan is designed to suit all generations yet keeping in mind the special needs of the aging population. Named "Yō no Ie House" ("Plain House"), the structure favors its residents' mobility by eliminating any issue that could represent an obstacle to movement.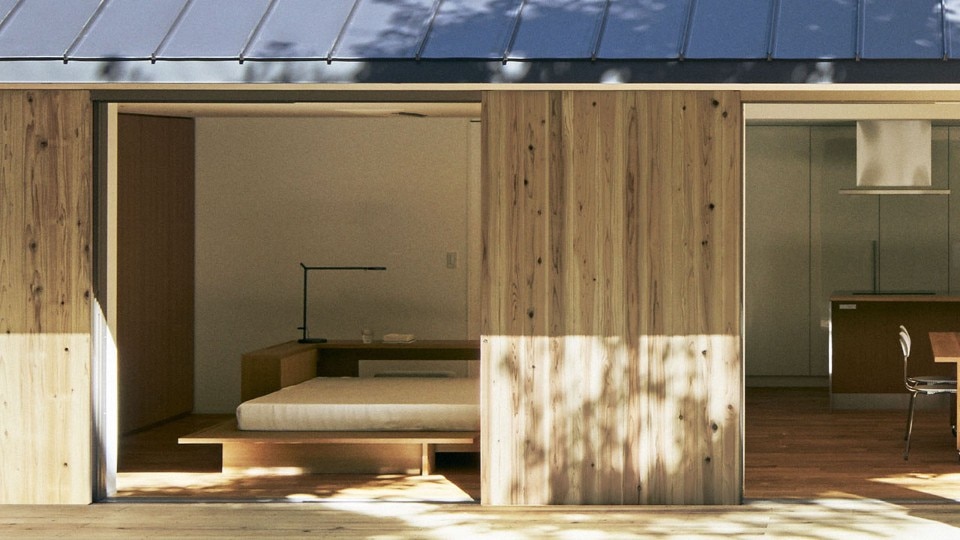 Halfway between a loft and a traditional architecture, the 80sqm housing solution is a large functional open space distributed on a single level. Three large full-height windows communicate with a 20sqm external deck, which makes the house particularly suitable for semi-urban and rural areas. The choice of cladding material is inspired by principles of sustainability and aims to contribute to instilling a cozy yet sober atmosphere: wood is used for the exterior walls and floor, while the white walls contribute to emphasize the neat, minimalistic layout. The absence of constraints on the floor plan makes it possible to organize flexible furnishing options that can be customized and readapted over time.
Already available in Japan for $150,000, "Yō no Ie House" is the fourth prefabricated solution launched by Muji in the last fifteen years. It retains the anti-seismic and high thermal insulation characteristics of the previous versions - the Wood House, the Window House and the Vertical House - and aims to outperform the low life expectancy of the prefabricated buildings widespread in the Land of the Rising Sun.
Progetto:

Muji Hut

Tipologia:

Soluzione prefabbricata

Area:

80 mq

Luogo:

Giappone

Anno:

2020