Summer House, a holiday home designed to accommodate three generations of the same family, a grandfather, a grandmother, a father, a mother and their two children stands in perfect harmony with the landscape.

Geometric rigour, clean and essential lines, pitched roofs and white plastered masonry reminiscent of the rural architecture of the Bohemian countryside are the peculiarities the Czech architectural studio DDAANN chose to characterise the house.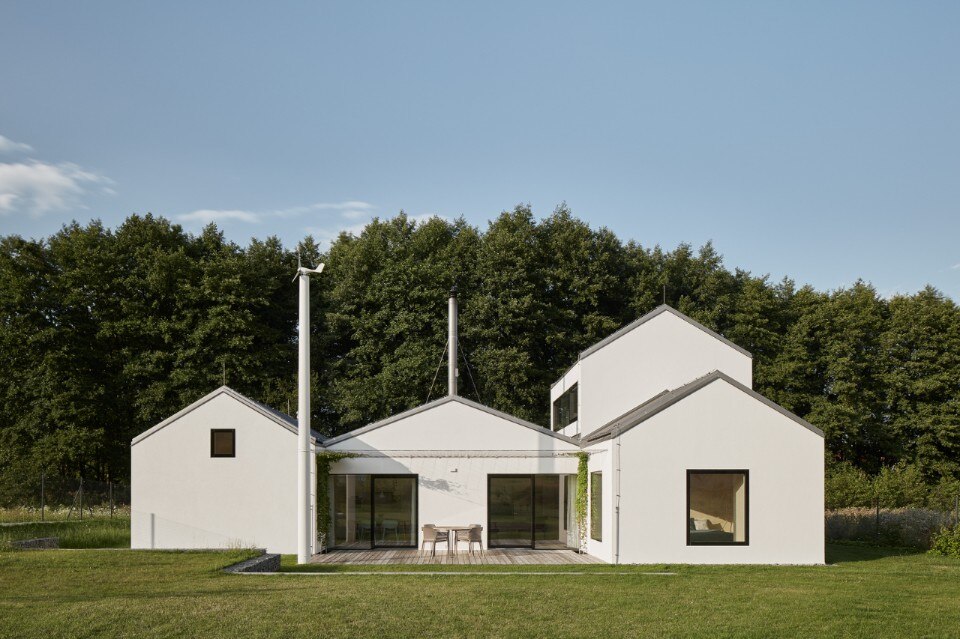 Several bodies connected to each other – each one hosting a family unit – define the house in plan, while in section the gable roof of corrugated sheet metal, laid like hats on the volumes, give each body a different spatiality.
The central volume, with its gentler pitch, welcomes the heart of the house, where the whole family gathers. The terrace becomes a real extension of the living area: large sliding windows open onto a wooden platform defined by the central volume set back from the lateral ones. Suspended steel cables act as support for the green roof that will provide shade on summer days.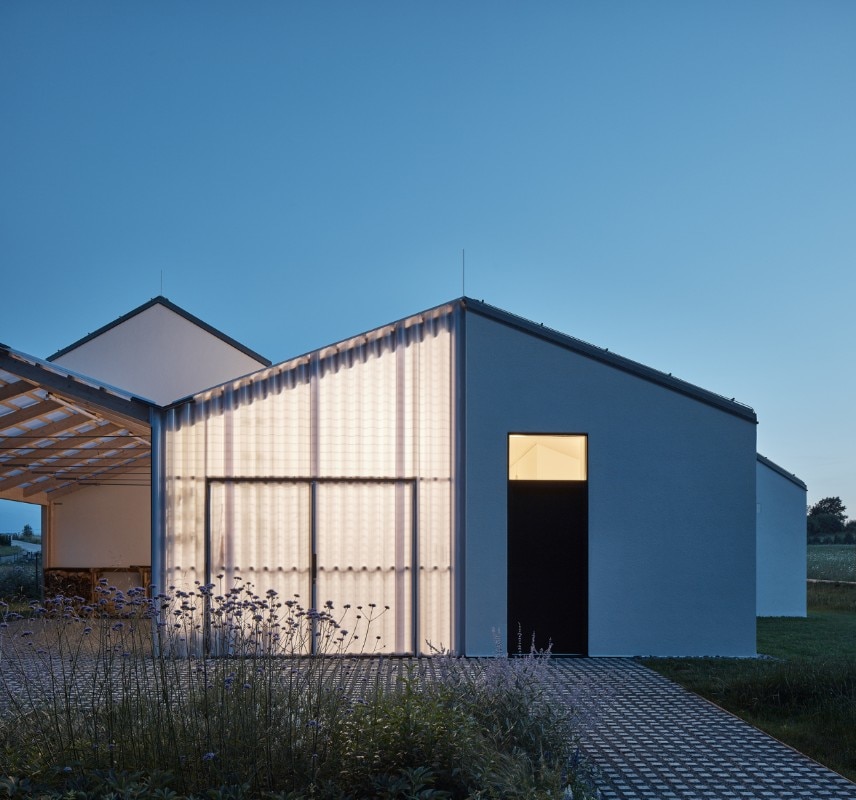 The grandparents' house hosts a small living room, a bedroom, a bathroom and a closet. The parents' house has a bedroom, a bathroom and a study which can be used as a guest room if necessary; the kingdom of the children upstairs.
The roofs extend over the service areas behind: an entrance area with services, a shed with a workshop covered with corrugated polycarbonate and a parking lot.

Inside, light-coloured plywood panels cover the roof pitches and build the furnishings that frame the windows and fit in with the geometry of the roofs.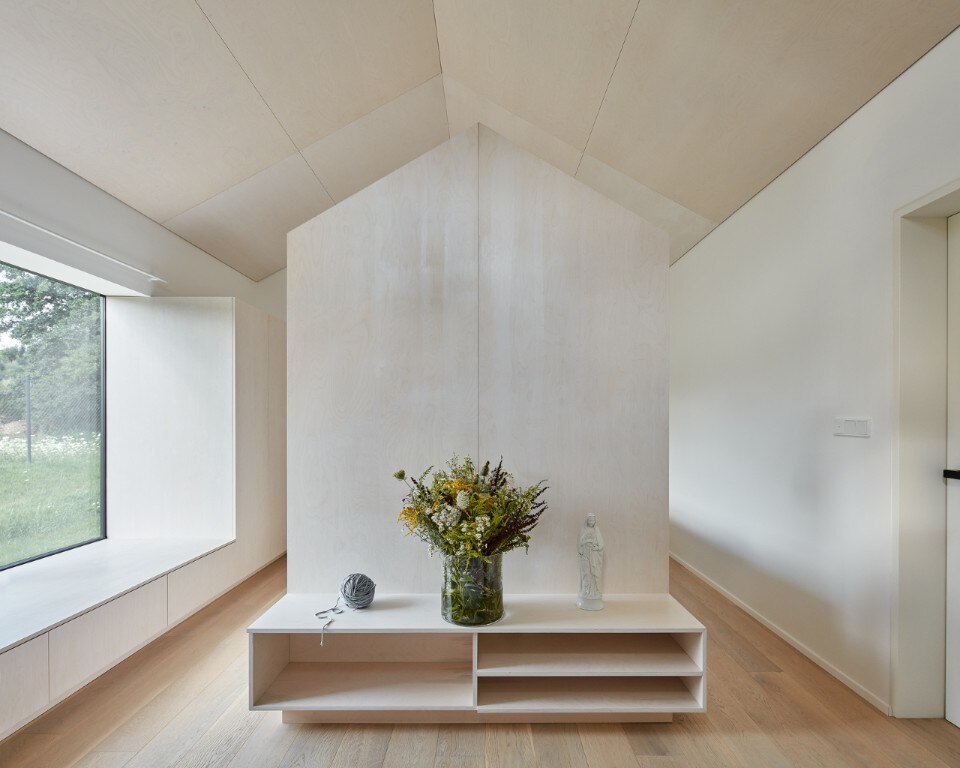 Project:

Summer house

Program:

Holiday home

Completion:

2019

Architect:

DDAANN

Project Team:

Daniel Rohan, Daniel Baudis, Klára Koldová, Lucia Horkavá

Location:

Boemia Centrale, Repubblica Ceca

Area:

235 sqm