The ultra-contemporary architecture designed by Chinese studio Crox in Liyang is characterised by organic forms and advanced manufacturing processes, but takes its inspiration from a very ancient story, dating back to the times of the Han dynasty, which ruled China from 206 BC to 220 AD. The story goes that Yong Cai, a scholar and officer of the Chinese Empire, heard firewood and sensed its quality and potential, and after pulling it out of the fireplace he made it into a musical instrument. Although this was partly charred, it made enchanting sounds, to the amazement of those present.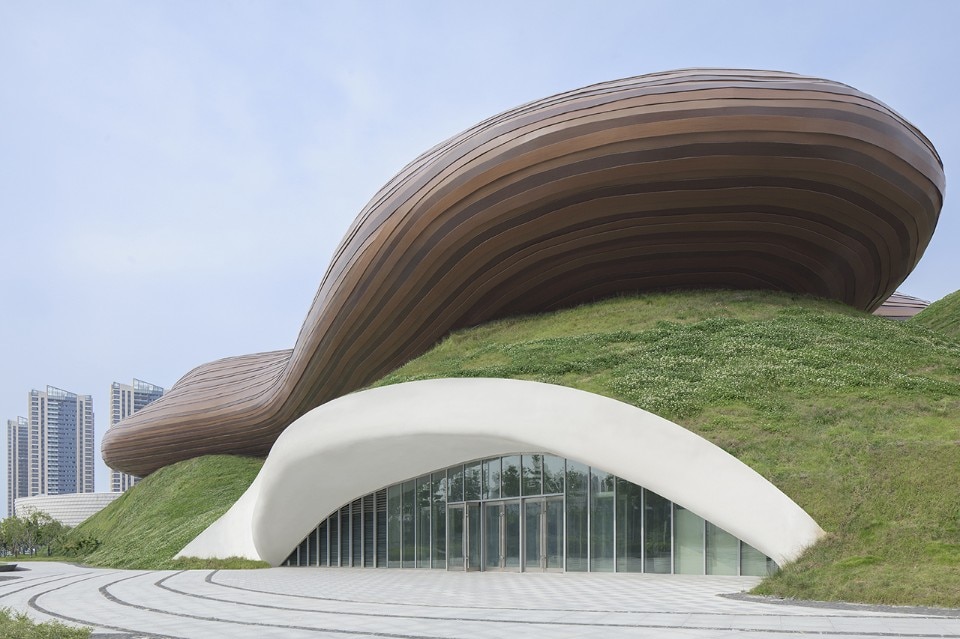 This instrument, the Jiaoweiqin, is one of Liyang's cultural symbols and inspired the study to consider the relationship between melody, nature, man and architecture. Wood is the cladding material of the Liyang City Museum, a structure that seems to float and integrate with the curved forms of the ground. The building is part of a larger project that redefines the lakeside with a park and other public buildings.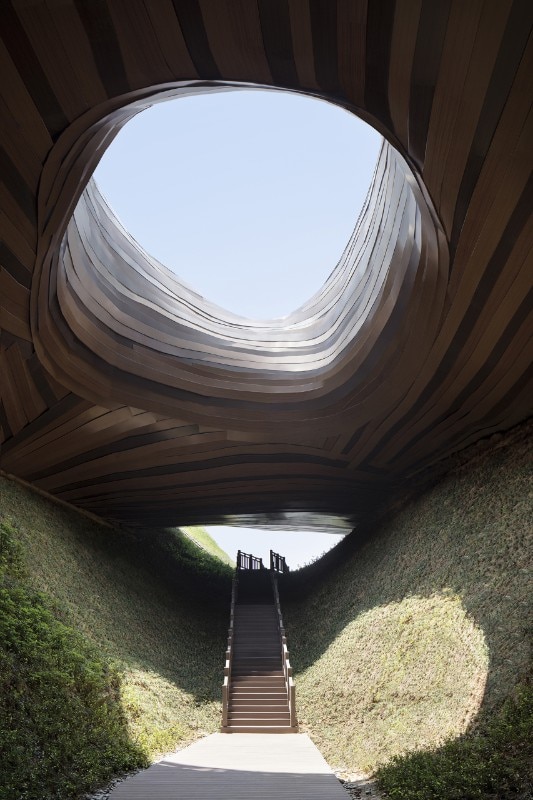 The artificial hill and the new amorphous volume merge morphologically and functionally: the museum is accessed by a cut in the ground on the south-west side. A path passes under the large blob and takes visitors into a sort of internal patio that is an intimate and surreal place. The lighting is integrated into the longitudinally arranged wooden skin and makes the museum shine like a precious stone.
Project:

Liyang City Museum

Architect:

Crox

Location:

Liyang, Jiangsu, China

Area:

19,000 sqm

Completion:

2019