The Cocoon House designed by Nina Edwards Anker – Nea Studio in Long Island, New York takes its name from the enveloping shape and its unusual section, which mixes a vault and a pitch. 

The L-shaped building is divided into two parts: towards the outside, which faces north and west, the wooden structure is covered in cedar shingles and is almost completely closed, with few and punctual openings; towards the interior of the plot the house is connected to the garden and looks out over the ocean through large sliding windows that can be fully opened.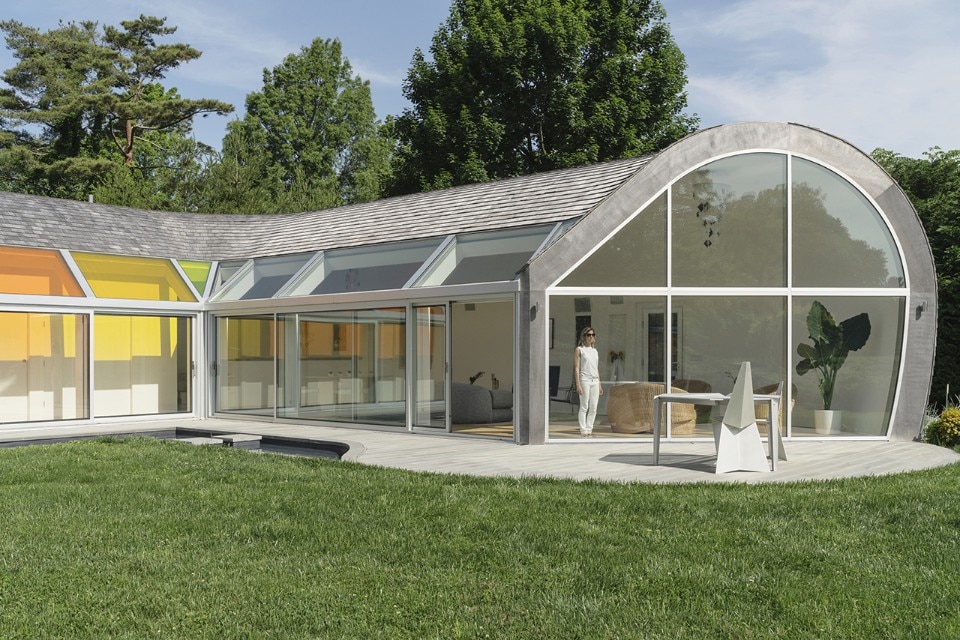 At both ends of the house are the main rooms: the double bedroom and the living room. These are only connected by a corridor featuring large colored skylights, whose shades range from vermilion red of the sleeping area to intense yellow of the common spaces. 
"The skylights above the hallway of the bedroom wing are based on the color theory of Goethe, used by J.M. William Turner in his 19th century paintings of sunlight above water," told the studio.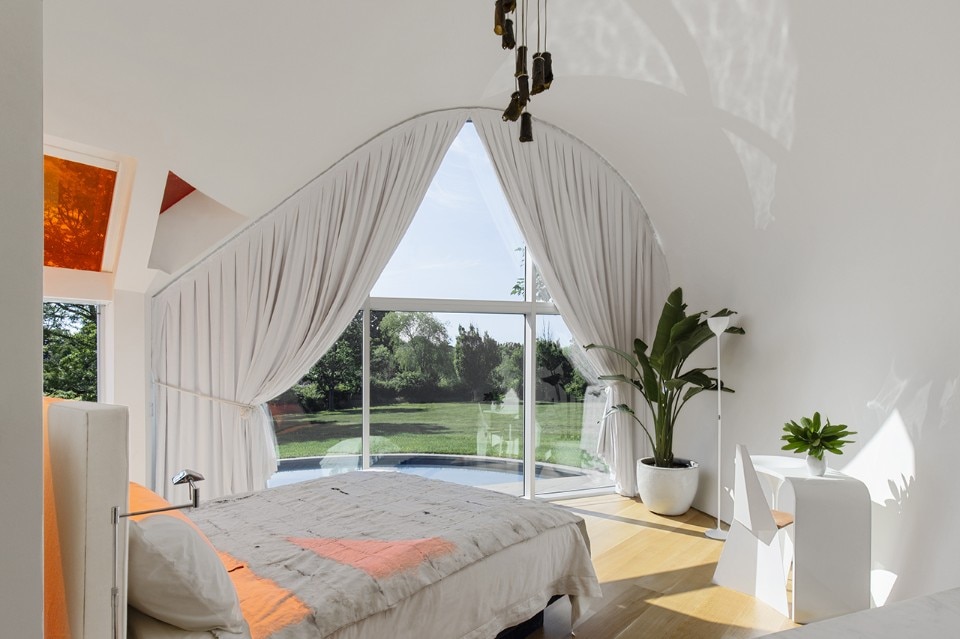 Thanks to the rounded shape of the house, the coloured glass and the reflecting water in the garden, abstract effects of light are created on the interior walls, with shapes changing in accordance with the time of day.
Project:

Cocoon House

Location:

Long Island, New York

Architect:

Nina Edwards Anker, Nea studio

Structural engineering:

Will Laufs, LaufsED

Installations:

Jordan Goldman, Zero Energy Design; Michael Edwards, Avioworks; Charles von Mueffling, Obelisk Consulting

Contractor:

Licciardi Builders

Team:

Anna Agoston, Raphael Walter

Area:

160 sqm

Completion:

2019