The new guest house designed by Japanese firm kooo architects in Guangzhou welcomes visitors into six double-height suites enclosed by a glazed glass facade that allows for natural light to get in.
The 7-storey building was divided in half, with the first three floors re-arranged in a single triple-hight hall punctuated by two volumes on the ceiling – each hosting a room – in a puzzle of voids and solids. The remaining four floors have been unified in order to create two double-hight floors each containing two large rooms, each with a very generous floor plan.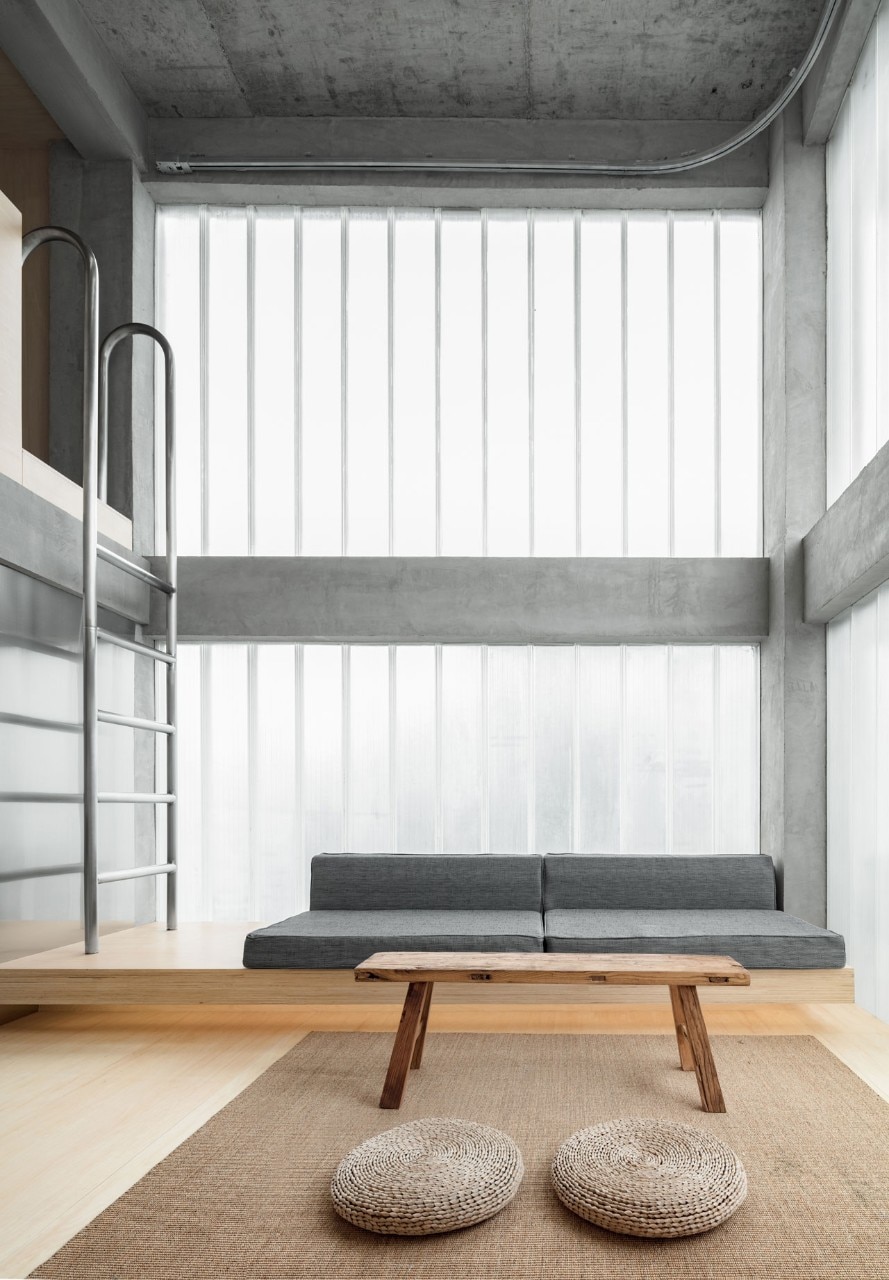 Each room hosts a volume for the bathroom, with a large bed on top, leaving space for a lounge area. The roof has been transformed into an open air terrace to enjoy the lavish subtropical weather of South-East China, consisting of long summers and warm winters.
"Here, people's lives are not confined to just indoors," explain the architects. "Public activities extended to the streets allow everyone to take advantage of the climate and the greenery. Therefore, we didn't want to have a visual interruption and designed a way to enjoy the abundant natural light."
The lobby features a latticework-wall made of galvanized steel that washes the interior with soft shades and diffused light. Interiors give an industrial impression with the bathrooms' steel walls and sanded concrete on floors and ceilings, contrasted by wooden cladding to enclose the sleeping areas.
Project:

Hotel Far&Near Nanhao St.

Program:

guest house

Architects:

kooo architects

Lead architects:

Kojima Shinya, Kojima Ayaka

Team:

Hongdi Lin, Han Wang

Area:

736 sqm

Completion:

2019