Modular, prefabricated and clustered to create minute, informal common spaces, like in small villages: the new Dyson Institute of Engineering and Technology campus, designed by WilkinsonEyre, can accommodate around fifty students and some of the professors visiting the University of Malmesbury, England.
The 8x4m living modules are made of CLT – Cross Laminated Timber - prefabricated wooden panels that already include an insulation layer, making onsite installation quick and easy. The units are assembled in small groups on two or three floors, staggered and with some of the cantilevered blocks, to make the structural system explicit and to show how CLT panels work.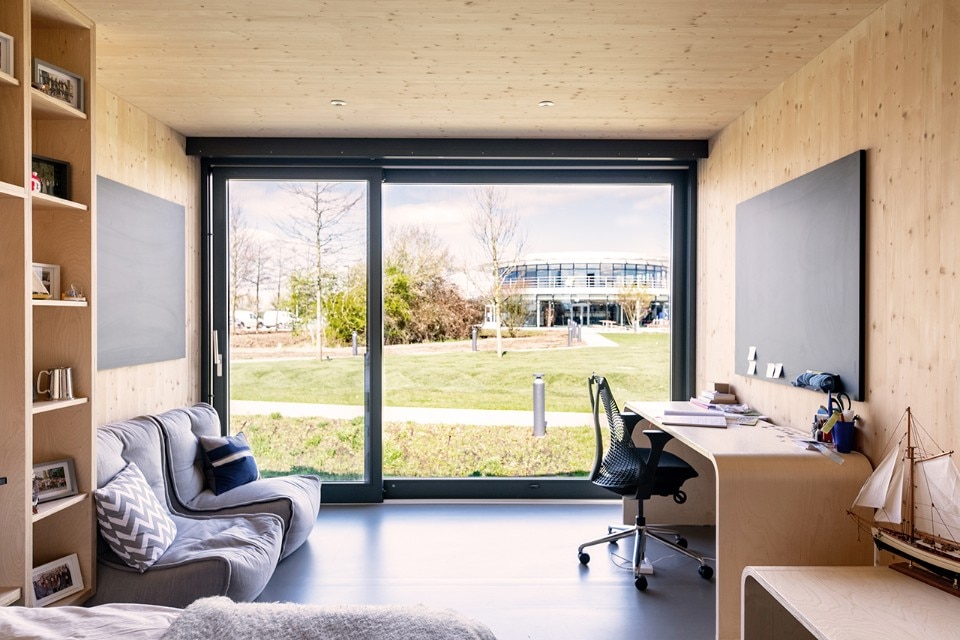 Inside, the wood remains exposed, to give the units a warm and welcoming look. These have a utility core at the back and a single open space overlooking the center of the campus with a fully glazed wall. The residences are arranged in a semicircle, recalling the traditional row house settlements known as crescent.
A circular pavilion, called Roundhouse, is the focal point of the masterplan. It is a glass and metal open structure, made up of the superimposition of two cylinders and which houses the new campus' main social spaces.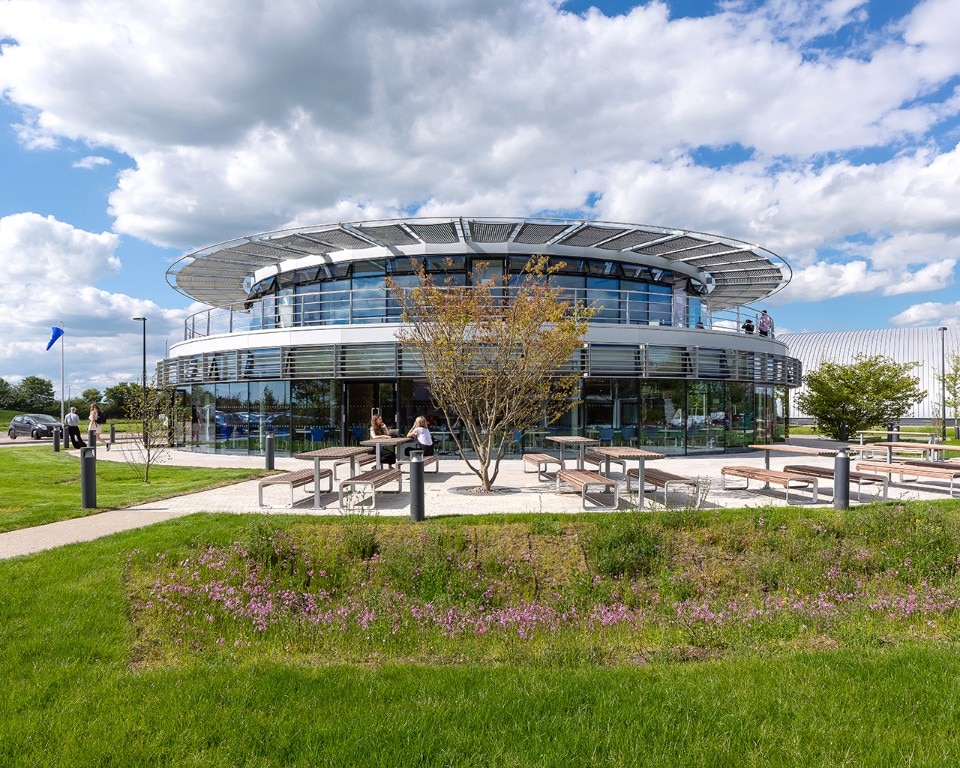 Project:

Dyson Institute of Engineering and Technology Undergraduate Village

Program:

student housing

Architect:

WilkinsonEyre

Location:

Malmesbury, England

Completion:

2019