The Pavillon Le Corbusier is not only the last work of the modern architecture master, but also his only design with a metal and glass framework. Commissioned in the 1960s by the collector Heidi Weber, the structure was restored and converted into a new exhibition space for the Museum für Gestaltung in Zurich.
Until 17 November 2019, the exhibition "Mon univers" displays a vast collection of drawings, models, furniture, photographs, sculptures and paintings that Charles-Édouard Jeanneret gathered during his long and prolific career as a designer and artist, representing his unique expressive universe.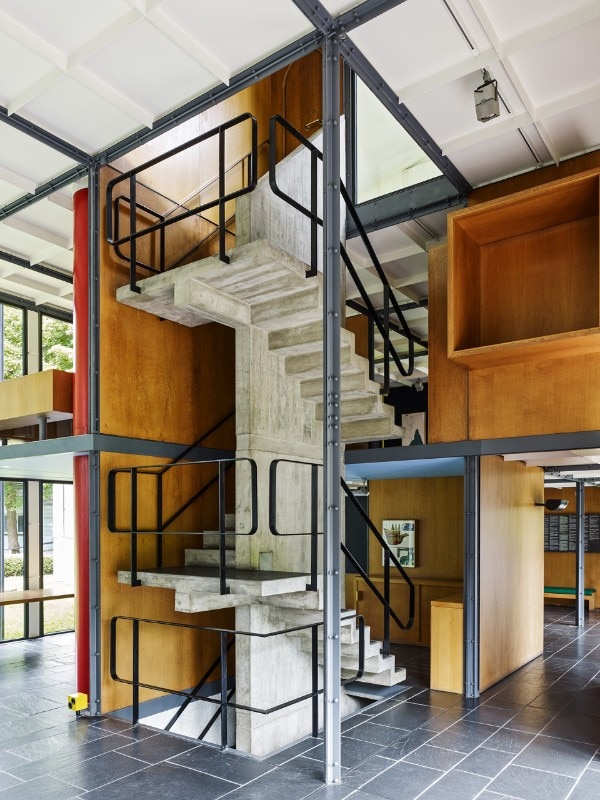 Located on the shores of Lake Zurich, Le Corbusier placed the building obliquely to the street in order to enhance its volume, recalling the position of the Parthenon in the Acropolis of Athens and the idea of Architectural Promenade that often occurs in his work.
Based on the Modulor standard system, Le Corbusier experimented with the possibilities offered by prefabrication by designing a metal frame with a base unit of 226cm.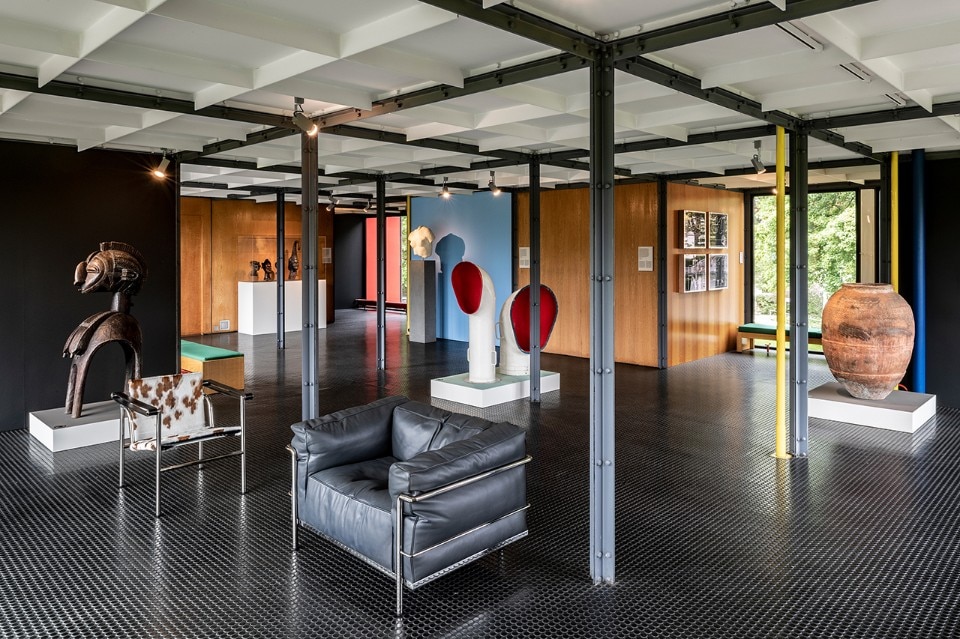 The regular structural system is confronted with a massive raw concrete ramp on the outside and an open staircase in the middle of the plan. These elements are also recurrent in the architect's work, according to which "a staircase separates one floor from another: a ramp connects them".

The blocks of the pavilion are covered by a sculptural roof made up of two metal umbrellas featuring complex, concave and convex shapes, which together with the terraces create a pleasant open and covered space from which to enjoy a 360° view of the Swiss landscape.
Exhibition title:

Mon univers

Opening dates:

until 17 November 2019

Curated by:

Arthur Rüegg, Christian Brändle, Silvio Schmed

Location:

Pavillon Le Corbusier

Address:

Höschgasse 8, Zurich