This year marks the first participation of Ghana to the International Art Exhibition of La Biennale di Venezia. "Ghana Freedom" brings together six artists in a show curated by Nana Oforiatta Ayim.
The title makes explicit reference to the song by E.T. Mensah, composed in the aftermath of the country's independence from the United Kingdom that took place on 6 March 1957 – first among the sub-Saharan countries of Africa to start the process of decolonisation. We discussed the interaction of the curatorial programme with the design of the pavilion with Adjaye: "The pavilion is in dialogue with the idea of Venice, a place that has an incredible mercantile and cosmopolitan history."
"The idea was not to design just a piece of architecture but I also wanted to talk about Africa being invited, and being acknowledged in its coming to Italy," he says. "So, the figure is a kind of form which is then coated into the soil of the earth."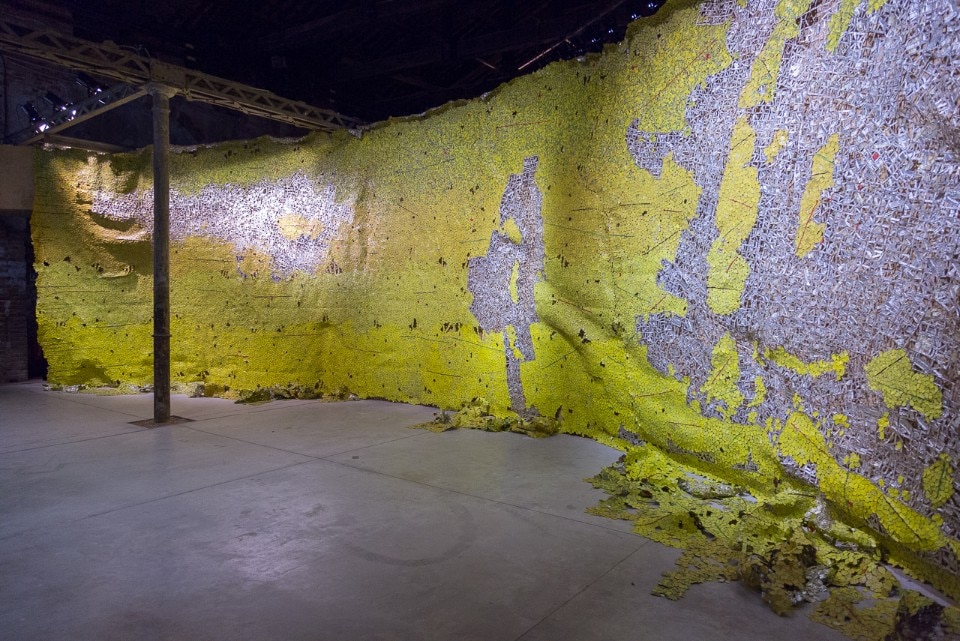 The pavilion consists of a lightweight frame system, clad with a thick layer of mortar and is shaped by two full ellipses and four half ellipses. Each element encloses the work of an artist.

The experience of the space results into a sum of interior spaces conceived as the negatives of what the architect described as Ghanaian classical structures: "There's also a danger that comes with these kind of classical rammed-earth structures: people call them "huts" and I find that quite disgusting. These earth-bound forms are being trivialised as kind of primitive."
The choice of the material bridges the Venetian and Ghanaian plastering traditions: "We brought the sand from Ghana, from a place just outside of Accra, and mixed it with a little bit of laterites cement, a system that is used traditionally on homes in the Sahel area of Ghana. We then got Venetian plasterers to put it up, to interpret this rough plaster technique. So it's really an exchange between these two cultures, where one brings the material and the other uses the technique."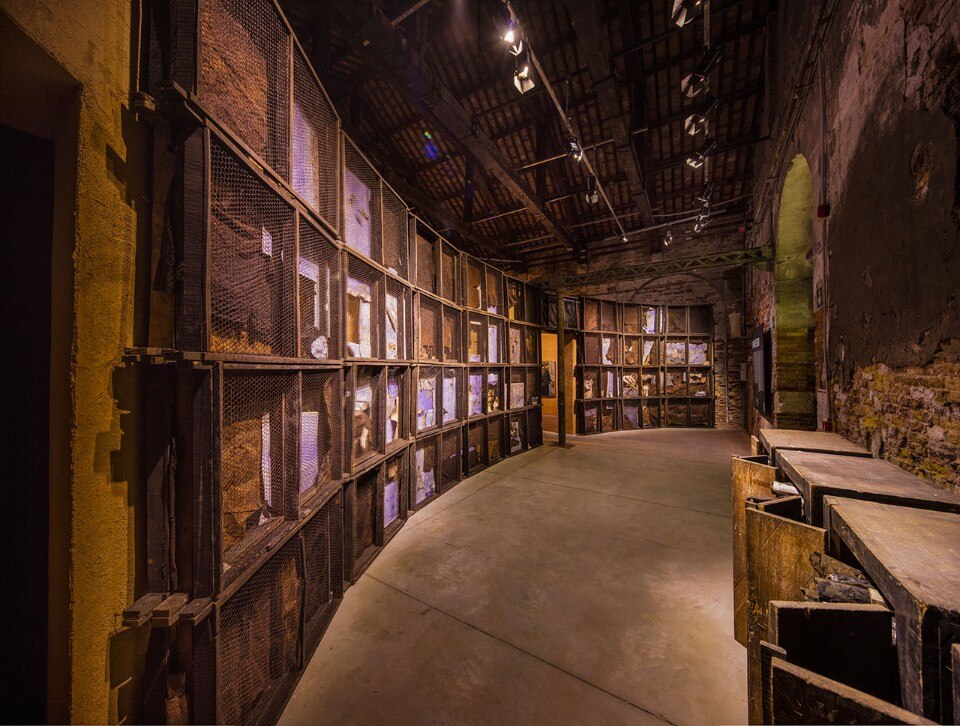 From the outside of the structure inwards, the pavilion hosts El Anatsui and Ibrahim Mahama's installations, John Akomfrah's film projection, Selasi Awusi Sosu' video sculpture, Felicia Abban's photographic work, along with the work of the painter Lynette Yiadom Boakye (1935), understood as the core of the pavilion.

National participation:

Ghana

Exhibition title:

Ghana Freedom

Opening dates:

11 May – 24 November 2019

Curated by:

Nana Oforiatta Ayim

Commissioner:

Ministry of Tourism, Arts and Culture

Artists:

Felicia Abban, John Akomfrah, El Anatsui, Lynette Yiadom Boakye Ibrahim Mahama, Selasi Awusi Sosu

Architect:

Sir David Adjaye

Venue:

Arsenale

Address:

Campiello Tana, Venice, Italy