Tono Mirai designs blends in with the surrounding forest. The client's request was very clear: "an unusual architecture, beautiful and in which not to feel the passage of time".
The Shell House was built in a pristine natural area in Nagano Prefecture, Japan. It is a compact shelter that, due to strict regulations, occupies only 20% of the 300sqm plot. The shell is completely south-facing, looking for the little light that filters through the dense vegetation and to look at a small stream that stretches the project area.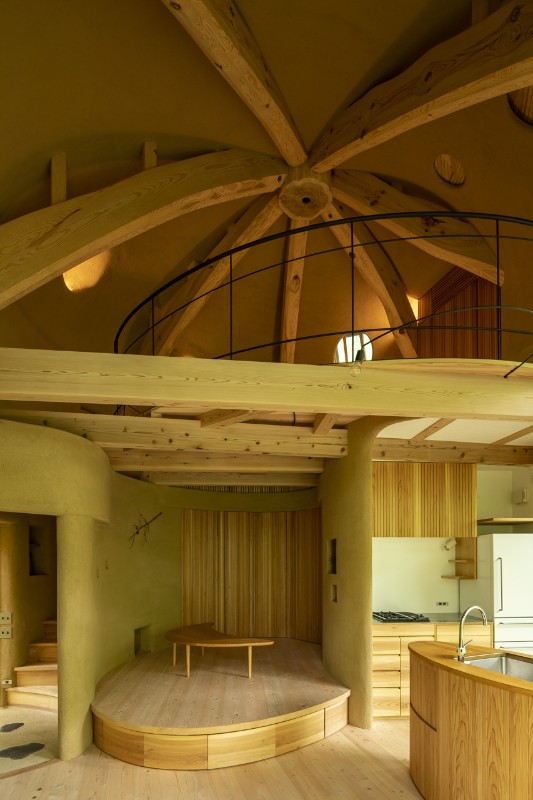 The architect makes a radical choice to avoid petrochemical materials, using only wood and earth for the construction, which are worked by hand to seek a deep bond with nature.
The outer cladding is made of wooden scales, which make the shelter look like a huge pine cone. Inside, a sinuously shaped stone wall wraps around a single open space distributed on two levels; the structure is linked to it, which is made of wood like the windows, the staircase, the furniture and the floor, giving shape to a warm and welcoming environment.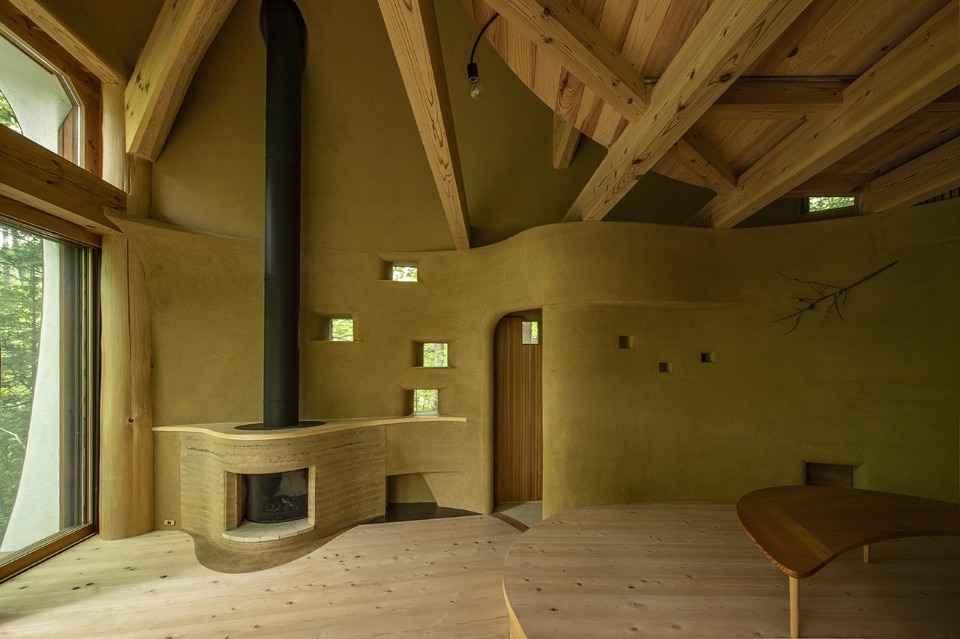 "The seven beams born from organic earth are an expression of the cycle of life of man and the universe. The two inscribed circles represent their correspondence," says Tono Mirai. Respect for the environment has also guided some technical choices. For example, the stone wall is combined with a thick layer of insulation – 18 cm – that makes the house a passive building, which achieves the highest quality standards required by Japanese regulations.
Project:

Shell House

Location:

Nagano, Japan

Architect:

Tono Mirai

Completion:

2019