The Catalan vault is a brick construction technique, traditionally used in the Spanish region before the spread of reinforced concrete. It allows for the creation of uninterrupted spaces with large spans and is characterised by its speed of construction, which does not require ribs. The technique was one of Antoni Gaudí's favourites, which he reworked in many buildings, including to create the hyperboloid-shaped shells of the Sagrada Família.
To build Villa Stgilat Aiguablava – a residence for a family passionate about Mediterranean culture and architecture – Barcelona studio Cloud 9 reinvents this traditional technique with contemporary methods, taking advantage of the benefits of parametric design.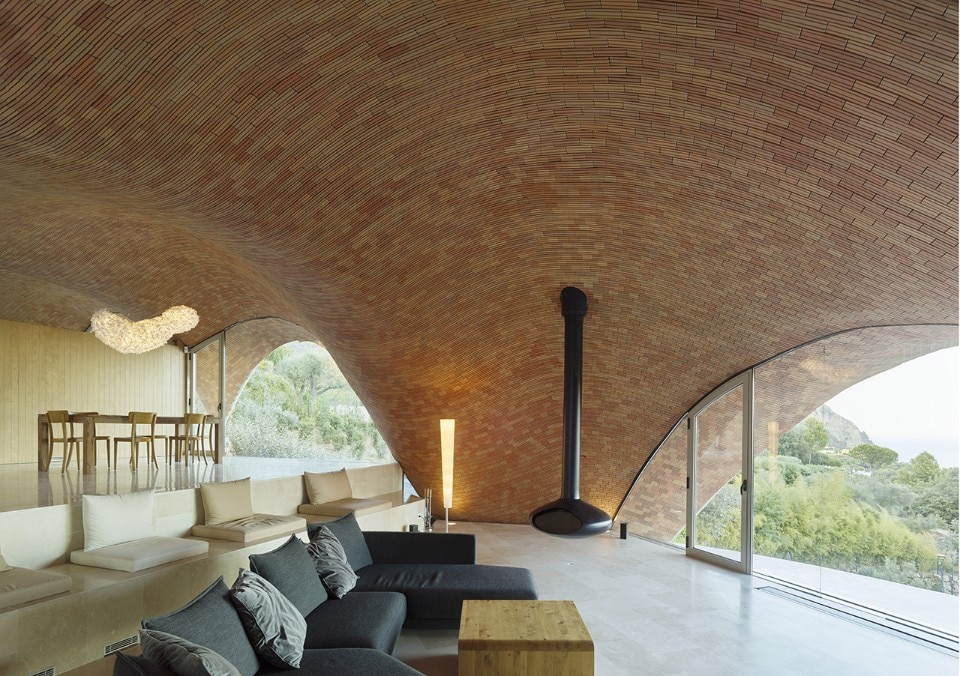 "The [traditional] Catalan vault is made of a Mediterranean material that works in compression, providing the house with great thermal mass, protecting the interior from external heat, whilst enabling the house to retain heat in the winter. It is also a highly porous material, providing dwellers with superior natural breathing conditions," explains the Cloud 9 team.
For the external cladding, the studio collaborated with ceramist Toni Cumella, who explored how to integrate the house with the shades of the valley. The generated internal spaces are free and open. Thanks to the large glass openings, they are directly connected with the external garden, where the existing vegetation has been maintained.
Colours, ceramics, Mediterranean macchia, sun and mild climate: Villa Stgilat Aiguablava establishes a dialogue with the landscape, culture and materials of the Costa Brava.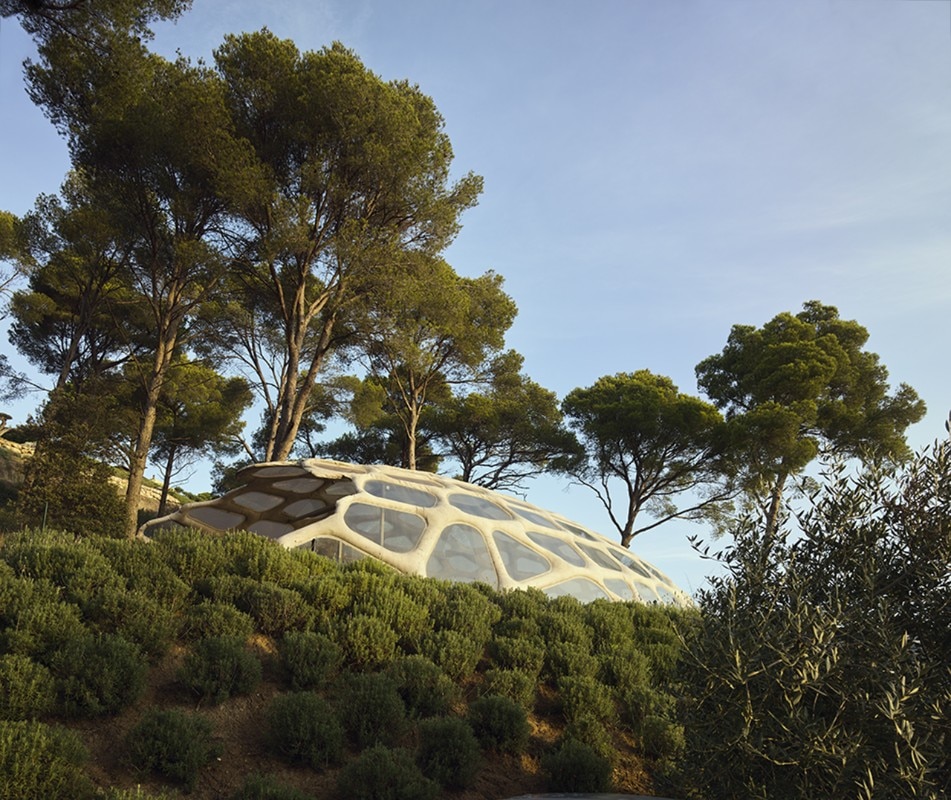 In addition to the house, the project includes the construction of an ephemeral and experimental pavilion, created in collaboration with the ArtCenter College of Design in Pasadena by injecting lightweight concrete into an inflatable structure to obtaining a building with an organic shape.
"The lightweight structure and the pavilion's windows with natural pine resin filter allow us to create symbiotic relationships between technology and nature in order to achieve a deeper emotional connection, producing a space of refuge and privacy," says Enric Ruiz-Geli.
Project:

Villa Stgilat Aiguablava

Location:

Costa Brava

Program:

single family house + pavilion

Architect :

Enric Ruiz-Geli/Cloud 9

Stgilat Pavilion:

Enric Ruiz Geli/Cloud 9 in collaboration with ArtCenter College of Design, Pasadena

Completion:

2019