Forty-five metres high, 650 metres of spiralling ramp, and 900 metres of elevated walkways zigzagging through the trees to complete the naturalistic experience. These are the numbers of the spectacular architectural work designed by Effekt Architects, which stands in the heart of the historic forest of Gisselfeld Klosters, near the village of Haslev, an hour south of Copenhagen.
The experience starts at the entrance to Camp Adventure, where suspended walkways allow visitors to walk through nature from an unusual point of view.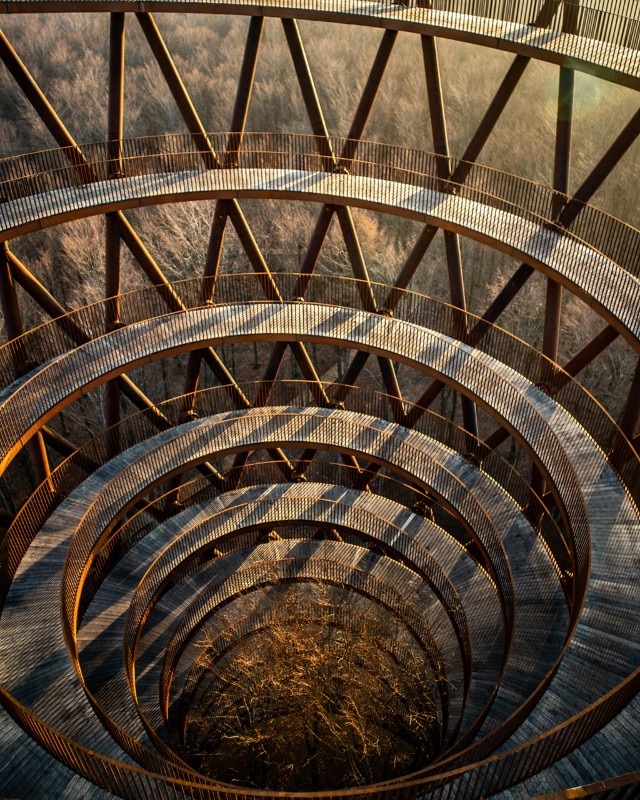 The idea behind the route, which then leads to the tower, is to make the forest accessible to everyone without interrupting the natural environment: a glacial forest characterised by hills, streams, lakes, swamps and meadows where many species of animals find their natural habitat.
"It is nature that offers the true experience. We have only made it more accessible, creating new and unprecedented perspectives," says Tue Foged, partner of Effekt Architects.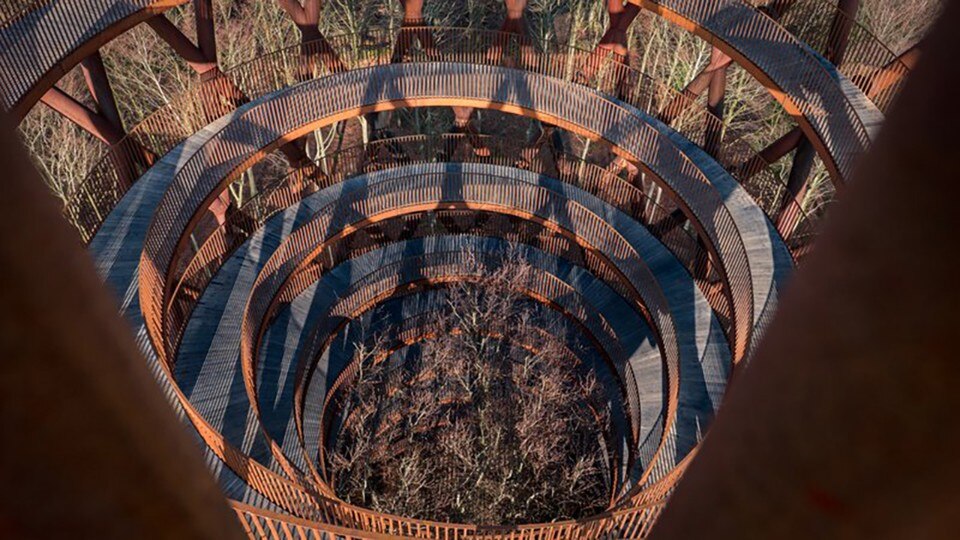 At the end of the route, a view of the tower opens up and seems to blend in with the nature that surrounds it. Its shape is characterised by a curved profile with a wide base that thins at the central point and then opens again at the top: from here you can enjoy a 360-degree view of the forest and, on clear days, you can see up to 50 kilometers away.

The spiral ramp that runs along it is divided into two parts, one lower and one upper: the lower part allows you to get in touch with the youngest part of the forest. As you climb, you can observe the more adult plants up close. And the entire route, from the entrance to the upper platform of the tower, is free of any architectural barriers, so that everyone can access this incredible immersive experience.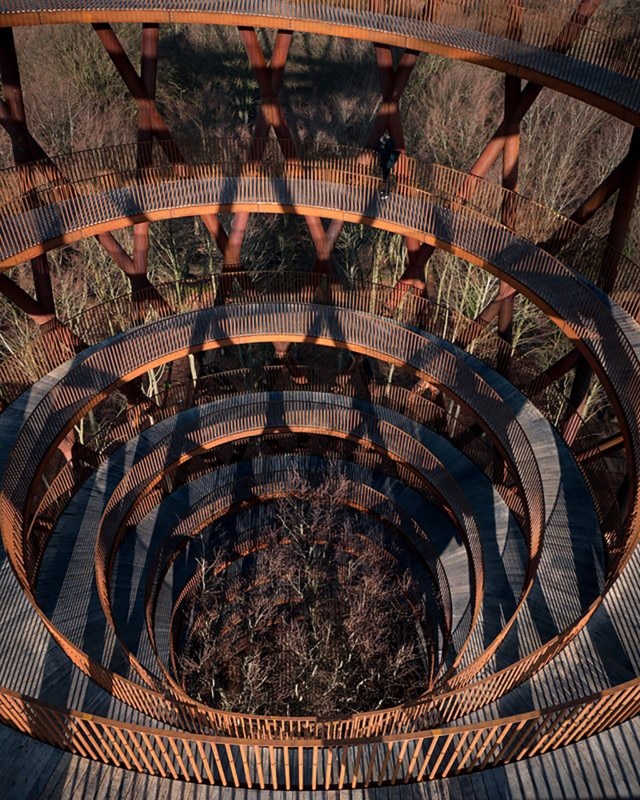 The architecture is designed by the Danish studio to integrate harmoniously with the landscape: all the materials of the Treetop Experience, (recycled) wood and Corten steel, blend with the colours of the forest, minimising the visual impact of the structure.