Comunal: Taller de Arquitectura has completed, in collaboration with the indigenous community of Tepetzintan, the first phase of the Rural Productive School. The building is the result of a long community process that began in 2016, in which the young participants – the students of the school – analysed construction techniques and local architectural qualities.
The school's programme was defined according to people's needs.

"Productive Rural School proposes appropriate educational spaces for the region and the use of local materials, and reconsiders the way of learning and teaching, starting from the cultural, social context, environmental and economic of the place," say the architects.

In addition to three classrooms for traditional schooling, the project includes a garden, a green space for the cultivation of medicinal herbs, a kitchen-laboratory for the production of ointments, creams and syrups and a workshop where to work with bamboo and other local materials, to continue the construction and production of furniture.
After the first phase of analysis and design, the project was discussed with the general assembly of Tepetzintan. Once approved, the whole community contributed to its implementation by donating materials, skills or equipment.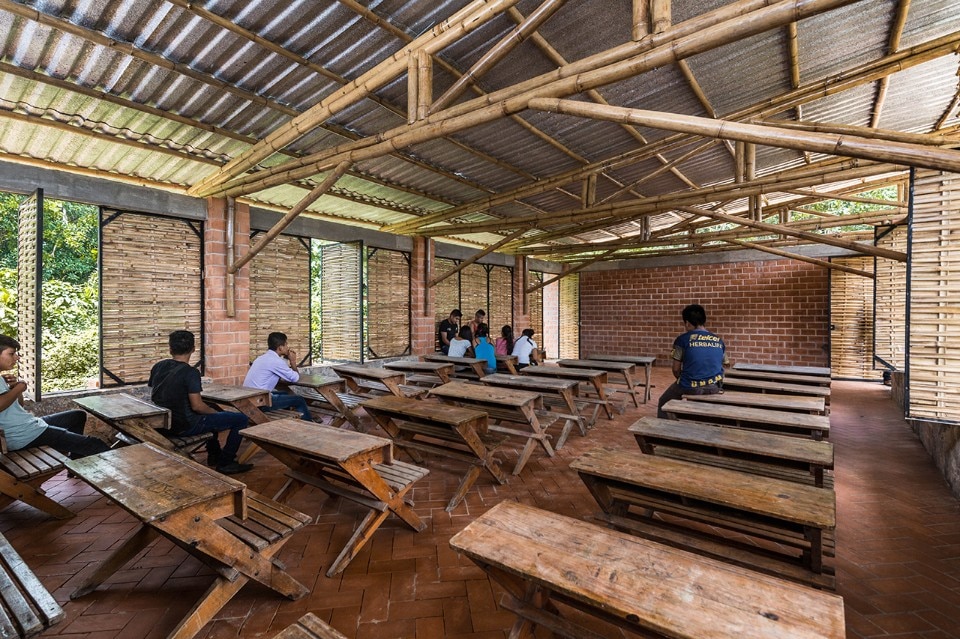 "The first step was the result of the collective effort led by the youth in the community, the construction committee and the teacher Pablo López, whose goal is to demonstrate that, through mutual help and collective work, great goals can be achieved for the autonomous and community development of indigenous peoples," says Comunal: Taller de Arquitectura.
Project:

Productive Rural School

Location:

Tepetzintan, Mexico

Program:

school

Architect:

Rural Digital Baccalaureate No. 186 + Comunal: Taller de Arquitectura

Collaborators:

Micaela Francisco, Samuel Coyota, Iván Martínez, Gaudencio Francisco, Isauro Manzano, Pablo López, Union of Cooperatives Tosepan Titataniske

Area (first phase):

192 sqm

Completion:

ongoing