The Austrian embassy building in Bangkok, Thailand, has been conceived by Holodeck architects as five functionally different bodies revolving around an irregular courtyard and its trees. Two different cultures meet in this structure, which aims to mediate Thai and Austrian cultural specificities.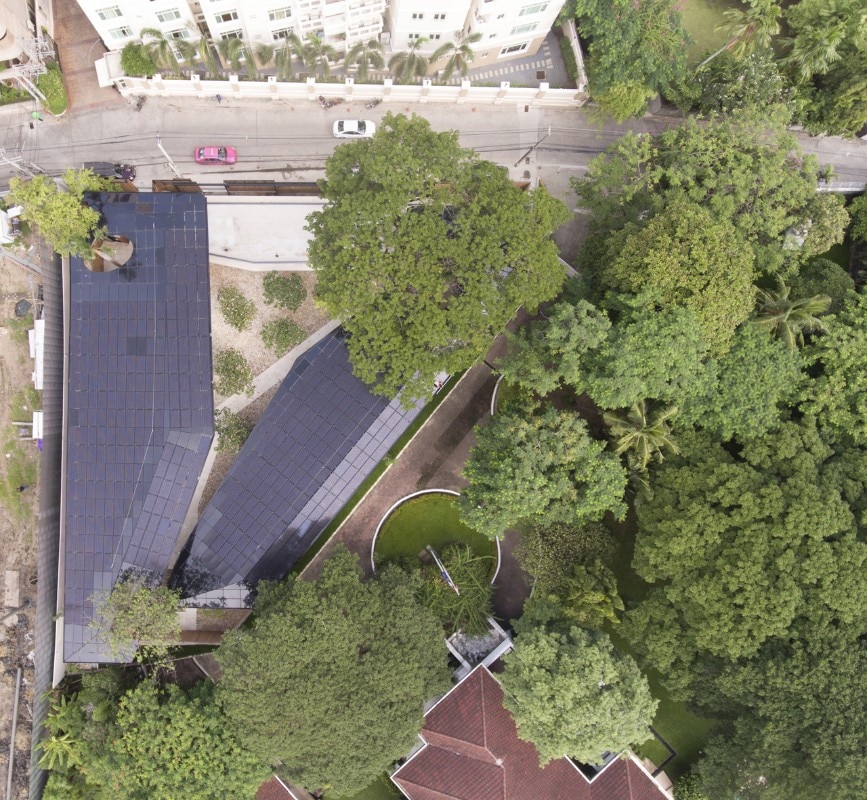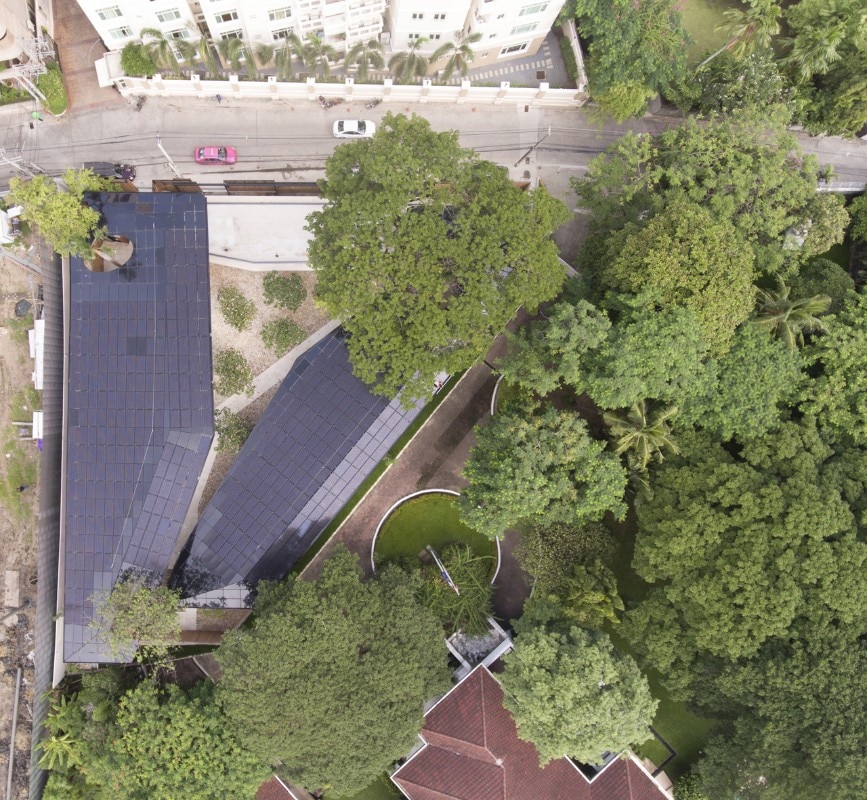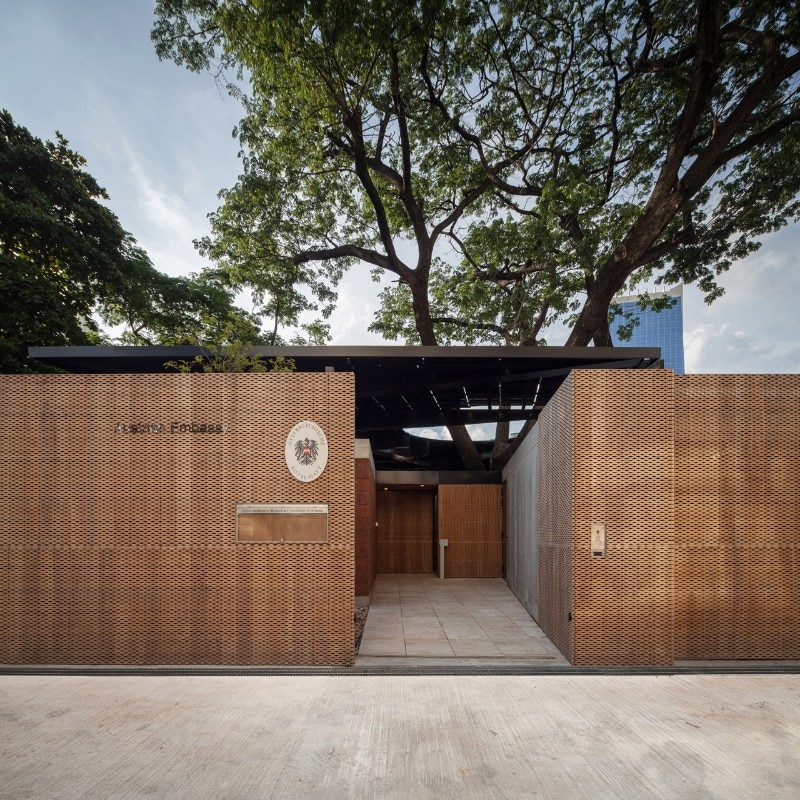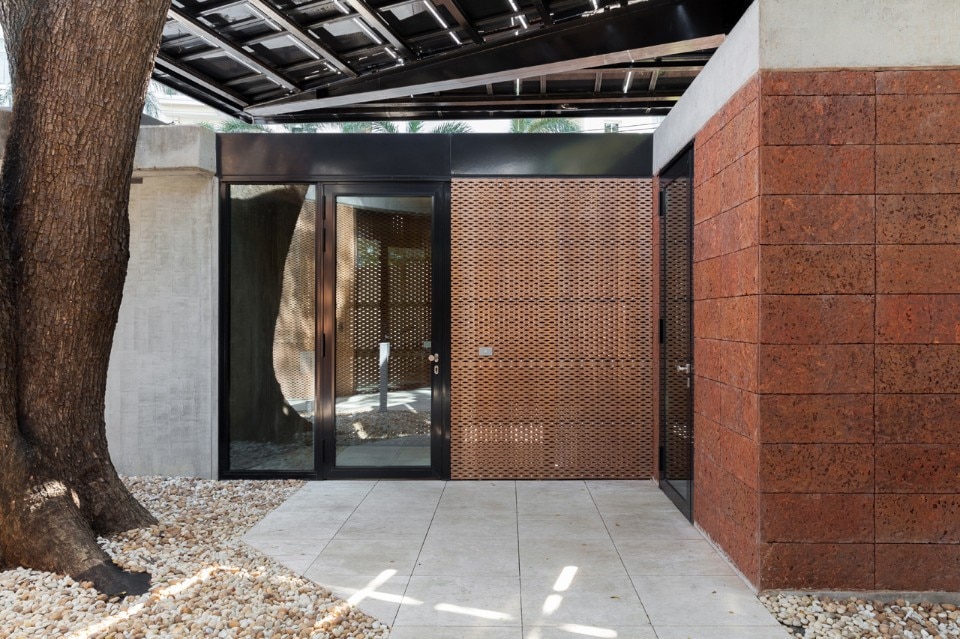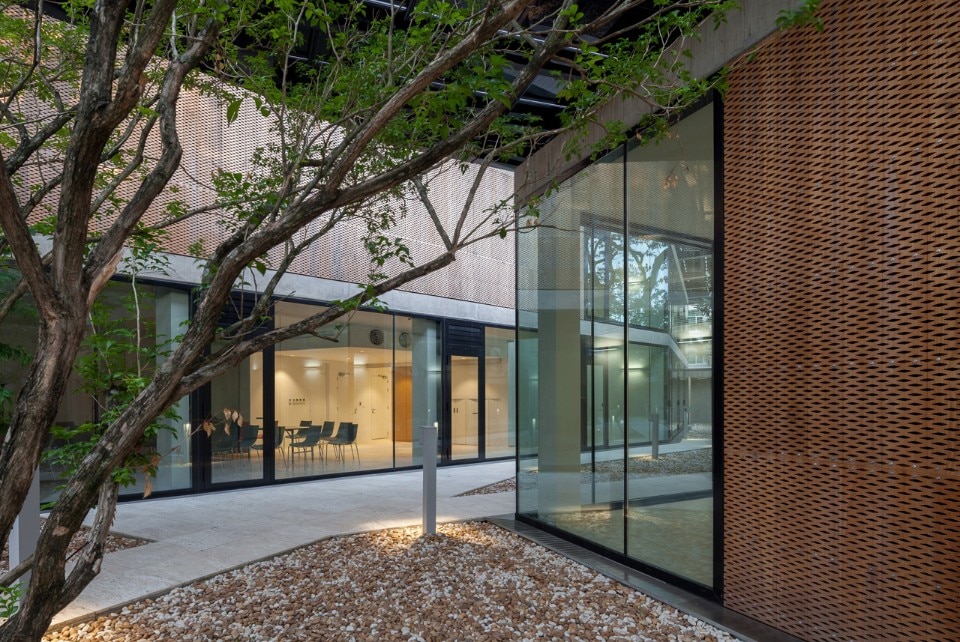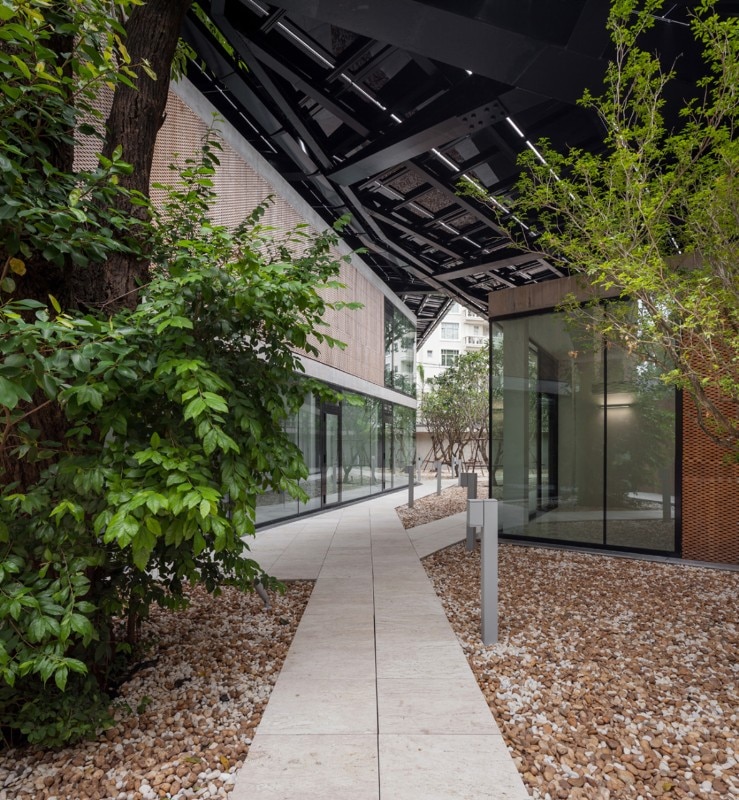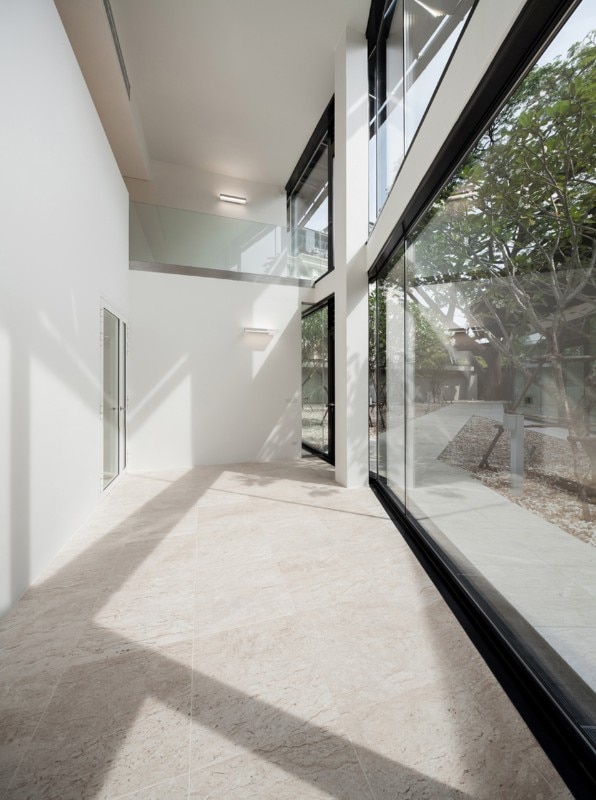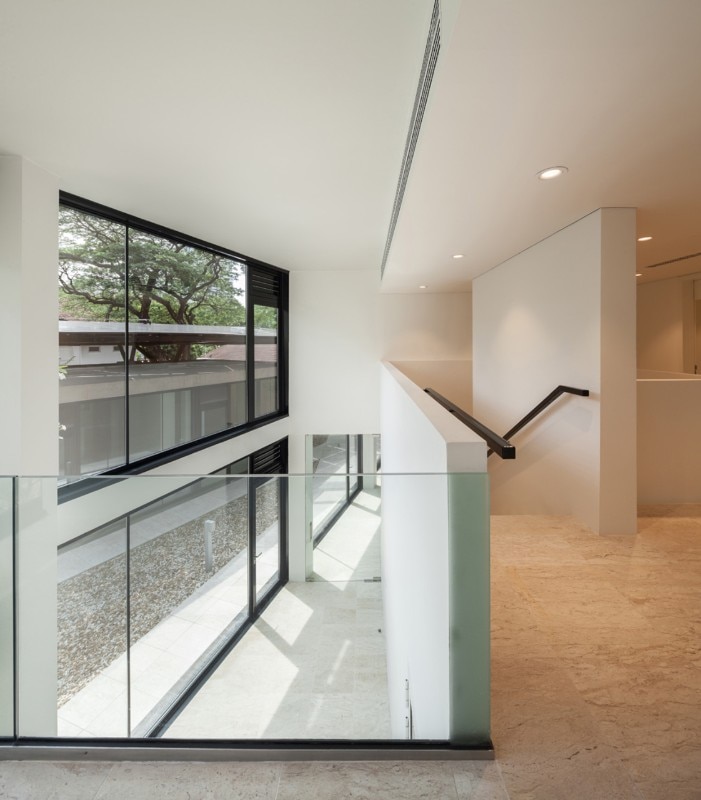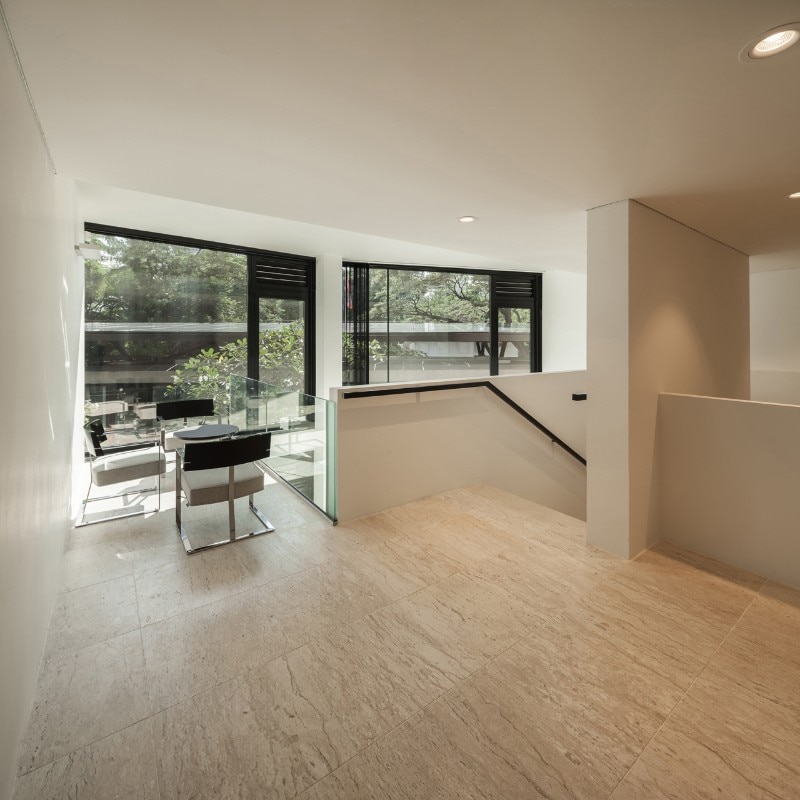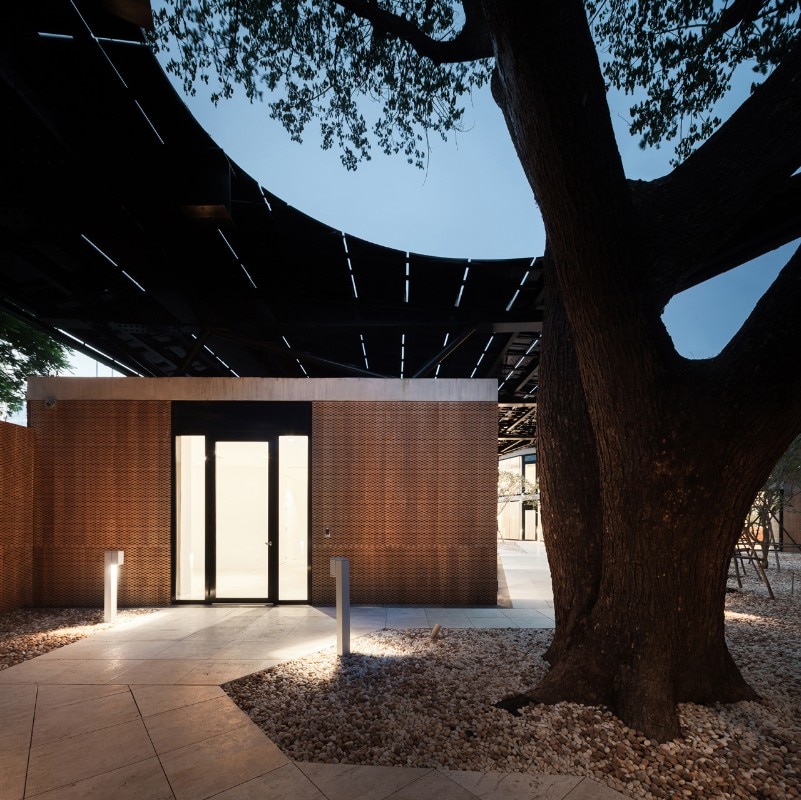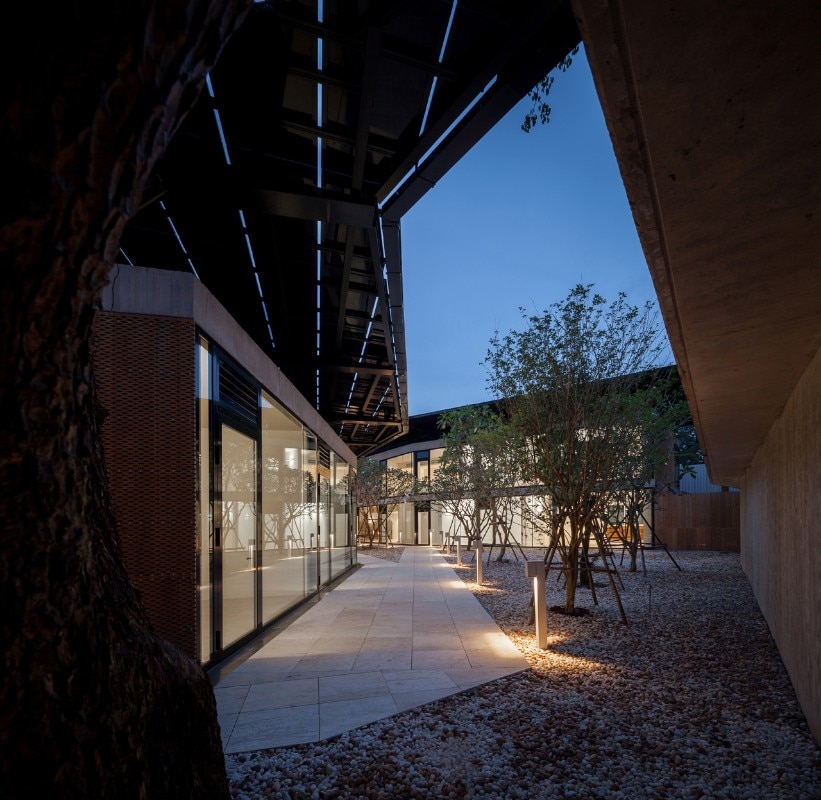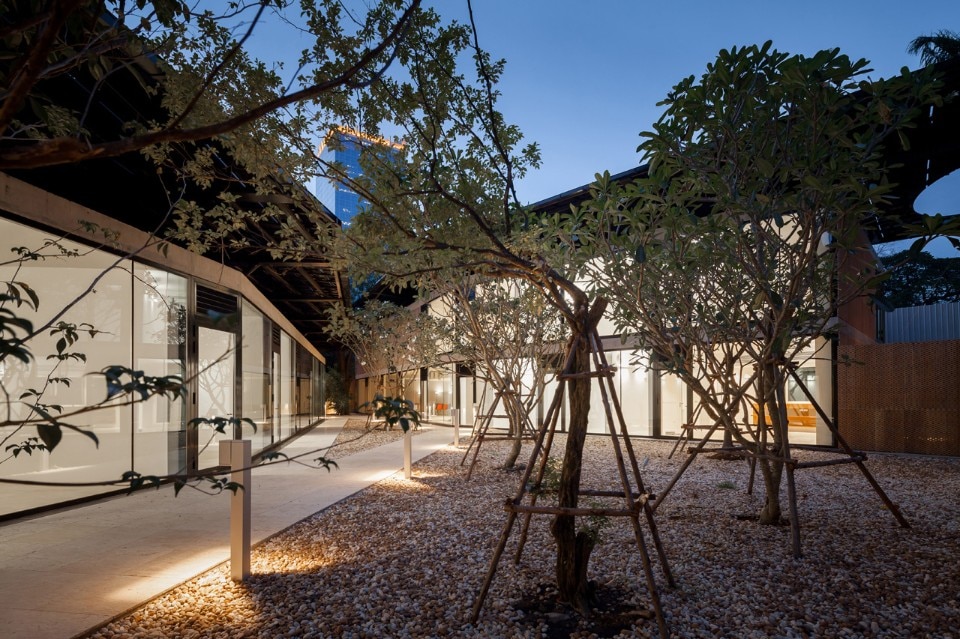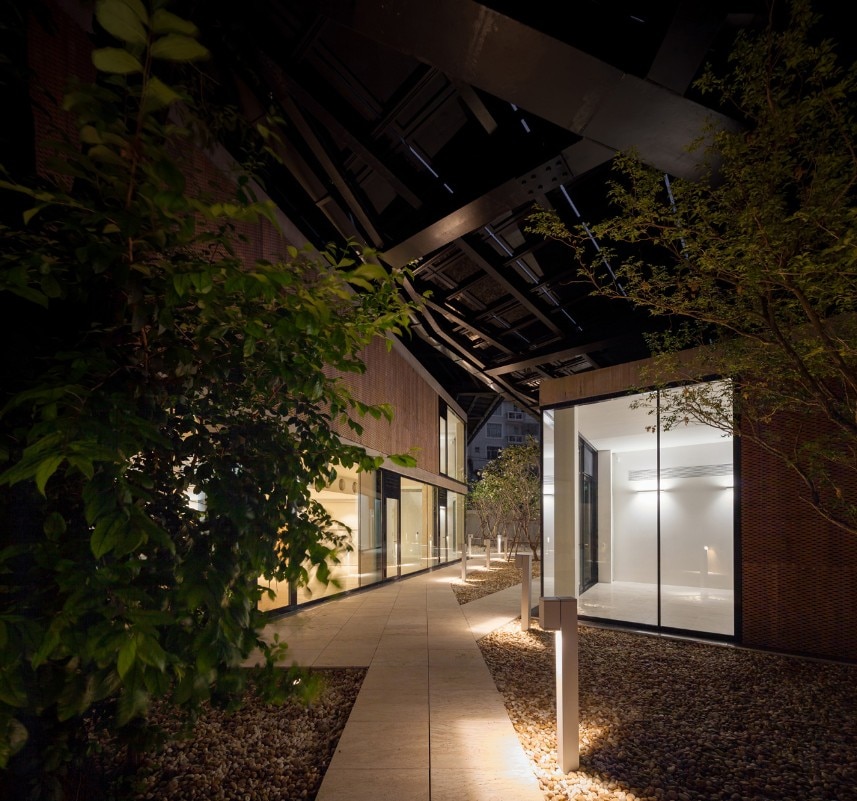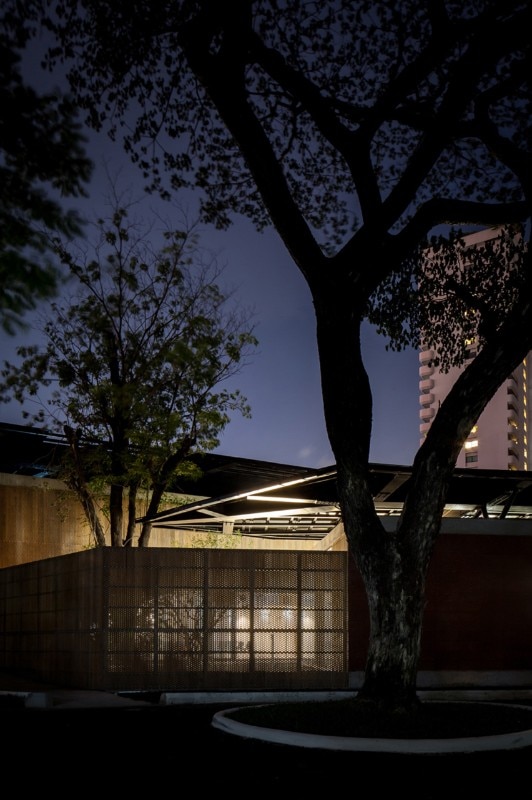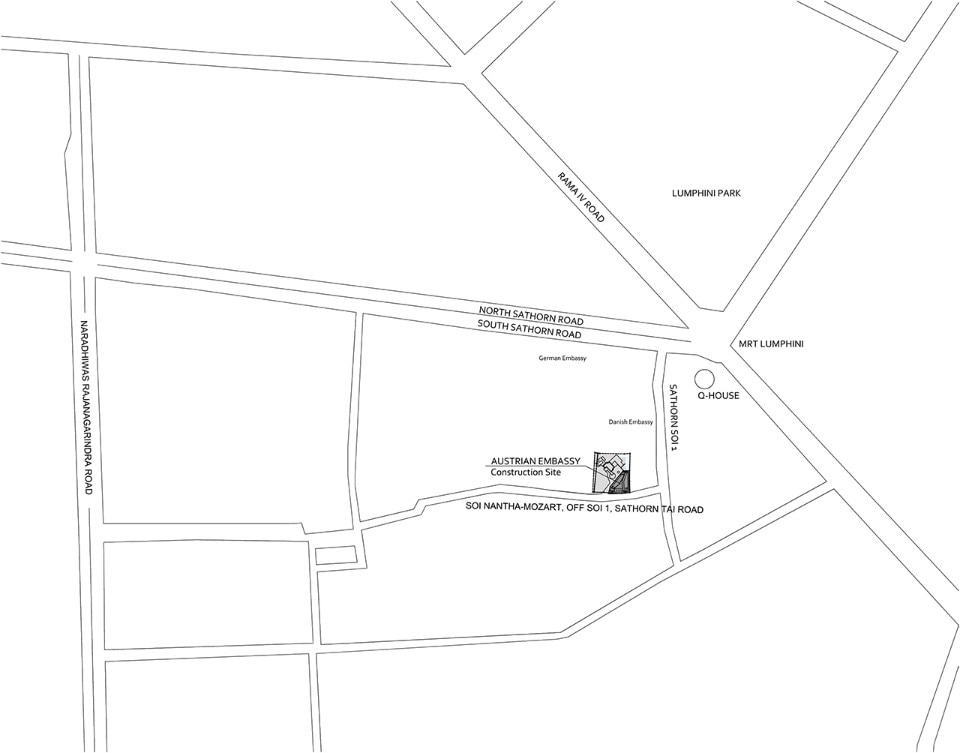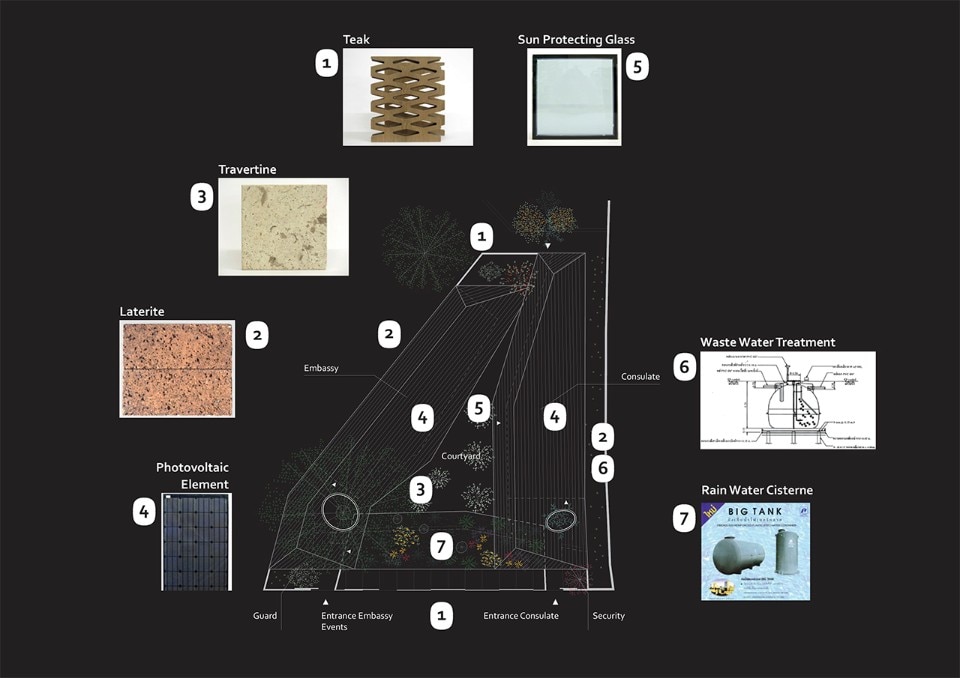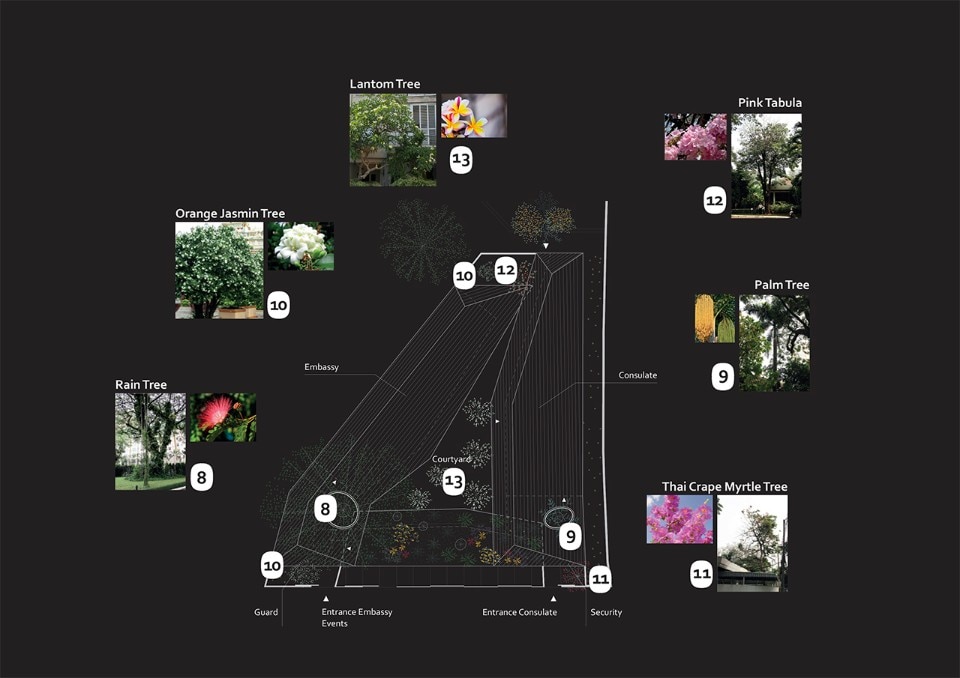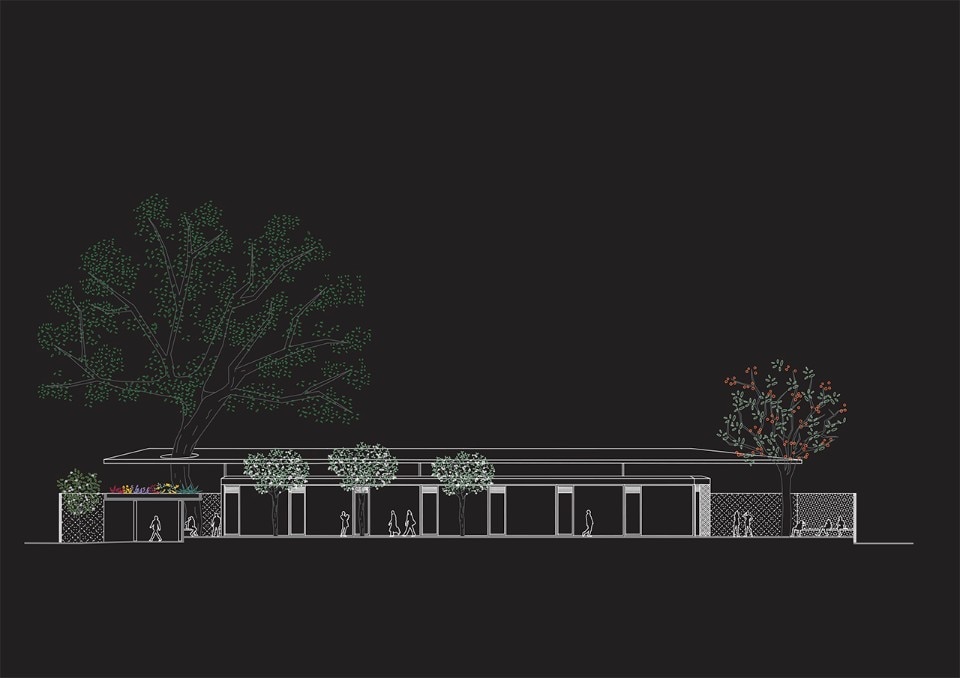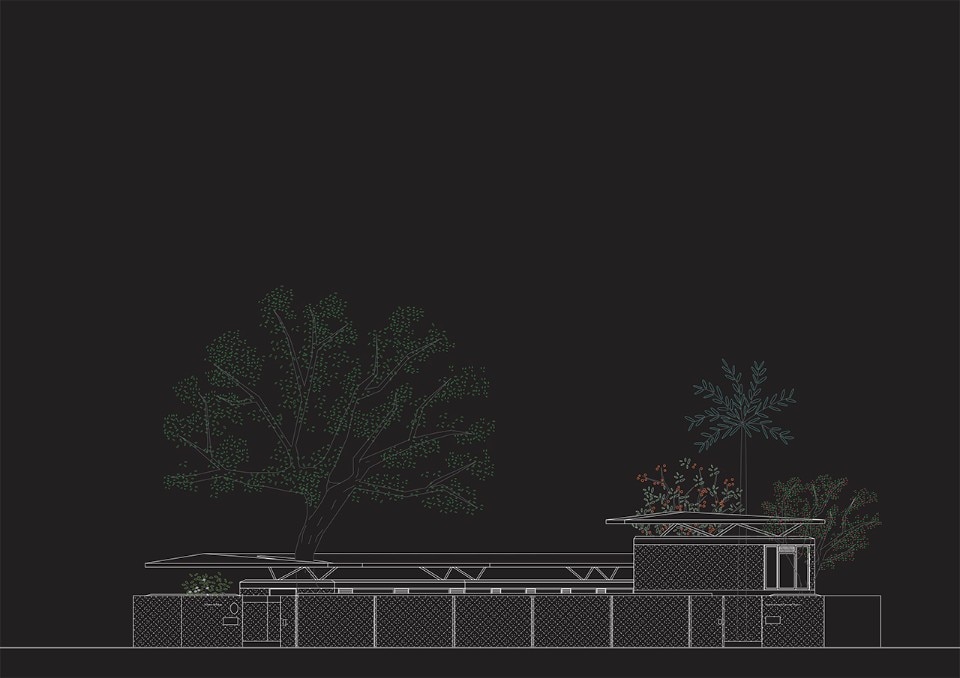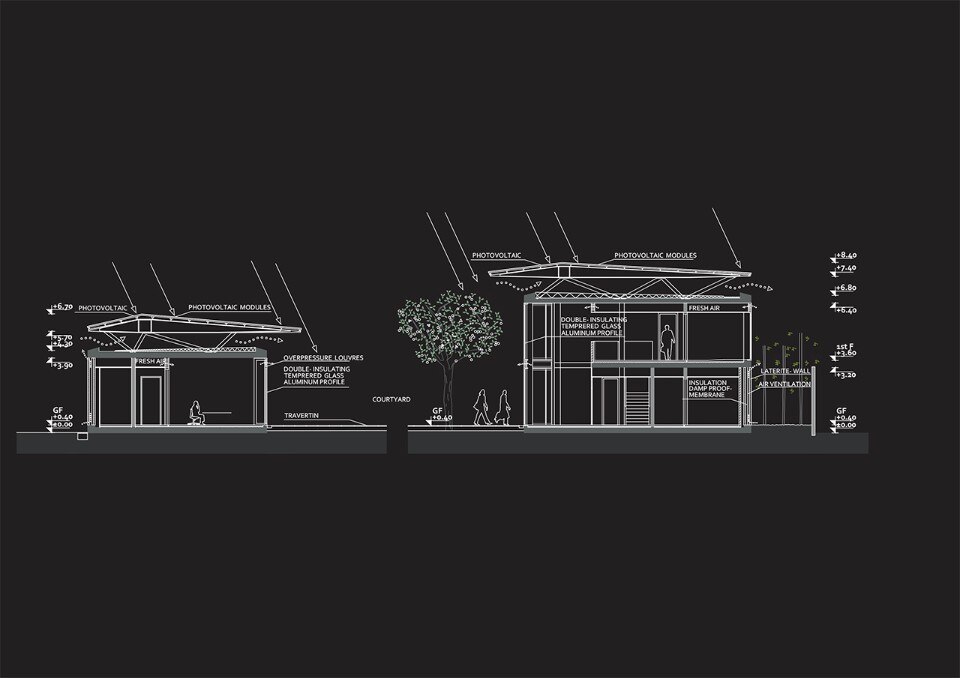 It is a challenging task to design an institutional building as a bridge between two cultures without forgetting the high security measures that this typology requires. The strategy that Holodeck architects put into action in order to solve this potential conflict regards different aspects of the building, and involves climatic, constructive as well as cultural aspects. As a first step, the architects conceived a courtyard building around the existing old trees: such space encourages social interactions between the employees on a daily basis, and with the visitors during the public events.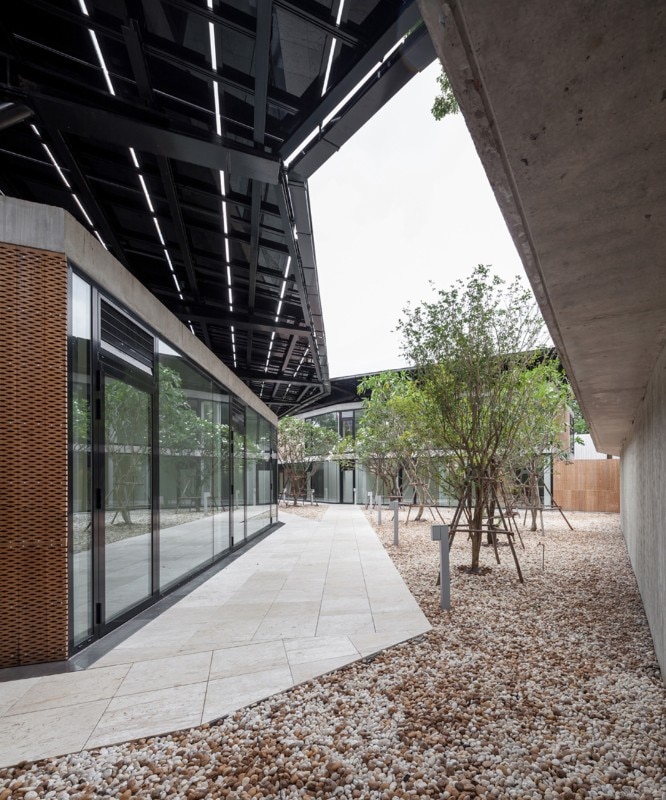 Moreover, the building reacts to the specific climate conditions of Bangkok by including photovoltaic technology, a system of cisterns to water the courtyard plants and using fairly-sourced materials such as laterite, teak wood from farming and special glass/aluminium window frames. The flexibility of the concrete structure ensures the durability in time and future modifications in the use of the building.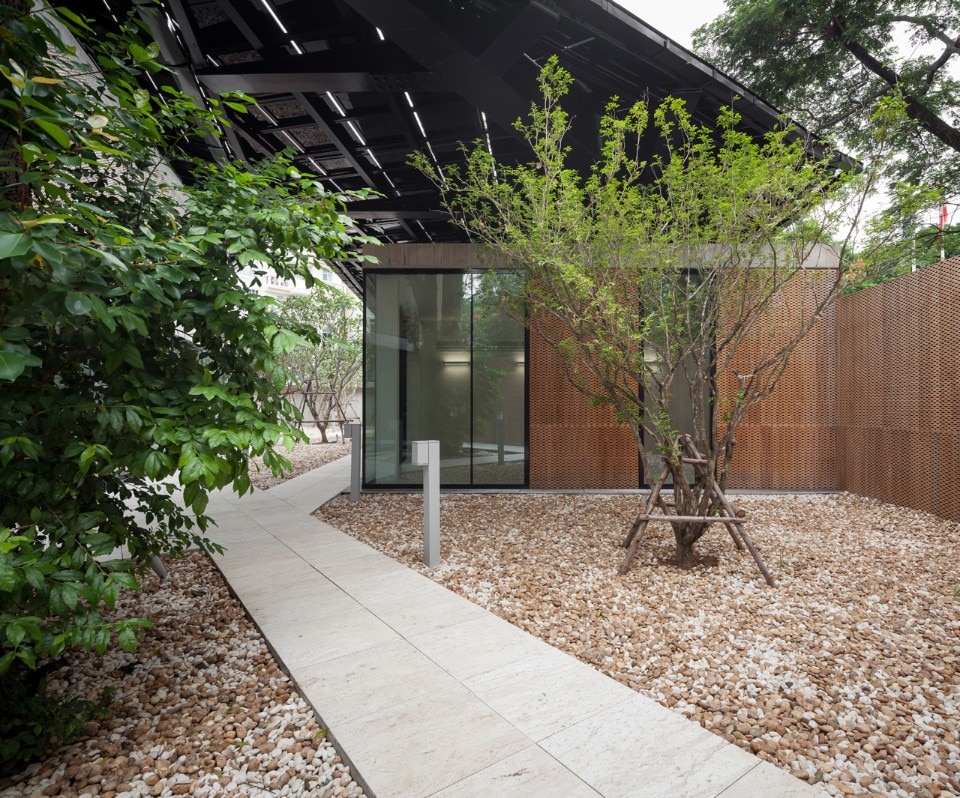 Project:

Austrian embassy

Location:

Bangkok, Thailand

Program:

institutional building

Architect:

Holodeck architects

Contractor:

Power Line Engineering (PLE)

Consultant:

Four Aces Consultants Bangkok

Project manager:

Suchon Mallikamarl, Johannes Müller

Project assistance:

Chloe Priou, Peter Hundt, Alexander Garber, Elitsa Tsankova

Structures:

Gmeiner I Haferl Vienna

Local technics:

PGG Graz, PSMC Bangkok

Building Simulation and Physics:

Jung & Partner Vienna

Area:

960 sqm

Completion:

2017