Murman Architects, Mountain restaurant Björk
In Hemavan, Sweden, Murman Architects wanted to make a landmark and a building that reveals how it is constructed from a distance, a distinctive and unique look that feels natural on the site and at the same time easily constructed with prefabricated parts. The building sits along the top tree line of the slow growing birch trees, beside the ski lift. This is a location that emphasises the buildings relation to the nature, summer and winter. From this site you have a panoramic view of the mountains and the valley to the south.

Studio Weave, Le Haut Perché
Situated amidst woodland and streams, the shelter sits quietly atop a Bordeaux Jalle. The site is peaceful, lost in the heart of Le Parc des Jalles. It is accessed by a singular path that goes no further. The arching platform captures focused sounds and vistas of water and woodland. Each opening is composed to frame a particular moment, some to be experienced lying down, others stood or sat-up.
BIG, A45
A45 is a series of tiny houses designed by BIG in upstate New York that can be built within 4-6 months in any location, for any purpose. The design evolves from the traditional pitched-roof cabin (A-frame), with a square base that allows for more usable floor area, twisting the roof 45 degrees to raise the house 3.9 meters high. The result is a building with an ever-changing appearance, and a 17 square meters interior space.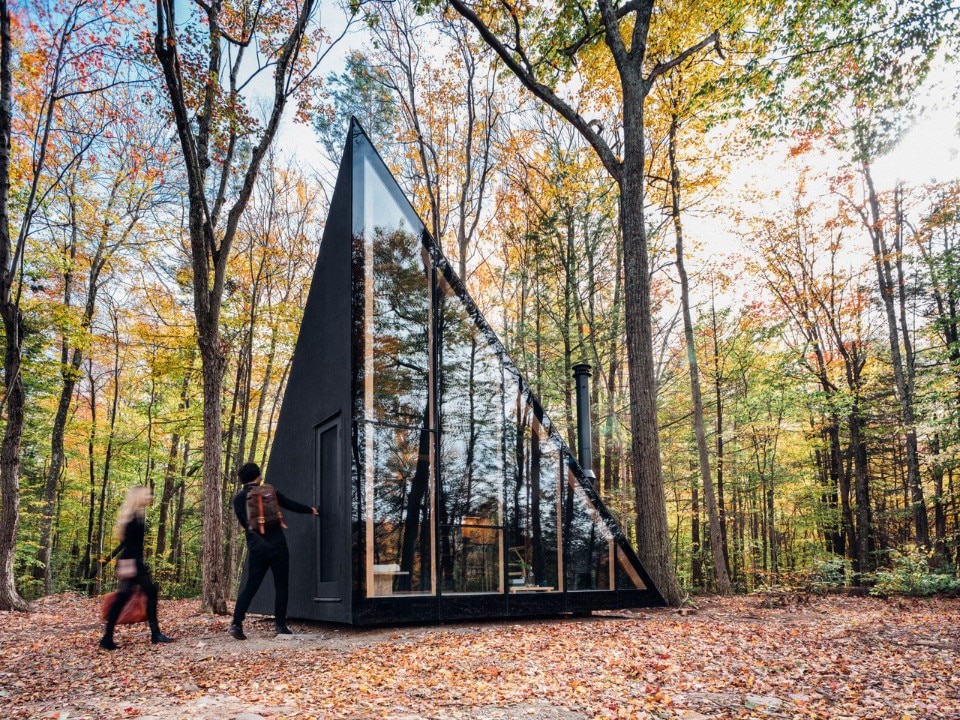 Jon Danielsen Aarhus, Cabin Ustaoset
Designed by Norwegian architect Jon Danielsen Aarhus, the cabin is clad in pine, inside and out. Three-layer, insulating and solar protected glass panels take in the view of a lake, a mountain formation and a glacier all in the same panorama. With this view in mind, the idea for the main room was to create the experience of being outside – exposed to the shifting scenery. To achieve this, the entire view-facing wall is made of glass. The ceiling is angled, attempting to "explode" the room even more. The tilted ceiling, in combination with the "open" wall, alludes to the gapahuk, a Norwegian ur-type of improvised shelter used when hiking.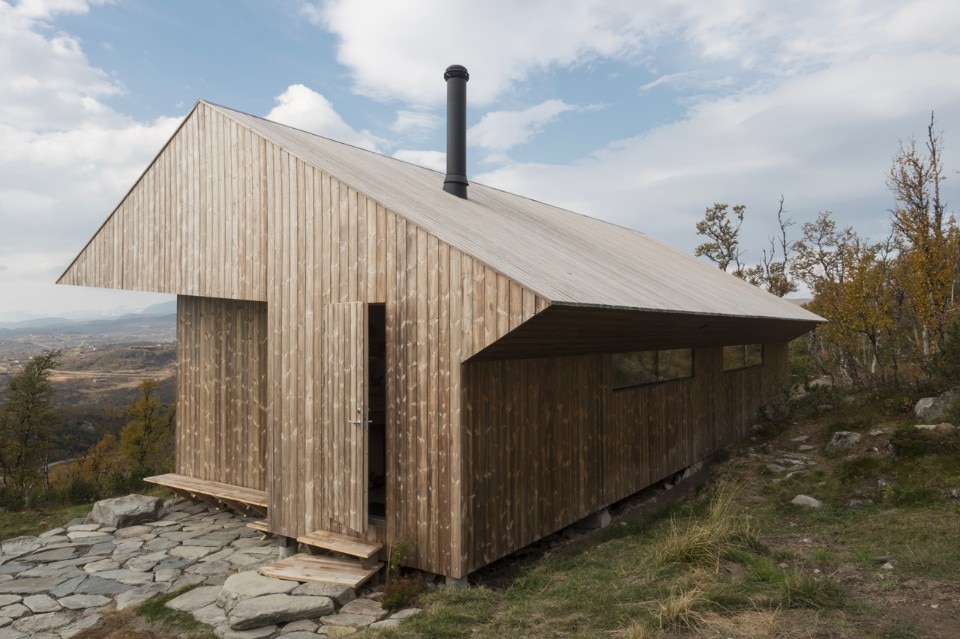 Architect Hanna Michelson, Loft House
The 10 meters tall house is constructed in two stories, 14 sqm each. The lower is a sheltered room in close relation to the surrounding forest. Instead, the upper is a roofed outdoor space stripped from walls, allowing an uninterrupted view over the valley below. The dualism of the site with its closeness to nature combined with the expansive view has set the rules for the small house and is expressed in the two contrasting spaces sharing the purpose of providing a sanctuary and a peaceful vantage point for the visitors.