In Vinh, a large city in northern Vietnam, VTN Architects works on a middle-rise modern building, with no remarkable features (reinforced concrete structure and a touch of faux colonial ornament, as commands the current custom), which the owner aims at turning into an icon for the city. The seventh and last floor, plus the rooftop terrace are the available spaces to build a café and club, showing a highly recognizable signature style.
Vo Trong Nghia and Nguyen Tat Dat take the opportunity to carry on their researches on bamboo, one of the fundamental materials of local architecture tradition (that they also employ for Bamboo Stalactite, their project for the Venice Biennale 2018).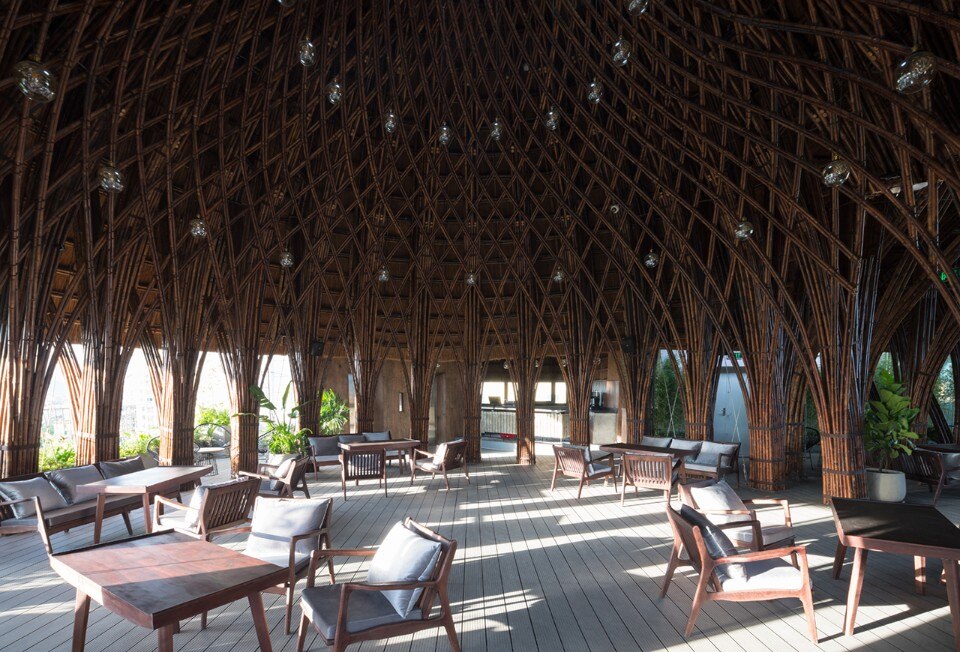 For Nocenco Café, they shape a self-supporting structure of domes and vaults (light to transport and lift up, and quick to set up following a dry construction process), which defines an intentionally discontinuous space. The complex geometries of its pillars (14 of them can be found on the seventh floor, where they also cover the existing ones) enclose and provide the intimate character of each one of the café's rooms, while at the same time framing the view on the city that they all enjoy.
From the street level, a view from below of the ceiling's distinctive bamboo texture signals the existence of an unusual place up above, which is yet to be discovered.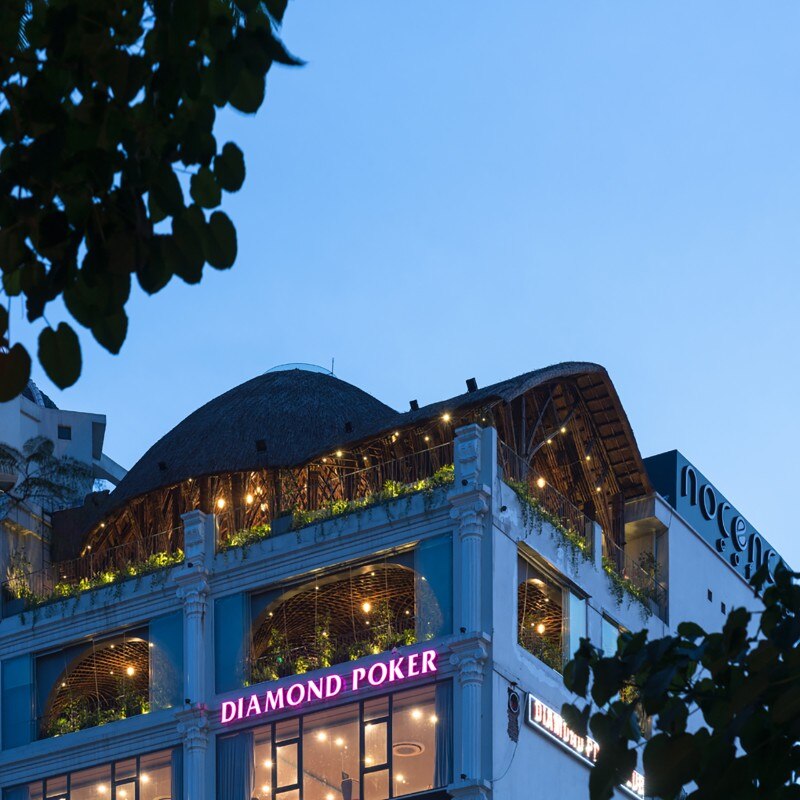 Project:

Nocenco Café

Program:

café and club

Location:

Vinh, Vietnam

Architects:

VTN Architects

Project leaders:

Vo Trong Nghia, Nguyen Tat Dat

Project team:

To Quang Cam, Le Hoang Tuyet Ngoc, Takahito Yamada

Surface:

438 sqm

Completion:

2018